Here's a partial list of artists, events, groups and institutions in our town. Also visit Art, Music & Culture page in the Super Directory for links to many more local groups and art venues!
ART GALLERIES
Truly an arts town, Sandpoint has a dozen or more galleries located in town and the surrounding area. In summer, up to 20 downtown venues become galleries in Artwalk, a self-guided walking tour to browse revolving art exhibits, sponsored by Pend Oreille Arts Council (POAC). Also sponsored by POAC are satellite exhibits found in several public and private entities, with displays changing every six weeks. See POAC's website to learn more. Another summertime art tour is the Artists' Studio Tour, a self-guided driving tour in the countryside, where art aficionados can go behind the scenes at working studios to see art in action. Click to ArtTourDrive.org to see details. One year-round venue that packs a lot of art into its long expanse is the Cedar Street Bridge, where more than 20 vendors sell various objects d'art - and this marketplace-on-a-bridge spanning Sand Creek is arguably a work of art itself. Also of note is Foster's Crossing, an antique mall with a robust collection of artworks from the past century or so, also located in a signature building for our town, a former railroad freight house.
CINEMA
Sandpoint Cinemas is a six-plex theater at the Bonner Mall on Highway 95 in Ponderay; phone (208) 215-2060. Also, the Panida Theater is a historic venue at 300 N. First; its Global Cinema Café features foreign and independent films; phone (208) 263-9191. You can see movie showtimes, descriptions and ratings at both venues on the Sandpoint Movies page.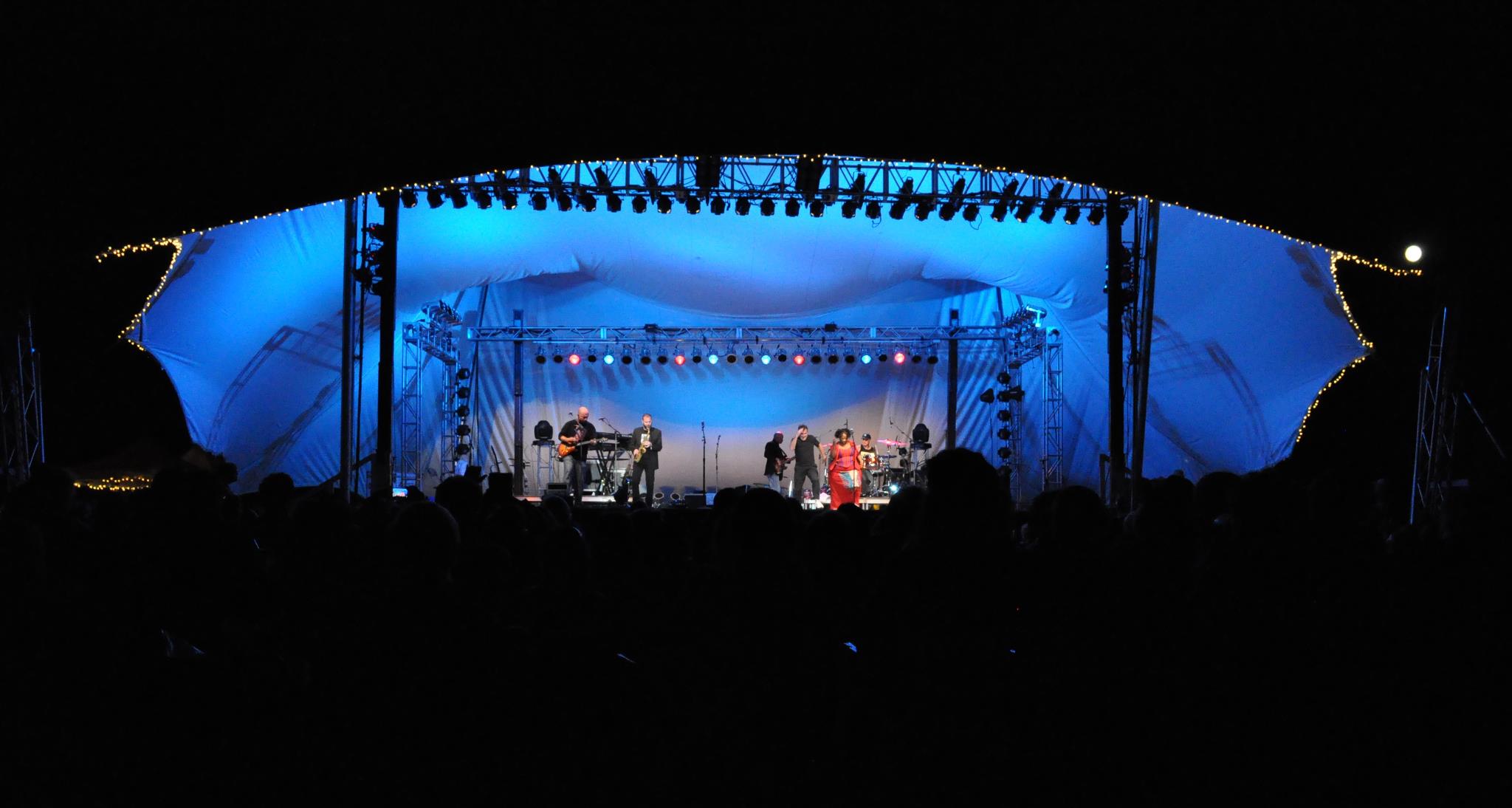 It's not overstating it one bit to say the The Festival at Sandpoint is one of the premier summer music concert series in the entire Northwest. Held right on the shores of Lake Pend Oreille at Sandpoint's Memorial Field, for two weeks each summer, the Festival brings to town a truly impressive array of music, from the Spokane Symphony Orchestra to such popular acts as Lyle Lovett, Ziggy Marley, Wynonna Judd, B.B. King, Etta James, Nitty Gritty Dirt Band, Los Lobos, Keb' Mo' and many others. Check the website for current new, tickets or performance information, or call 208-265-4554.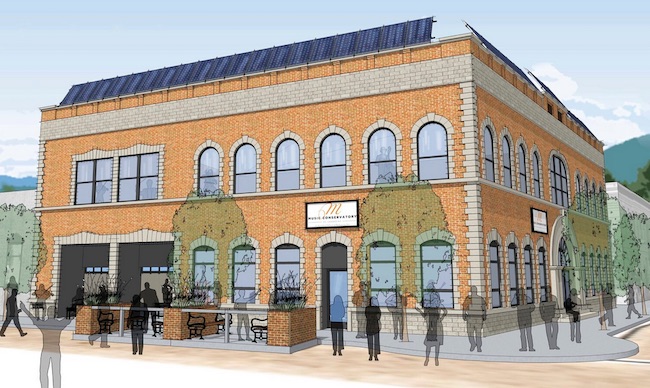 The organization has been around for a decade, but in 2019 the Music Conservatory of Sandpoint took a giant leap forward with the acquisition of the historic former City Hall downtown for its a performing arts educational center. MCS offers instruction and public performances in the strings, woodwinds, piano, percussion, voice, theater and more. Watch the events calendars for frequent events; visitors are always invited to visit the conservatory in its new home.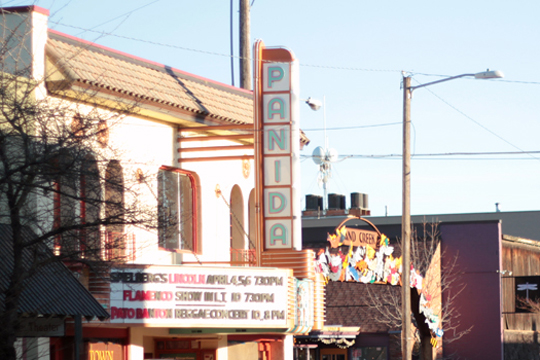 Since its rescue and restoration more than 30 years ago, the Panida Theater has become a vibrant center for the performing arts. Check out its historic architecture at 300 N. First Avenue - you can venture inside if the doors are open - and keep an eye on our events calendar for the frequent shows and movie line-up. Phone 208-263-9191.
ARTS ORGANIZATIONS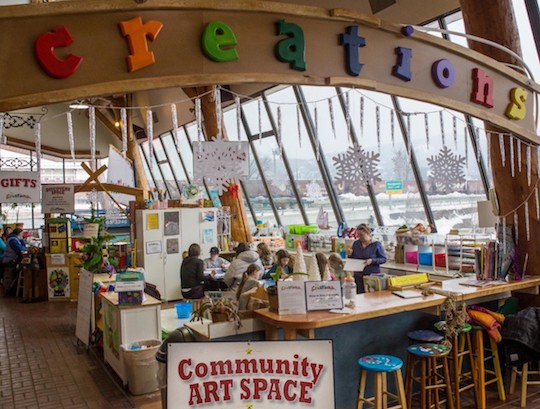 No group in Sandpoint cultivates the arts more than the Pend Oreille Arts Council, a non-profit community group that stages many arts events throughout the year, including ArtWalk in summer, the annual Arts & Crafts Fair at City Beach in August, the POAC Performance Series in winter, sponsorship of visiting artists and much more. Phone 208-263-6139. Another hub of artistic endeavor is Creations for Sandpoint, dedicated to nourishing the hearts, minds and souls of children with fun and educational art activities every day at its arts and crafts studio on the Cedar Street Bridge, plus offering a host of structured classes each week. Visitors young and old are welcome to drop by. Phone 208-255-1782. Watch the events calendar for upcoming Creations and POAC events.
OPEN MICS
Local Sandpoint artists provide live performance art ranging from storytelling to music and more at open mic sessions held regularly at Eichardt's on Cedar Street (208-263-4005) and Cafe Bodega inside Foster's Crossing (208-263-5911). Other occasional venues for open mics include Taps at Schweitzer and others. See open mics currently scheduled on the Sandpoint Events page.
LITERATURE
Yes, writers live here too, so it's no surprise that Sandpoint is also home to a trio of independent small publishing houses. Keokee Publishing has been publishing regional nonfiction books, including history, natural history and guidebooks, for 30 years now. Click to its website at Keokee Books to sample works from Jane Fritz, Jim Mellen, Robert Carson, Dennis Dauble, Bruce Bjornstad, Marianne Love, Gary Pietsch, Sandy Compton, Paul Quinnett and others. The nonprofit independent press, Lost Horse Press publishes poetry and works of high literary merit, as well as provides educational and cultural outreach. Also, the aforementioned author Sandy Compton has his own small press, publishing his titles as well as writing by other regional authors, at Blue Creek Press.