Current news from local and regional media, including the Sandpoint Reader, Spokesman-Review and the Sandpoint Online Newsroom

May 12
McDonald: Bond keeps rates flat
Baffled by BCRCC group's stance
Idaho drops unemployment surplus
$300 weekly payment ends June 19
Idaho moves to Stage 4 reopening
With no limitations on gatherings

May 11
Lakeshore project funding approved
Light at Sagle Road also included
What's special revenue bond election?
County seeks $8.7m for improvements
Idaho Covid cases continue decline
But state lags national vaccine pace

May 10
Bridge, path repairs set to begin
Retaining wall part of project
Groups plan to sue over marina
Say project threatens bull trout
Judge mulls dismissal of charges
BF chiropractor accused of murder

May 5
Festival lands Jake Owen concert
Country artist performing July 30
Silverwood ups starting wage to $15
'Really hard to hire people right now'
Lawsuit challenges luxury marina
Conservation groups file notice

May 4
Board conduct investigated
Silverwood coaster debuts May 29
Stunt Pilot is homegrown thrill ride
Montana rail group visits region
Aim to restore passenger route

May 3
Festival announces first concert
St. Paul and the Broken Bones
Car overturned near Priest River
PUD raises concerns over mill sale
And potential plans for power usage

April 29
Idaho Gives runs through May 6
Includes nearly 20 area nonprofits
LPOSD board gets financial update
CFO: Funding variables uncertain
Schweitzer logo: Success or sellout?
SHS students weigh in on change

April 28
Governor signs 'fetal heartbeat' bill
Outlaws nearly all abortions in Idaho
House rejects Covid test ed funds
Session likely to continue into May
Idaho removes vaccine residency rule
State's supply now outpacing demand

April 27
U.S.'s hottest housing market: CdA
According to a new WSJ ranking
Legislators gear up for next fight
With some budgets still undecided
New version of Idaho Codes launched
Prepares students for digital economy

April 26
And considers dog policy changes
Publisher Duane Hagadone dies at 88
Multimillionaire founded CdA Resort
Inside the battle to save Snake River
Listed as most endangered in U.S.

April 22
Festival preps for summer concerts
Artist announcements begin May 3
City to revisit dog-friendly policies
Survey results favor looser leash laws
Ting expands to Dover, Kootenai
Communities laud fiber internet

April 21
Ponderay man sentenced to life
Acosta strangled Bristow in '87
Ikon Pass expands with Schweitzer
Passholders can visit 45 destinations
Legislature quits early for the day
Despite being in a budget impasse

April 20
Governor signs hemp bill into law
OKs growing, transport of product
Festival slated to happen
Idaho jobless rate still improving
New residents help offset losses

April 19
Little signs ballot initiative into law
Raises bar on gathering signatures
Accused of shooting driver
More polling place changes OK'd
Ahead of upcoming May election

April 15
Despite protests by opponents
Ed board supports tuition freeze
Despite possible budget concerns
Authorities search for 3 Idaho kids
All last seen in same neighborhood

April 14
160-acre Hoodoo Valley parcel
Idaho sets 80% vaccinated goal
Officials seek grant to aid push
Avista Foundation awards $297k
Includes two Sandpoint nonprofits

April 13
Plan moves 3/4 of state to Idaho
Student named Goldwater scholar
UI's Lund-Andersen from Sandpoint
With south-central part extreme

April 12
Schweitzer logo stirs controversy
But resort says 'it's here to stay'
More vendors expected this year
States mull transgender athlete bill
Law originating in Idaho on hold

April 8
Legislature outbreak infected 14
Covid cluster formed last month
Governor against vaccine passports
As SHS students seek to keep masks
Housing crisis hitting businesses
Employees struggle to find homes

April 7
And drops 'Mountain Resort'
In downtown's McEuen Park
Idaho employs urban traffic solutions
To ease congestion in the Panhandle

April 6
IPNF prescribed burning to begin
Multiple spring projects planned
PHD: Vaccinination rate slowing
Reflects hesitancy in North Idaho
Northside Fire impact fees OK'd
As area sees population increase

April 5
Plane crashes at Sandpoint Airport
Washington pilot escapes uninjured
SHS hires boys basketball coach
Childs comes from CdA Charter
Ski lockers sell for million-plus
Sun Valley 'condos' offer privacy

April 1
County eyes Kootenai Bay solution
Proposal includes new county road
BF trial moved to Kootenai County
Chiropractor charged with murder
Vaccine supply to exceed demand
Idaho expects shift in several weeks

March 29
More housing planned in Ponderay
32 townhomes done this summer
Just as variant found in region
Serial killer Joseph Duncan dies
Murdered CdA family in 2005

March 23
Court rules against Sagle asphalt plant
Says conditional use permit is invalid
Unemployed reminded to stay in Idaho
Leaving state can jeopardize payments
Seeks grant for implementation

March 22
Idaho Legislature shuts for 2 weeks
Attempt to 'break cycle' of Covid cases
Coerced confession complicates case
BF chiropractor accused in killing
Lake Pend Oreille rainbow revival
Fish getting back into trophy form

March 19
Hearing set on 96-unit complex
Apartments proposed for Ponderay
County drops appeal of gun suit
City to recover $71k in court costs
Vaccine access for all by April 26
And ages 55+ eligible next week

March 16
Skier dies after Schweitzer accident
McHenry was 'expert all-terrain skier'
PHD vaccines open to new age group
Includes residents age 55 and older
North Idaho tourism leads state
Sees 7.4% increase in revenue
Idaho House passes teacher gun bill
Wide margin moves bill to Senate

March 11
West county school levy voted down
Boundary, Lakeland levies approved
City OKs more Memorial Field work
To improve parking, boat launch
Groups question Trestle Creek marina
Ask county to reconsider development
Panida Theater announces new leaders
Board members to handle office duties

March 9
Lakeshore Drive project approved
Includes acceleration lanes, U-turns
Empire Builder included in relief aid
Restores daily train through Sandpoint
$15m Hagadone Marine expansion
Cite big demand for CdA boat slips

March 4
Equipment malfunction eyed in fire
Shop in Sunnyside area destroyed
Allegedly part of insurrection
Initiative bill passes Idaho Senate
Dixon: Improves rural representation

March 3
Idaho continues to draw out-of-staters
Some fear it will be the next California
About half of Idaho seniors vaccinated
As new scheduling tool to be released
Single-shot vaccine arrives in Idaho
13,300 doses coming this week

COVID-19 coronavirus resources. Current information, announcements and links to local resources for Sandpoint-area efforts to contain the spread of the infectious coronavirus. Click to the COVID-19 coronavirus page.


Be an informed voter. The Election Central page provides a voter's handbook for upcoming elections, with links to information about the candidates and issues voters will see on the ballot come election day.


Dirt & Denim. Holly and Mr. Denim write on gardening, DIY, and life in general.

Hike North Idaho. Love to read about, and share, stories of hiking in North Idaho? Then this adventure blog's for you!

Slight Detour. Sandpoint native and former SHS English teacher Marianne Love writes daily about life around here.

Sparkling Vintage Life. Jennifer Lamont Leo on preserving the past, and "grace notes" for 21st century life.
Brian's Bike Buzz. He rides bikes, dreams about bikes, and blogs about biking in Sandpoint and afield.

I Love. I Live. I Ride. Sandpoint's Danielle lives on a 5th generation family ranch, but still has time to blog!

Keokee Blog. Company highlights, SEO, social media and marketing tips, Wordpress tutorials and resources.

Mountain Architect. John Hendricks blogs on projects, trends and more.

As The Lake Churns. About Priest Lake, the land, people and happenings.

Writing North Idaho. A web retreat for writers in the North Idaho Panhandle.



Get an eyeful of Sandpoint at this ongoing photo diary of our area. If you're a shutterbug, enter your own shots for fame and prizes. Click to see the digital album.



If you like Sandpoint, you'll love Sandpoint Magazine. This color glossy magazine has been published twice a year since 1990. Read the current issue and check the Sandpoint Magazine archive – more than 500 stories online.

Ben Stein: The American Spectator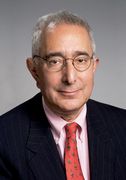 Ben Stein is a writer, actor, economist and lawyer who lives in Beverly Hills, Calif., and Sandpoint. He writes "Ben Stein's Diary" for every issue of The American Spectator - and often writes about Sandpoint. View his webpage for links to his essays at Spectator.org.
Assignment America:Sandpoint, ID
New York Times writes about Sandpoint in their Assignment America series. "Sandpoint, Idaho, hugging the edge of Lake Pend Oreille, is bucking a major demographic trend: In an era when many rural places are bleeding out, this one is holding its own."
Year-round destination ski resort
USA Today lists seven awesome ski resorts that offer year-round fun, and Schweitzer is one of them! Explore mountain bike trails, running trails, huckleberry picking, disc golf and horseback riding in the summer and of course skiing and snowboarding in the winter!
The 10 best lake towns in North America
USA Today names Sandpoint as one of the 10 best lake towns in North America, saying "You'll need an afternoon nap in a lakeside hammock after joining in a beach volleyball game or heading out on the water for paddling, sailing, Jet Skiing or wakeboarding." We all know that to be true!
One of 24 'coolest towns'
Matador Network names Sandpoint as one of the nation's coolest towns, saying we have "almost too many" scenic byways and mountain ranges for one town. That's how we like it!
Schweitzer big on powder, light on parties
Seattle Times writer reviews Schweitzer Mountain Resort: "On a midweek, balmy spring day with no lift lines and still decent snow, I swooped down the empty slopes and paused to revel in the views. It was a taste of skier heaven." See the full story, "Schweitzer ski resort: Big on powder, light on parties."
Setting is 'second to none'
Writer extols the many virtues of our region in Travel Destination: Scenic Sandpoint in The Columbus Dispatch on June 22, 2014. "The forte of the town, whose oldest buildings date only to the early 20th century, lies not in its architecture but in its natural beauty."
Picture-Perfect Mountain Town
Sandpoint was rated as one of "10 Picture-Perfect Mountain Towns" by USA Today on Nov. 28, 2013. "... This little township is a vibrant, happening haven in the wilds of northern Idaho."
Idaho's Hippest Mountain Town
Sandpoint's a ski town that's also "urbane and cultured" says a November 2013 story, "Idaho's Hippest Mountain Town" in Men's Journal. "As tempted as you'll be to linger in town, the majestic Selkirk Mountains ... exert a gravitational pull."

Sandpoint's an American eCity
Seems there are both brains and beauty around here: Sandpoint was named the 2013 Idaho eCity, an award by Google to recognize the strongest online business community in each state.

We've got 'famed tree skiing'
Sandpoint ranks as one of the "Top 10 Emerging Ski Towns" according to National Geographic Adventure ... "for those seeking the famed tree skiing of the Selkirks without the trip to Canada."

Schweitzer one of '10 Best Mountains You've Never Skied'
Ski Magazine touts Schweitzer as one of the '10 Best Mountains You've Never Skied' in its November 2012 issue. Tons of snow, awesome terrain, no crowds and cold beer rate northern Idaho ski resort on enviable list.
Sandpoint a lakeside destination
The Missoulian highlights Sandpoint as a lakeside destination in light of Rand McNally's 'Best of the Road' Most Beautiful Small Town award bestowed on our little mountain-and-lake berg, in a July 24, 2012, feature story.
Sandpoint a 'prettiest winter town'
Travel & Leisure magazine ranks Sandpoint among the nation's dozen "prettiest winter towns" in a March 2, 2012, feature.
Schweitzer an 'underrated' resort
CNN/Travel in a Feb. 24, 2012, feature lists Schweitzer Mountain Resort as one of 7 Underrated Ski Resorts, noting that it's unlikely you'll wait more than five minutes in the lift line.
A 'Best Old House Town'
Our town's many vintage residential homes caught the eye of This Old House, which in February 2012 named Sandpoint a "Best Old House Neighborhood 2012." Read about it at This Old House.
'No. 1 Ski Town in USA'
That's what Rand McNally called Sandpoint when it named the country's "Top Seven Ski Towns" in a January 17, 2012, roundup of the best mountain towns. Sandpoint won the top rating over the likes of Lake Tahoe, Park City, Mammoth and Jackson.
'Most Beautiful Town in USA'
So say USA Today and Rand McNally, which sent traveling teams to towns around the nation to determine the five best small towns in America. Sandpoint grabbed "Most Beautiful Town" honors from among an initial 600+ nominees. Read the CdA Press article.
We're a railroading attraction
Sandpoint's famous as "The Funnel" for railroads in the northern tier states, as USA Today writes in its Aug. 4, 2010, story "Idaho town draws railfans from around world."
Who says you can't have it all?
Sandpoint's a good destination for second home buyers, says USA Today in its April 16, 2010, story, "Having it all in Sandpoint."
Leading the transition movement
New York Times writes in-depth article on the Sandpoint Transition Initiative in its story "The End is Near! (Yay!)" (registration required) published in April 2009.
We're a 'market to watch'
Mountain Living Magazine says Sandpoint is one of 5 "mountain markets to watch." Click to see its September 2008 market appraisal, What Market Slump? (pdf format)
An 'idyllic adventure haven'
National Geographic Adventure Magazine touts the local character of "quiet Sandpoint," while newcomers rave about the town's strong sense of community. Click to read the August 2008 story Idaho's Last Stand.
A top-15 travel destination
"I was smitten with this lakefront town from the moment I saw it," says USA Today travel writer Laura Bly in naming Sandpoint a top U.S. destination. Read the entire May 25, 2007, story: Summer Vacations: 15 unforgettable trips.
We've got the goods in fall
The New York Times features Sandpoint and Lake Pend Oreille in a guide for "leaf lovers" published Oct. 6, 2006. Click to read the full story: Fall Foliage; Bright Leaves, Big Country.
Click for more National Press


Our Hot Issues section is currently devoted to COVID-19 coronavirus resources. Current information, announcements and links to local resources for Sandpoint-area efforts to contain the spread of the infectious coronavirus. Click to the COVID-19 coronavirus page.