Current news from local and regional media, including the Sandpoint Reader, Spokesman-Review and the Sandpoint Online Newsroom

September 14
Man charged with murder in Clark Fork
70-year-old found unresponsive in car
CdA real estate feeding frenzy eases
Agent sees house prices leveling out
Anger, protests mark Biden's Idaho visit
Over 1,000 gather near Boise fire center

September 13
Sagle man dies in Highway 200 crash
Shields killed after truck hit rock wall
Washington grapples with Idaho cases
'Their crisis' is 'our problem'
Elkins Resort celebrates 90 years
Still in family after patriarch's passing

September 9
City puts 1% local option tax on ballot
Voters will decide issue in November
Waterfront code amendment delayed
P&Z mulls change to allow structures
President Biden coming to Idaho
Will visit Interagency Fire Center

September 8
'We hoped this day would not come'
Rationed health care impacts BGH
Coincides with new school year
Mark Few apologizes for Idaho DUI
Vows not to allow judgment lapse again

September 7
N. Idaho forced to ration medical care
Governor announces 'crisis standards'
'Constitutional county' issue tabled
Resolution brought by Bradshaw
Gonzaga coach is facing DUI charge
Mark Few pulled over north of CdA

September 1
Little urges Idahoans: Get the vaccine
98.9% of new cases are unvaccinated
Idaho Forest Group shuts Montana mill
Facility didn't meet production goals
Spokane prepares for Afghan refugees
Expects at least 200 in coming weeks

August 31
Trestle Creek fire reduced in size
Due to recent weather conditions
Real estate disclosure law eyed
Assessors: May combat disparity
Gov. Little calls in Covid assistance
Surge mostly among unvaccinated

August 30
All of Chuck Slough contaminated
PHD issues warning of toxic algae
Tamarack Aerospace set to grow
Following exit from bankruptcy
PHD reports backlog of Covid cases
Due to surge in five-county area

August 26
Memaloose Island put up for sale
$7 million for 13 acres on LPO
Nine local polling places will change
Goes into effect for November election
Hoopfest canceled due to Covid-19
Teams can donate fees or 20% refund

August 25
Campfires allowed starting Friday
Fire danger rating lowered 2 levels
Bonner County halts jury trials
Due to high Covid cases in area
After Idaho ended benefits early

August 24
Panida marquee repairs underway
After hitting $53k fundraising goal
Neighboring states pay teachers more
Idaho teachers' salaries fail to keep up
Court blocks new ballot initiative law
Restores prior signature gathering rule

August 23
Rains give fire crews a helping hand
Trestle Creek Complex at 6k acres
Wondering about Idaho tax rebate?
Track its status with online tool
Census reveals urban, rural divide
71 Idaho towns lost population

August 19
PHD hits record-high hospitalizations
Elective surgeries paused due to surge
Sandpoint council OKs '22 budget
Fee increases also set for October 1
Has summer's sweltering heat peaked?
Record-breaking temps likely behind us

August 18
With exhibits, food, entertainment
Land Board seeks more fire funding
Asks IDL to increase its requests
Manhunt underway near Hauser Lake
Officials seek fugitives, man and woman

August 17
Census: County population up 15.2%
Ranked 9th highest for Idaho growth
Idaho food benefits to increase Oct. 1
Averages extra $36/mo. per person
Idaho Covid cases expected to surge
On track for 4k daily cases by October

August 16
Idaho hospitals on brink of 'crisis care'
97% of patients unvaccinated in surge
The suffocating loss of summer
Smoke-free days are rare in NW
Idaho budget surplus swells to $1.4b
Revenue $40m higher than expected

August 13
Little urges Idahoans to get vaccinated
Also steps up Covid testing at schools
Trestle Creek fire activity increases
Homes in area moved to 'set' status
Dixon presides over Giddings hearing
Committee has 30 days to give report

August 12
Midwife accused in newborn's death
Midstokke out on bail, awaits hearing
Mayor's task force gets to work
Seeks affordable housing solutions
Universities reinstate face mask rule
Required in indoor public spaces

August 11
PHD: Covid surge similar to last year
95% of hospitalized are unvaccinated
Idaho's major drought could last years
Snowpack must be higher than normal
LPOSD updates Covid guidelines
Student can return after 10 days

August 10
Fire officials brace for rising temps
Rain fails to hamper Trestle Complex
Unprecedented drought sets records
Water storage depleting across Idaho
Housing concerns N. Idaho businesses
Leaders: Severe issue affecting success

August 9
After reprieve, heat and smoke return
Mann: August, Sept. will be very tough
Canada opens to vaccinated Americans
But U.S. border still closed to Canadians
College of Idaho gives students options
Pay for weekly tests or get vaccinated

August 6
County sees high Covid transmission rate
Vaccines urged for 'normal' school year
Idaho income tax rebates are coming
Payments set to go out in early August
Schweitzer road project earns award
Hansen came up with idea for markers

August 5
Health advisory for Sagle Slough
Warmer water breeding bacteria
From Lollapalooza to Sandpoint ...
Young the Giant excited to perform
Idaho's 2022 races already red-hot
Filing doesn't open for 6 months

August 4
Hospitalizations surge for unvaccinated
Panhandle-area hospitals near capacity
REO cancels after positive Covid tests
Replaced at Festival with Village People
CdA Airport mulls permanent tower
Facility is now one of region's busiest

August 3
City OKs max preliminary budget
Almost $40.6 million for FY2022
Censure recommended for Giddings
N. Idaho lawmaker had ID'd accuser
Little warns of school interruptions
Urges Idahoans to get vaccinated

August 2
Inlander: Time for 'live music binge'
Festival suits wide range of tastes
Will housing project aid middle class?
49-unit development based on income
Multiple fires still burning in Idaho
Snake River Complex at 110k acres

July 27
Court halts N. Idaho logging project
After lawsuit says F.S. violated laws
Data: Vaccines highly effective in Idaho
Hospitalizations 20x for non-vaxxed
Three tied after day one of PNGA
Idaho Club hosting championship

July 26
Third male taken into custody
City focuses on Sand Creek
Tributes for legendary Navy pilot
Snodgrass died in Lewiston crash

July 22
City Beach goose removal continues
But over 80 have returned this year
CRO Beraudo, COO Kliewer
23 apply for PHD director post
Whalen retired at end of June

July 21
Idaho ends year with record surplus
Little: 'Conservative governing works'
Thorne Research files for $100M IPO
Founded in Sandpoint, moved in 2018
Covid cases 'heading in wrong direction'
H&W: Vast majority are unvaccinated

July 20
Clark Fork man killed in car crash
Crossed into traffic on Hwy 200
Crews protect Lunch Peak Lookout
Specialized team wraps structures
Biden's pick to lead BLM under fire
GOP cites tree-spiking case in '80s

July 19
Sandpoint under Red Flag Warning
Thunderstorms expected next 2 days
Randy Mann: Summer records may fall
Could be Inland's hottest, driest ever
ISP troopers receive $1k bonuses
Funded by federal stimulus package

COVID-19 coronavirus resources. Current information, announcements and links to local resources for Sandpoint-area efforts to contain the spread of the infectious coronavirus. Click to the COVID-19 coronavirus page.


Be an informed voter. The Election Central page provides a voter's handbook for upcoming elections, with links to information about the candidates and issues voters will see on the ballot come election day.


Dirt & Denim. Holly and Mr. Denim write on gardening, DIY, and life in general.

Hike North Idaho. Love to read about, and share, stories of hiking in North Idaho? Then this adventure blog's for you!

Slight Detour. Sandpoint native and former SHS English teacher Marianne Love writes daily about life around here.

Sparkling Vintage Life. Jennifer Lamont Leo on preserving the past, and "grace notes" for 21st century life.
Brian's Bike Buzz. He rides bikes, dreams about bikes, and blogs about biking in Sandpoint and afield.

I Love. I Live. I Ride. Sandpoint's Danielle lives on a 5th generation family ranch, but still has time to blog!

Keokee Blog. Company highlights, SEO, social media and marketing tips, Wordpress tutorials and resources.

Mountain Architect. John Hendricks blogs on projects, trends and more.

As The Lake Churns. About Priest Lake, the land, people and happenings.

Writing North Idaho. A web retreat for writers in the North Idaho Panhandle.



Get an eyeful of Sandpoint at this ongoing photo diary of our area. If you're a shutterbug, enter your own shots for fame and prizes. Click to see the digital album.



If you like Sandpoint, you'll love Sandpoint Magazine. This color glossy magazine has been published twice a year since 1990. Read the current issue and check the Sandpoint Magazine archive – more than 500 stories online.

Ben Stein: The American Spectator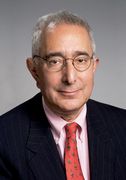 Ben Stein is a writer, actor, economist and lawyer who lives in Beverly Hills, Calif., and Sandpoint. He writes "Ben Stein's Diary" for every issue of The American Spectator - and often writes about Sandpoint. View his webpage for links to his essays at Spectator.org.
Assignment America:Sandpoint, ID
New York Times writes about Sandpoint in their Assignment America series. "Sandpoint, Idaho, hugging the edge of Lake Pend Oreille, is bucking a major demographic trend: In an era when many rural places are bleeding out, this one is holding its own."
Year-round destination ski resort
USA Today lists seven awesome ski resorts that offer year-round fun, and Schweitzer is one of them! Explore mountain bike trails, running trails, huckleberry picking, disc golf and horseback riding in the summer and of course skiing and snowboarding in the winter!
The 10 best lake towns in North America
USA Today names Sandpoint as one of the 10 best lake towns in North America, saying "You'll need an afternoon nap in a lakeside hammock after joining in a beach volleyball game or heading out on the water for paddling, sailing, Jet Skiing or wakeboarding." We all know that to be true!
One of 24 'coolest towns'
Matador Network names Sandpoint as one of the nation's coolest towns, saying we have "almost too many" scenic byways and mountain ranges for one town. That's how we like it!
Schweitzer big on powder, light on parties
Seattle Times writer reviews Schweitzer Mountain Resort: "On a midweek, balmy spring day with no lift lines and still decent snow, I swooped down the empty slopes and paused to revel in the views. It was a taste of skier heaven." See the full story, "Schweitzer ski resort: Big on powder, light on parties."
Setting is 'second to none'
Writer extols the many virtues of our region in Travel Destination: Scenic Sandpoint in The Columbus Dispatch on June 22, 2014. "The forte of the town, whose oldest buildings date only to the early 20th century, lies not in its architecture but in its natural beauty."
Picture-Perfect Mountain Town
Sandpoint was rated as one of "10 Picture-Perfect Mountain Towns" by USA Today on Nov. 28, 2013. "... This little township is a vibrant, happening haven in the wilds of northern Idaho."
Idaho's Hippest Mountain Town
Sandpoint's a ski town that's also "urbane and cultured" says a November 2013 story, "Idaho's Hippest Mountain Town" in Men's Journal. "As tempted as you'll be to linger in town, the majestic Selkirk Mountains ... exert a gravitational pull."

Sandpoint's an American eCity
Seems there are both brains and beauty around here: Sandpoint was named the 2013 Idaho eCity, an award by Google to recognize the strongest online business community in each state.

We've got 'famed tree skiing'
Sandpoint ranks as one of the "Top 10 Emerging Ski Towns" according to National Geographic Adventure ... "for those seeking the famed tree skiing of the Selkirks without the trip to Canada."

Schweitzer one of '10 Best Mountains You've Never Skied'
Ski Magazine touts Schweitzer as one of the '10 Best Mountains You've Never Skied' in its November 2012 issue. Tons of snow, awesome terrain, no crowds and cold beer rate northern Idaho ski resort on enviable list.
Sandpoint a lakeside destination
The Missoulian highlights Sandpoint as a lakeside destination in light of Rand McNally's 'Best of the Road' Most Beautiful Small Town award bestowed on our little mountain-and-lake berg, in a July 24, 2012, feature story.
Sandpoint a 'prettiest winter town'
Travel & Leisure magazine ranks Sandpoint among the nation's dozen "prettiest winter towns" in a March 2, 2012, feature.
Schweitzer an 'underrated' resort
CNN/Travel in a Feb. 24, 2012, feature lists Schweitzer Mountain Resort as one of 7 Underrated Ski Resorts, noting that it's unlikely you'll wait more than five minutes in the lift line.
A 'Best Old House Town'
Our town's many vintage residential homes caught the eye of This Old House, which in February 2012 named Sandpoint a "Best Old House Neighborhood 2012." Read about it at This Old House.
'No. 1 Ski Town in USA'
That's what Rand McNally called Sandpoint when it named the country's "Top Seven Ski Towns" in a January 17, 2012, roundup of the best mountain towns. Sandpoint won the top rating over the likes of Lake Tahoe, Park City, Mammoth and Jackson.
'Most Beautiful Town in USA'
So say USA Today and Rand McNally, which sent traveling teams to towns around the nation to determine the five best small towns in America. Sandpoint grabbed "Most Beautiful Town" honors from among an initial 600+ nominees. Read the CdA Press article.
We're a railroading attraction
Sandpoint's famous as "The Funnel" for railroads in the northern tier states, as USA Today writes in its Aug. 4, 2010, story "Idaho town draws railfans from around world."
Who says you can't have it all?
Sandpoint's a good destination for second home buyers, says USA Today in its April 16, 2010, story, "Having it all in Sandpoint."
Leading the transition movement
New York Times writes in-depth article on the Sandpoint Transition Initiative in its story "The End is Near! (Yay!)" (registration required) published in April 2009.
We're a 'market to watch'
Mountain Living Magazine says Sandpoint is one of 5 "mountain markets to watch." Click to see its September 2008 market appraisal, What Market Slump? (pdf format)
An 'idyllic adventure haven'
National Geographic Adventure Magazine touts the local character of "quiet Sandpoint," while newcomers rave about the town's strong sense of community. Click to read the August 2008 story Idaho's Last Stand.
A top-15 travel destination
"I was smitten with this lakefront town from the moment I saw it," says USA Today travel writer Laura Bly in naming Sandpoint a top U.S. destination. Read the entire May 25, 2007, story: Summer Vacations: 15 unforgettable trips.
We've got the goods in fall
The New York Times features Sandpoint and Lake Pend Oreille in a guide for "leaf lovers" published Oct. 6, 2006. Click to read the full story: Fall Foliage; Bright Leaves, Big Country.
Click for more National Press


Our Hot Issues section is currently devoted to COVID-19 coronavirus resources. Current information, announcements and links to local resources for Sandpoint-area efforts to contain the spread of the infectious coronavirus. Click to the COVID-19 coronavirus page.