Current news from local and regional media, including the Sandpoint Reader, Spokesman-Review and the Sandpoint Online Newsroom

October 20
Are extremists being normalized?
Look to N. Idaho for the answers
'Zoom towns' exploding in West
Pandemic leads to migration
Kaniksu Land Trust earns award
For its Pine Street Woods project

October 15
County sees first Covid deaths
Man, woman, both in their 80s
Man struck, injured on Highway 95
Was assisting at scene of collision
Idaho to remain in Stage 4 again
Little emphasizes wearing masks

October 14
Mixed results for LPOSD students
Hit English benchmarks; math dips
Schweitzer sees season's first snow
Ski/board season just 45 days away
Ex-candidate charged in '84 murder
Steve Pankey ran for Idaho governor

October 13
Silverwood donates to food banks
Bonner Community receives $7,352
Idaho potato worker video goes viral
Sends Fleetwood Mac song soaring
Sandpoint's Camille Neuder wins award
Wins Idaho Distinguished Young Woman

October 12
Corps sets target for winter pool
2,051 feet to be reached Nov. 15
Pine Street Woods a local treasure
Community forest offers access to all
Idaho ranked the 9th happiest state
According to study by WalletHub

October 8
P&Z unanimously denies subdivision
Project not consistent with comp plan
Kootenai man charged with lewd conduct
Christianson makes court appearance
Idaho unemployment continues drop
Has decreased for 22 straight weeks

October 7
21-year-old's killing probed in Texas
Hitchcock was raised in Sandpoint
Hearing reset in PR murder case
Mental health evaluation sought
Idaho sees its youngest Covid death
Man in 20s had underlying conditions

October 6
Jordan, Soto stump in Sandpoint
Democrat challenges Sen. Risch
Sandpoint man dies in car crash
Paulson left road on Highway 95
First major snowstorm on its way
Cold temps, snow for western U.S.

October 5
Tamarack Aerospace expands facilities
Sandpoint company also adding staff
Accuweather forecasts big NW winter
La Niña started developing last month
Idaho voters to weigh in on HJR4
Establishes number of voting districts

September 29
BCSO looking for missing teenager
Matthews last seen north of Sandpoint
Experts: Idaho in 3rd virus wave
Predicted to be biggest one yet
Firewood Rescue serves community
Volunteers rally to help one another

September 28
Crews continue progress on wildfires
Recent rain helps dampen Callahan
Change not easy for Ben Olson
Rathdrum annexes 238 acres into city
For houses, commercial development

September 24
Bear attack investigation concludes
IF&G says it was defensive in nature
47 active cases in Bonner County
Covid total cases now at 315
Crews continue to battle wildfires
Work to contain Callahan, Bernard

September 23
Students charged with felony warrants
Allegedly threw rock in school bus
Fifty years along the shore ...
Past, future of Edgewater Resort
Survey: NW business leaders optimistic
Most believe they will weather Covid

September 22
Ponderay awarded $1.4m federal grant
Assists city's railroad underpass plan
Covid cases spike in Bonner County
PHD reports 55 active cases in area
RGB impact on NW Native Americans
Late justice played key role in victories

September 21
SHS student tests positive for Covid
Others in close contact self-quarantine
Red Kettle holiday drive to start early
Salvation Army cites demand for funds
Several fishing records broken in Idaho
What's 2020 good for? Answer is fishing!

September 18
Account set up after severe injury
Man fell 30 feet while trimming tree
Bayview fire crosses 1,000 acres
Boaters cautioned due to rockslides
Music Conservatory plans remodel
Fundraising goal set at $112,000

September 17
City OKs Bridge Street land swap
Helps fuel waterfront redevelopment
New fire reported in Talache area
5 acres with structures threatened
SHS football gets unexpected bye
Team not playing due to air quality

September 16
University Park plan draws concerns
152-lot subdivision decision delayed
PHD gets $1m to fight opioid crisis
Aids initiative in four rural counties
Mural pays tribute to CFHS pride
Project paid by graduating classes

September 15
P&Z to hold hearing on subdivision
75 acres previously owned by U of I
Juveniles confess to throwing rocks
Hit bus following Clark Fork game
Bonner County adds 10 Covid cases
Takes total case count up to 265
Bernard Fire grows to 660 acres
20 percent contained despite efforts

September 14
Fulcher faces election challenges
Centers campaign on police support
Projectiles hit bus in Clark Fork
As football team was leaving town
Bernard Fire continues to grow

September 10
One injured in Upper Pack area
Little visits Sandpoint High School
LPOSD shares funding concerns
Inlander examines goose problem
Some fight 'racial bigotry of birds'

September 9
Bernard Fire burns 150 acres
24 cases considered active
Residents reconnect to Farragut
Exit reopened following outcry

September 8
ICL flags local wastewater systems
Sandpoint had 16 pollutant violations
Public warned when recreating
Blanchard blaze forces evacuations
Hunter 2 Fire burns over 500 acres

September 3
City wins Festival gun lawsuit
Judge: County had no standing
KSPT silences Litsinger radio show
After interview with plant opponent
IDFG seeks info on poached elk
Discovered off of Clagstone Road

September 2
Missing children, mother located
Hiza was wanted on arrest warrant
Extra $300 unemployment payments begin
Benefit for Idahoans retroactive to Aug. 1
PHD reports 14 new cases in N. Idaho
Active cases in Bonner County at 21

September 1
Bonners Ferry chiropractor arraigned
Charged in another chiropractor's death
Rosedale clarifies absentee rules
Requests accepted until Oct. 23
24 active cases in Bonner County
N. Idaho reports 35 new cases

August 31
Man arrested for attempted murder
Skandunas allegedly stabbed wife
UI, WSU research Covid impacts
Study effects on mothers, babies
Sandpoint boys self-rescue in Oregon
Brothers possibly caught in rip current

August 27
Sandpoint Police seek missing teen
Ashley Fishburne last seen Aug. 9
Records detail Priest River kidnapping
Man says he was forced to move body
First virus death in Boundary Co.
Man in 70s had been hospitalized

August 26
Highway 200 shut for three hours
Bundy arrested at Idaho Capitol
Protests Covid-related liability bill
Earlier drawdown for Priest Lake
Begins Oct. 1 due to construction

August 24
Spectators break Idaho House door
Rush into Legislature's special session
Idaho leaders tied to militia groups
Progressive advocates share concerns
Super sub has roots in Bayview
Technology developed at facility
Idaho unemployment third-lowest in U.S.
14k back to work from June to July

August 20
Issue drew 883 online comments
West's fires send smoke to Idaho
Trapped within high pressure flow
Idaho sees downward trend in cases
But deaths at highest rate this month

August 19
PHD: 30 active cases in county
Idaho auctions 18 Priest Lake lots
Land sales bring in more than $11 million
Governor calls legislators back
Special session starts Monday

August 18
N. Idaho adds 30 new Covid cases
Bonner County active cases at 59
Protesters object to man's sentence
Converge on the county courthouse
Opponents of trans ban win injunction
Idaho's 'Fairness' act now on hold

August 17
SHS preps for return of students
Masks required; schedule altered
U of I hosts second orchard conference
Highlights lost NW apple varieties
Idaho Covid cases hit 7-week low
But three districts didn't report

August 12
LPOSD secures fall reentry plan
Begins year with blended model
First virus death in Benewah County
19th death reported in North Idaho
Idaho could see $405 million surplus
Boosted by cuts to agencies, schools

COVID-19 coronavirus resources. Current information, announcements and links to local resources for Sandpoint-area efforts to contain the spread of the infectious coronavirus. Click to the COVID-19 coronavirus page.


Be an informed voter. The Election Central page provides a voter's handbook for upcoming elections, with links to information about the candidates and issues voters will see on the ballot come election day.


Dirt & Denim. Holly and Mr. Denim write on gardening, DIY, and life in general.

Hike North Idaho. Love to read about, and share, stories of hiking in North Idaho? Then this adventure blog's for you!

Slight Detour. Sandpoint native and former SHS English teacher Marianne Love writes daily about life around here.

Sparkling Vintage Life. Jennifer Lamont Leo on preserving the past, and "grace notes" for 21st century life.
Brian's Bike Buzz. He rides bikes, dreams about bikes, and blogs about biking in Sandpoint and afield.

I Love. I Live. I Ride. Sandpoint's Danielle lives on a 5th generation family ranch, but still has time to blog!

Keokee Blog. Company highlights, SEO, social media and marketing tips, Wordpress tutorials and resources.

Mountain Architect. John Hendricks blogs on projects, trends and more.

As The Lake Churns. About Priest Lake, the land, people and happenings.

Writing North Idaho. A web retreat for writers in the North Idaho Panhandle.



Get an eyeful of Sandpoint at this ongoing photo diary of our area. If you're a shutterbug, enter your own shots for fame and prizes. Click to see the digital album.



If you like Sandpoint, you'll love Sandpoint Magazine. This color glossy magazine has been published twice a year since 1990. Read the current issue and check the Sandpoint Magazine archive – more than 500 stories online.

Ben Stein: The American Spectator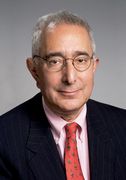 Ben Stein is a writer, actor, economist and lawyer who lives in Beverly Hills, Calif., and Sandpoint. He writes "Ben Stein's Diary" for every issue of The American Spectator - and often writes about Sandpoint. View his webpage for links to his essays at Spectator.org.
Assignment America:Sandpoint, ID
New York Times writes about Sandpoint in their Assignment America series. "Sandpoint, Idaho, hugging the edge of Lake Pend Oreille, is bucking a major demographic trend: In an era when many rural places are bleeding out, this one is holding its own."
Year-round destination ski resort
USA Today lists seven awesome ski resorts that offer year-round fun, and Schweitzer is one of them! Explore mountain bike trails, running trails, huckleberry picking, disc golf and horseback riding in the summer and of course skiing and snowboarding in the winter!
The 10 best lake towns in North America
USA Today names Sandpoint as one of the 10 best lake towns in North America, saying "You'll need an afternoon nap in a lakeside hammock after joining in a beach volleyball game or heading out on the water for paddling, sailing, Jet Skiing or wakeboarding." We all know that to be true!
One of 24 'coolest towns'
Matador Network names Sandpoint as one of the nation's coolest towns, saying we have "almost too many" scenic byways and mountain ranges for one town. That's how we like it!
Schweitzer big on powder, light on parties
Seattle Times writer reviews Schweitzer Mountain Resort: "On a midweek, balmy spring day with no lift lines and still decent snow, I swooped down the empty slopes and paused to revel in the views. It was a taste of skier heaven." See the full story, "Schweitzer ski resort: Big on powder, light on parties."
Setting is 'second to none'
Writer extols the many virtues of our region in Travel Destination: Scenic Sandpoint in The Columbus Dispatch on June 22, 2014. "The forte of the town, whose oldest buildings date only to the early 20th century, lies not in its architecture but in its natural beauty."
Picture-Perfect Mountain Town
Sandpoint was rated as one of "10 Picture-Perfect Mountain Towns" by USA Today on Nov. 28, 2013. "... This little township is a vibrant, happening haven in the wilds of northern Idaho."
Idaho's Hippest Mountain Town
Sandpoint's a ski town that's also "urbane and cultured" says a November 2013 story, "Idaho's Hippest Mountain Town" in Men's Journal. "As tempted as you'll be to linger in town, the majestic Selkirk Mountains ... exert a gravitational pull."

Sandpoint's an American eCity
Seems there are both brains and beauty around here: Sandpoint was named the 2013 Idaho eCity, an award by Google to recognize the strongest online business community in each state.

We've got 'famed tree skiing'
Sandpoint ranks as one of the "Top 10 Emerging Ski Towns" according to National Geographic Adventure ... "for those seeking the famed tree skiing of the Selkirks without the trip to Canada."

Schweitzer one of '10 Best Mountains You've Never Skied'
Ski Magazine touts Schweitzer as one of the '10 Best Mountains You've Never Skied' in its November 2012 issue. Tons of snow, awesome terrain, no crowds and cold beer rate northern Idaho ski resort on enviable list.
Sandpoint a lakeside destination
The Missoulian highlights Sandpoint as a lakeside destination in light of Rand McNally's 'Best of the Road' Most Beautiful Small Town award bestowed on our little mountain-and-lake berg, in a July 24, 2012, feature story.
Sandpoint a 'prettiest winter town'
Travel & Leisure magazine ranks Sandpoint among the nation's dozen "prettiest winter towns" in a March 2, 2012, feature.
Schweitzer an 'underrated' resort
CNN/Travel in a Feb. 24, 2012, feature lists Schweitzer Mountain Resort as one of 7 Underrated Ski Resorts, noting that it's unlikely you'll wait more than five minutes in the lift line.
A 'Best Old House Town'
Our town's many vintage residential homes caught the eye of This Old House, which in February 2012 named Sandpoint a "Best Old House Neighborhood 2012." Read about it at This Old House.
'No. 1 Ski Town in USA'
That's what Rand McNally called Sandpoint when it named the country's "Top Seven Ski Towns" in a January 17, 2012, roundup of the best mountain towns. Sandpoint won the top rating over the likes of Lake Tahoe, Park City, Mammoth and Jackson.
'Most Beautiful Town in USA'
So say USA Today and Rand McNally, which sent traveling teams to towns around the nation to determine the five best small towns in America. Sandpoint grabbed "Most Beautiful Town" honors from among an initial 600+ nominees. Read the CdA Press article.
We're a railroading attraction
Sandpoint's famous as "The Funnel" for railroads in the northern tier states, as USA Today writes in its Aug. 4, 2010, story "Idaho town draws railfans from around world."
Who says you can't have it all?
Sandpoint's a good destination for second home buyers, says USA Today in its April 16, 2010, story, "Having it all in Sandpoint."
Leading the transition movement
New York Times writes in-depth article on the Sandpoint Transition Initiative in its story "The End is Near! (Yay!)" (registration required) published in April 2009.
We're a 'market to watch'
Mountain Living Magazine says Sandpoint is one of 5 "mountain markets to watch." Click to see its September 2008 market appraisal, What Market Slump? (pdf format)
An 'idyllic adventure haven'
National Geographic Adventure Magazine touts the local character of "quiet Sandpoint," while newcomers rave about the town's strong sense of community. Click to read the August 2008 story Idaho's Last Stand.
A top-15 travel destination
"I was smitten with this lakefront town from the moment I saw it," says USA Today travel writer Laura Bly in naming Sandpoint a top U.S. destination. Read the entire May 25, 2007, story: Summer Vacations: 15 unforgettable trips.
We've got the goods in fall
The New York Times features Sandpoint and Lake Pend Oreille in a guide for "leaf lovers" published Oct. 6, 2006. Click to read the full story: Fall Foliage; Bright Leaves, Big Country.
Click for more National Press


Our Hot Issues section is currently devoted to COVID-19 coronavirus resources. Current information, announcements and links to local resources for Sandpoint-area efforts to contain the spread of the infectious coronavirus. Click to the COVID-19 coronavirus page.