Current news from local and regional media, including the Sandpoint Reader, Spokesman-Review and the Sandpoint Online Newsroom

June 14
Two injured in LPO boating accident
Boat ran aground in Buttonhook Bay
Idaho's urban areas are booming
Dover 2nd fastest growing city
Giddings request would cost $150k
Representative seeks school records

June 10
Carpenter sentenced 15 years to life
Pled guilty to killing Hope resident
Panida mulls sale of Little Theater
Restoration projects need funding
Missing dog found herding sheep
Idaho's Tilly was ejected in crash

June 9
Complaint filed over development
Vegetation removed at Boyer Slough
Unvaccinated Idahoans bear brunt
Make up more than 90% new cases
Visitors flocking to the IPNF forests
Campground reservations filling up

June 8
After arson attempt on coaster
Idaho's gets extension on ed funding
Must file plan for $146m stimulus
Ketchum mulls tent cities, RV parks
Housing squeezing out common folk

June 7
Sandpoint schools go on lockdown
After threatening note found at SHS
Suspect sought in Silverwood arson
Coaster set on fire; minimal damage
Idaho unemployment still falling
As extra payments end June 19

June 4
Concerns heating up over compound
Ex-comic, group roil Boundary County
Ramey Construction adds local office
Spokane-based business employs 40
Analysis finds Covid discrepancy
More kids had virus than reported

June 3
County moves forward with loan
$8.7m to fund waste facilities update
7B Women vote to dissolve group
Pandemic proved to be challenge
Bundy has some bracing for chaos
Vigilante files to run for governor

June 2
City, Festival prevail in 2nd suit
Judge rules allegations unwarranted
Covid cases on the rise in Panhandle
Vaccination rates are lowest in Idaho
Governor weighs in on mask flap
Little, McGeachin haven't spoken

June 1
East Hope holds wall dedication
Honors area's soldiers who served
Stunt Pilot debuts at Silverwood
Dedicated to air show pilot Heale
Cautionary tale of western expansion
'Pushed Out' uses Dover experience

May 27
Cite 'un-Republican voting record'
LPO to hit summer pool mid-June
Despite Lakes Commission request
Pedestrian bridge work delayed
To begin after holiday weekend

May 26
PAFE searching for new director
Wilson to retire after 16 years
LPOSD faces reduced '22 budget
CFO: Need to tighten by $200,000
Couple charged with kids' murders
Daybells each indicted by grand jury

May 25
Part of income tax legislation
Commission to Corps: Fill 'er up
Requests full pool level by May 28
Idaho vaccine rates among lowest
State is sixth-worst in the country

May 24
Dry, dangerous fire season ahead
N. Idaho snowpack 60% of normal
Giddings makes bid for Lt. Gov.
Dist. 7 legislator caused controversy
Isenberg gets life for killing husband
Drugged him on boat on Lake CdA

May 21
Officials warn of counterfeit pills
Kootenai Co. sees 5 deaths in 8 days
East Hope to hold dedication event
May 31 for Veteran Memorial Wall
Who's getting vaccine, who isn't?
Rates align with education, income

May 20
Incumbents carry May 18 election
And solid waste revenue bond OK'd
Two have collaborated since '19
Chain buys Badger Building Center
Part of TAL family of companies

May 19
Lt. Gov. announces run for governor
McGeachin: 'I refuse to stand by'
SHS girls golf wins 4A championship
And Bonners Ferry girls golf wins 3A
Caldwell halts growth for 4 months
City cites new Idaho property tax law

May 18
Clerk: Batch of ballots to be delivered
About 120 were mistakenly marked
Assessing summer's wildfire season
Rain just one determining factor
Millions from relief bill untouched
What passed, what didn't in Idaho

May 17
All Covid variants now in Idaho
Officials brace for surge in cases
Police warn of counterfeit pills
Attributed to 3 deaths in region
Behind rising cost of lumber

May 12
McDonald: Bond keeps rates flat
Baffled by BCRCC group's stance
Idaho drops unemployment surplus
$300 weekly payment ends June 19
Idaho moves to Stage 4 reopening
With no limitations on gatherings

May 11
Lakeshore project funding approved
Light at Sagle Road also included
What's special revenue bond election?
County seeks $8.7m for improvements
Idaho Covid cases continue decline
But state lags national vaccine pace

May 10
Bridge, path repairs set to begin
Retaining wall part of project
Groups plan to sue over marina
Say project threatens bull trout
Judge mulls dismissal of charges
BF chiropractor accused of murder

May 5
Festival lands Jake Owen concert
Country artist performing July 30
Silverwood ups starting wage to $15
'Really hard to hire people right now'
Lawsuit challenges luxury marina
Conservation groups file notice

May 4
Board conduct investigated
Silverwood coaster debuts May 29
Stunt Pilot is homegrown thrill ride
Montana rail group visits region
Aim to restore passenger route

May 3
Festival announces first concert
St. Paul and the Broken Bones
Car overturned near Priest River
PUD raises concerns over mill sale
And potential plans for power usage

April 29
Idaho Gives runs through May 6
Includes nearly 20 area nonprofits
LPOSD board gets financial update
CFO: Funding variables uncertain
Schweitzer logo: Success or sellout?
SHS students weigh in on change

April 28
Governor signs 'fetal heartbeat' bill
Outlaws nearly all abortions in Idaho
House rejects Covid test ed funds
Session likely to continue into May
Idaho removes vaccine residency rule
State's supply now outpacing demand

April 27
U.S.'s hottest housing market: CdA
According to a new WSJ ranking
Legislators gear up for next fight
With some budgets still undecided
New version of Idaho Codes launched
Prepares students for digital economy

April 26
And considers dog policy changes
Publisher Duane Hagadone dies at 88
Multimillionaire founded CdA Resort
Inside the battle to save Snake River
Listed as most endangered in U.S.

April 22
Festival preps for summer concerts
Artist announcements begin May 3
City to revisit dog-friendly policies
Survey results favor looser leash laws
Ting expands to Dover, Kootenai
Communities laud fiber internet

April 21
Ponderay man sentenced to life
Acosta strangled Bristow in '87
Ikon Pass expands with Schweitzer
Passholders can visit 45 destinations
Legislature quits early for the day
Despite being in a budget impasse

April 20
Governor signs hemp bill into law
OKs growing, transport of product
Festival slated to happen
Idaho jobless rate still improving
New residents help offset losses

April 19
Little signs ballot initiative into law
Raises bar on gathering signatures
Accused of shooting driver
More polling place changes OK'd
Ahead of upcoming May election

COVID-19 coronavirus resources. Current information, announcements and links to local resources for Sandpoint-area efforts to contain the spread of the infectious coronavirus. Click to the COVID-19 coronavirus page.


Be an informed voter. The Election Central page provides a voter's handbook for upcoming elections, with links to information about the candidates and issues voters will see on the ballot come election day.


Dirt & Denim. Holly and Mr. Denim write on gardening, DIY, and life in general.

Hike North Idaho. Love to read about, and share, stories of hiking in North Idaho? Then this adventure blog's for you!

Slight Detour. Sandpoint native and former SHS English teacher Marianne Love writes daily about life around here.

Sparkling Vintage Life. Jennifer Lamont Leo on preserving the past, and "grace notes" for 21st century life.
Brian's Bike Buzz. He rides bikes, dreams about bikes, and blogs about biking in Sandpoint and afield.

I Love. I Live. I Ride. Sandpoint's Danielle lives on a 5th generation family ranch, but still has time to blog!

Keokee Blog. Company highlights, SEO, social media and marketing tips, Wordpress tutorials and resources.

Mountain Architect. John Hendricks blogs on projects, trends and more.

As The Lake Churns. About Priest Lake, the land, people and happenings.

Writing North Idaho. A web retreat for writers in the North Idaho Panhandle.



Get an eyeful of Sandpoint at this ongoing photo diary of our area. If you're a shutterbug, enter your own shots for fame and prizes. Click to see the digital album.



If you like Sandpoint, you'll love Sandpoint Magazine. This color glossy magazine has been published twice a year since 1990. Read the current issue and check the Sandpoint Magazine archive – more than 500 stories online.

Ben Stein: The American Spectator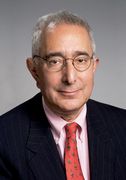 Ben Stein is a writer, actor, economist and lawyer who lives in Beverly Hills, Calif., and Sandpoint. He writes "Ben Stein's Diary" for every issue of The American Spectator - and often writes about Sandpoint. View his webpage for links to his essays at Spectator.org.
Assignment America:Sandpoint, ID
New York Times writes about Sandpoint in their Assignment America series. "Sandpoint, Idaho, hugging the edge of Lake Pend Oreille, is bucking a major demographic trend: In an era when many rural places are bleeding out, this one is holding its own."
Year-round destination ski resort
USA Today lists seven awesome ski resorts that offer year-round fun, and Schweitzer is one of them! Explore mountain bike trails, running trails, huckleberry picking, disc golf and horseback riding in the summer and of course skiing and snowboarding in the winter!
The 10 best lake towns in North America
USA Today names Sandpoint as one of the 10 best lake towns in North America, saying "You'll need an afternoon nap in a lakeside hammock after joining in a beach volleyball game or heading out on the water for paddling, sailing, Jet Skiing or wakeboarding." We all know that to be true!
One of 24 'coolest towns'
Matador Network names Sandpoint as one of the nation's coolest towns, saying we have "almost too many" scenic byways and mountain ranges for one town. That's how we like it!
Schweitzer big on powder, light on parties
Seattle Times writer reviews Schweitzer Mountain Resort: "On a midweek, balmy spring day with no lift lines and still decent snow, I swooped down the empty slopes and paused to revel in the views. It was a taste of skier heaven." See the full story, "Schweitzer ski resort: Big on powder, light on parties."
Setting is 'second to none'
Writer extols the many virtues of our region in Travel Destination: Scenic Sandpoint in The Columbus Dispatch on June 22, 2014. "The forte of the town, whose oldest buildings date only to the early 20th century, lies not in its architecture but in its natural beauty."
Picture-Perfect Mountain Town
Sandpoint was rated as one of "10 Picture-Perfect Mountain Towns" by USA Today on Nov. 28, 2013. "... This little township is a vibrant, happening haven in the wilds of northern Idaho."
Idaho's Hippest Mountain Town
Sandpoint's a ski town that's also "urbane and cultured" says a November 2013 story, "Idaho's Hippest Mountain Town" in Men's Journal. "As tempted as you'll be to linger in town, the majestic Selkirk Mountains ... exert a gravitational pull."

Sandpoint's an American eCity
Seems there are both brains and beauty around here: Sandpoint was named the 2013 Idaho eCity, an award by Google to recognize the strongest online business community in each state.

We've got 'famed tree skiing'
Sandpoint ranks as one of the "Top 10 Emerging Ski Towns" according to National Geographic Adventure ... "for those seeking the famed tree skiing of the Selkirks without the trip to Canada."

Schweitzer one of '10 Best Mountains You've Never Skied'
Ski Magazine touts Schweitzer as one of the '10 Best Mountains You've Never Skied' in its November 2012 issue. Tons of snow, awesome terrain, no crowds and cold beer rate northern Idaho ski resort on enviable list.
Sandpoint a lakeside destination
The Missoulian highlights Sandpoint as a lakeside destination in light of Rand McNally's 'Best of the Road' Most Beautiful Small Town award bestowed on our little mountain-and-lake berg, in a July 24, 2012, feature story.
Sandpoint a 'prettiest winter town'
Travel & Leisure magazine ranks Sandpoint among the nation's dozen "prettiest winter towns" in a March 2, 2012, feature.
Schweitzer an 'underrated' resort
CNN/Travel in a Feb. 24, 2012, feature lists Schweitzer Mountain Resort as one of 7 Underrated Ski Resorts, noting that it's unlikely you'll wait more than five minutes in the lift line.
A 'Best Old House Town'
Our town's many vintage residential homes caught the eye of This Old House, which in February 2012 named Sandpoint a "Best Old House Neighborhood 2012." Read about it at This Old House.
'No. 1 Ski Town in USA'
That's what Rand McNally called Sandpoint when it named the country's "Top Seven Ski Towns" in a January 17, 2012, roundup of the best mountain towns. Sandpoint won the top rating over the likes of Lake Tahoe, Park City, Mammoth and Jackson.
'Most Beautiful Town in USA'
So say USA Today and Rand McNally, which sent traveling teams to towns around the nation to determine the five best small towns in America. Sandpoint grabbed "Most Beautiful Town" honors from among an initial 600+ nominees. Read the CdA Press article.
We're a railroading attraction
Sandpoint's famous as "The Funnel" for railroads in the northern tier states, as USA Today writes in its Aug. 4, 2010, story "Idaho town draws railfans from around world."
Who says you can't have it all?
Sandpoint's a good destination for second home buyers, says USA Today in its April 16, 2010, story, "Having it all in Sandpoint."
Leading the transition movement
New York Times writes in-depth article on the Sandpoint Transition Initiative in its story "The End is Near! (Yay!)" (registration required) published in April 2009.
We're a 'market to watch'
Mountain Living Magazine says Sandpoint is one of 5 "mountain markets to watch." Click to see its September 2008 market appraisal, What Market Slump? (pdf format)
An 'idyllic adventure haven'
National Geographic Adventure Magazine touts the local character of "quiet Sandpoint," while newcomers rave about the town's strong sense of community. Click to read the August 2008 story Idaho's Last Stand.
A top-15 travel destination
"I was smitten with this lakefront town from the moment I saw it," says USA Today travel writer Laura Bly in naming Sandpoint a top U.S. destination. Read the entire May 25, 2007, story: Summer Vacations: 15 unforgettable trips.
We've got the goods in fall
The New York Times features Sandpoint and Lake Pend Oreille in a guide for "leaf lovers" published Oct. 6, 2006. Click to read the full story: Fall Foliage; Bright Leaves, Big Country.
Click for more National Press


Our Hot Issues section is currently devoted to COVID-19 coronavirus resources. Current information, announcements and links to local resources for Sandpoint-area efforts to contain the spread of the infectious coronavirus. Click to the COVID-19 coronavirus page.