Current news from local and regional media, including the Sandpoint Reader, Spokesman-Review and the Sandpoint Online Newsroom

December 1
What's in it for Idaho?
Is Idaho Prepared?
Wants to Avoid Death Penalty

November 30
Local realtor sells safe-havens
What it may take
Jury trials suspended due to Covid
Another rise in infection rates

November 29
Trails open in Sandpoint
Idaho at crisis point for foster homes
Children staying in hotel rooms
Local mountains fighting warmer temps
Schweitzer closed through Dec. 3

November 26
Among best in nation
CDA river ranger dist. fire salvage
LPOIC derby standings unchanged
Derby ends Sunday

November 24
Experimental reactor in S. Idaho
"Innovation Classrooms"
Wasden announces re-election bid
AG seeking sixth term

November 23
US to release 50M barrels of oil
To help with gas prices
Canada border requirements change
Americans will still need test
Protest at Bonner Co. Courthouse

November 22
S. Idaho deactivates Crisis Care
Northern Idaho keeps C.S.C. in place
Registration ends Dec. 17
New mental health scholarships
Aim to encourage growth in the field

November 16
Widespread outages follow storm
BPA loses transmission circuit
House OKs censure of Rep. Giddings
Rep. Dixon votes yes, Rep. Scott no
Senate backs statement on mandate
Formalizes Legislature's opposition

November 15
Clagstone land division challenged
Project 7B appeals county decision
Legislature back in longest session
As panel introduces all 29 new bills
Study focuses on Indigenous women
Go missing more than Indigenous men

November 11
Sheriff, county clash over ice rink
Wheeler disputes plan for 4 acres
Infrastructure bill to affect Idaho rail
Amtrak improvements net $66 billion
Idaho deaths 20% higher than average
Data: Higher toll mainly due to Covid

November 9
Mayor seeks 'traditional Idaho'
NTSD: Winglets likely caused crash
Tamarack 'strongly disputes' findings
Boise rent prices decline sharply
Added inventory may be factor

November 8
City denies Litehouse zoning change
Company looking at contingency plans
Woman dies after getting stranded
Daughter alive inside car in IPNF
Region preps for kids' vaccinations
Expected to be available soon

November 3
Aispuro, Welker, Dick win city seats
Local Option Tax gets thumbs-down
8th Oregon county aims to join Idaho
Voters approve ballot measure on issue
Idaho Covid hospitalizations decline
Lowest number since late August

November 2
Election Day info: What to know
Polls open until 8 p.m. Tuesday
Liquor stores alter rollout strategy
Due to aggressive customer behavior
Plan would end supplemental levies
Lawmaker proposes sales tax instead

November 1
Idaho insurance exchange now open
Two new insurers to choose from
Zero visibility next to Silverwood
Exbabylon named top INW workspot
Headquartered in Pend Oreille County

October 28
NIC coach named interim president
Sebaaly said he's 'excited, humbled'
Idaho campaigns raise $1.6m-plus
Including $600,000 for Gov. Little
ISP had flagged alleged mall shooter
Suspected of illegal gun possession

October 27
Bonner County approves ice rink
Will be located near fairgrounds
North Idaho remains Covid hotspot
Positivity rates nearly double state's
Suspect in Boise mall shooting dies
Victims include security officer

October 26
Two die in Boise mall shooting
Suspect in critical condition
Idaho Legislature to reconvene Nov. 15
Addressing Covid rules, ethics complaint
School zone speeds lowered to 15
In effect weekdays from 7:30 to 3:30

October 25
Couple treks Idaho Centennial Trail
Raises funds for local mental health
City sets dates for annual leaf pickup
Scheduled Oct. 25-29, Nov. 15-19
Legislature talks wildfire budget
IDL seeks 28% rise in spending

October 21
Parks plan tweaked after comments
Includes more green space, access
Idaho hospitals still remain crowded
Despite recent decline in Covid cases
Universities report enrollment gains
Nearly erases 2020 pandemic losses

October 20
Idaho likely past Covid delta peak
Hospitalization rates are declining
Explicit video airs on KREM newscast
Spokane station could face FCC fines
Rainy weather is heading our way
Panhandle could see nearly 2 inches

October 19
Man sentenced in assault, theft cases
Gervasi to serve minimum 5 years
Voters asked to consider 1% tax
City is holding series of workshops
Lakeshore construction underway
ITD predicts 'minimal' driving impact

October 15
LPOSD raises pay for substitutes
Federal dollars help fund program
Priest River man's remains found
Lopez-Burbano missing since Oct. 3
Rare grizzly confirmed in CdA forest
More common in Selkirks, Cabinets

October 12
School districts join class action suit
Against e-cigarette company JUUL
Covid numbers down in Panhandle
KH: Too soon to say if virus peaked
Columbia Bank announces merger
Enters agreement with Umpqua Bank

October 11
More N. Idaho waterways hit by algae
11 this year, compared to 3 last year
Hearings set for Huetter Corridor
Projects connects I-90, Highway 95
CF Driftyard access to be closed
Due to habitat restoration work

October 7
25-acre rezone approved by P&Z
Would allow multi-family housing
Sandpoint skies could get smoky
Prescribed burning north of Athol
Little has raised nearly $500,000
For still-unannounced campaign

October 6
Public comments belie 'indoctrination' claim
Records for McGeachin task force released
Little to rescind McGeachin's ban
Lt. gov. issued vaccine mandate
Snow (yep, snow!) in 7-day forecast
Climatologist expects early winter

October 5
Ponderay mulls skating rink purchase
Council agrees to 'tip-toe' into project
NW officials criticize Canada closure
Follows Biden OK on passenger flights
Lookout Pass preps for expansion
Plans to double ski area acreage

October 4
County finishes manual ballot recount
8 more Trump votes, 1 more for Biden
City to debate subdivision proposal
Madison Meadows OK'd by P&Z
Priest Lake development moves forward
Neighbors share concerns about wetlands

September 30
Panida seeks board members, volunteers
Applications are now being accepted
Scattered Lands project moves forward
Affects 7,000 acres in Bonner County
City holds park projects workshops
Would be funded by 7-year LOT tax

September 29
Bonner County explains 2022 budget
Commissioners approve $62.4 million
Idaho hospitalizations setting records
119 in Panhandle hospitalized with virus
Washington plastic bag ban to begin
Starting Friday, bring your own or pay

September 28
Another La Niña winter likely in NW
Forecasts predict 10-25% more snow
EMS shifts focus to keep patients home
Gets OK to utilize Rescue Plan funds
Idaho lawmakers block debt debate
Join Senate GOP on broad bill issue

September 27
Idaho H&W: Pfizer boosters available
Eligibility requirements are in place
Frenzied market imperils conservation
Land prices cause problems for efforts
North Idaho's color could peak early
Mann: Drought may affect fall foliage

September 23
Where are all the workers, part II
Housing fuels local worker shortage
North Idaho College president fired
MacLennan terminated without cause
Hunter's remains found 53 years later
Found by hunter in Idaho mountains

September 22
Inslee to Idaho: Stop clogging hospitals
Governor criticizes Little and the GOP
Health care gets another $10m in aid
Little aims to blunt latest Covid surge
Forbes article touts new Humbird
Hotel part of Schweitzer's master plan

September 21
Border stays closed to Canadians
Restrictions in place until Oct. 21
Redistricting panel holds hearings
Sept. 22 in the Sandpoint library
GOP warns of vaccine mandate suit
Idaho officials write letter to Biden

September 20
Panida hires new managing director
Knowlton comes from N. Idaho Fair
Where are all the local workers?
How factors affected labor pool
Mill to become cryptocurrency mine
Ponderay Newsprint shut in 2020

September 14
Man charged with murder in Clark Fork
70-year-old found unresponsive in car
CdA real estate feeding frenzy eases
Agent sees house prices leveling out
Anger, protests mark Biden's Idaho visit
Over 1,000 gather near Boise fire center

September 13
Sagle man dies in Highway 200 crash
Shields killed after truck hit rock wall
Washington grapples with Idaho cases
'Their crisis' is 'our problem'
Elkins Resort celebrates 90 years
Still in family after patriarch's passing

COVID-19 coronavirus resources. Current information, announcements and links to local resources for Sandpoint-area efforts to contain the spread of the infectious coronavirus. Click to the COVID-19 coronavirus page.


Be an informed voter. The Election Central page provides a voter's handbook for upcoming elections, with links to information about the candidates and issues voters will see on the ballot come election day.


Dirt & Denim. Holly and Mr. Denim write on gardening, DIY, and life in general.

Hike North Idaho. Love to read about, and share, stories of hiking in North Idaho? Then this adventure blog's for you!

Slight Detour. Sandpoint native and former SHS English teacher Marianne Love writes daily about life around here.

Sparkling Vintage Life. Jennifer Lamont Leo on preserving the past, and "grace notes" for 21st century life.
Brian's Bike Buzz. He rides bikes, dreams about bikes, and blogs about biking in Sandpoint and afield.

I Love. I Live. I Ride. Sandpoint's Danielle lives on a 5th generation family ranch, but still has time to blog!

Keokee Blog. Company highlights, SEO, social media and marketing tips, Wordpress tutorials and resources.

Mountain Architect. John Hendricks blogs on projects, trends and more.

As The Lake Churns. About Priest Lake, the land, people and happenings.

Writing North Idaho. A web retreat for writers in the North Idaho Panhandle.



Get an eyeful of Sandpoint at this ongoing photo diary of our area. If you're a shutterbug, enter your own shots for fame and prizes. Click to see the digital album.



If you like Sandpoint, you'll love Sandpoint Magazine. This color glossy magazine has been published twice a year since 1990. Read the current issue and check the Sandpoint Magazine archive – more than 500 stories online.

Ben Stein: The American Spectator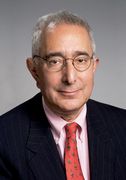 Ben Stein is a writer, actor, economist and lawyer who lives in Beverly Hills, Calif., and Sandpoint. He writes "Ben Stein's Diary" for every issue of The American Spectator - and often writes about Sandpoint. View his webpage for links to his essays at Spectator.org.
Assignment America:Sandpoint, ID
New York Times writes about Sandpoint in their Assignment America series. "Sandpoint, Idaho, hugging the edge of Lake Pend Oreille, is bucking a major demographic trend: In an era when many rural places are bleeding out, this one is holding its own."
Year-round destination ski resort
USA Today lists seven awesome ski resorts that offer year-round fun, and Schweitzer is one of them! Explore mountain bike trails, running trails, huckleberry picking, disc golf and horseback riding in the summer and of course skiing and snowboarding in the winter!
The 10 best lake towns in North America
USA Today names Sandpoint as one of the 10 best lake towns in North America, saying "You'll need an afternoon nap in a lakeside hammock after joining in a beach volleyball game or heading out on the water for paddling, sailing, Jet Skiing or wakeboarding." We all know that to be true!
One of 24 'coolest towns'
Matador Network names Sandpoint as one of the nation's coolest towns, saying we have "almost too many" scenic byways and mountain ranges for one town. That's how we like it!
Schweitzer big on powder, light on parties
Seattle Times writer reviews Schweitzer Mountain Resort: "On a midweek, balmy spring day with no lift lines and still decent snow, I swooped down the empty slopes and paused to revel in the views. It was a taste of skier heaven." See the full story, "Schweitzer ski resort: Big on powder, light on parties."
Setting is 'second to none'
Writer extols the many virtues of our region in Travel Destination: Scenic Sandpoint in The Columbus Dispatch on June 22, 2014. "The forte of the town, whose oldest buildings date only to the early 20th century, lies not in its architecture but in its natural beauty."
Picture-Perfect Mountain Town
Sandpoint was rated as one of "10 Picture-Perfect Mountain Towns" by USA Today on Nov. 28, 2013. "... This little township is a vibrant, happening haven in the wilds of northern Idaho."
Idaho's Hippest Mountain Town
Sandpoint's a ski town that's also "urbane and cultured" says a November 2013 story, "Idaho's Hippest Mountain Town" in Men's Journal. "As tempted as you'll be to linger in town, the majestic Selkirk Mountains ... exert a gravitational pull."

Sandpoint's an American eCity
Seems there are both brains and beauty around here: Sandpoint was named the 2013 Idaho eCity, an award by Google to recognize the strongest online business community in each state.

We've got 'famed tree skiing'
Sandpoint ranks as one of the "Top 10 Emerging Ski Towns" according to National Geographic Adventure ... "for those seeking the famed tree skiing of the Selkirks without the trip to Canada."

Schweitzer one of '10 Best Mountains You've Never Skied'
Ski Magazine touts Schweitzer as one of the '10 Best Mountains You've Never Skied' in its November 2012 issue. Tons of snow, awesome terrain, no crowds and cold beer rate northern Idaho ski resort on enviable list.
Sandpoint a lakeside destination
The Missoulian highlights Sandpoint as a lakeside destination in light of Rand McNally's 'Best of the Road' Most Beautiful Small Town award bestowed on our little mountain-and-lake berg, in a July 24, 2012, feature story.
Sandpoint a 'prettiest winter town'
Travel & Leisure magazine ranks Sandpoint among the nation's dozen "prettiest winter towns" in a March 2, 2012, feature.
Schweitzer an 'underrated' resort
CNN/Travel in a Feb. 24, 2012, feature lists Schweitzer Mountain Resort as one of 7 Underrated Ski Resorts, noting that it's unlikely you'll wait more than five minutes in the lift line.
A 'Best Old House Town'
Our town's many vintage residential homes caught the eye of This Old House, which in February 2012 named Sandpoint a "Best Old House Neighborhood 2012." Read about it at This Old House.
'No. 1 Ski Town in USA'
That's what Rand McNally called Sandpoint when it named the country's "Top Seven Ski Towns" in a January 17, 2012, roundup of the best mountain towns. Sandpoint won the top rating over the likes of Lake Tahoe, Park City, Mammoth and Jackson.
'Most Beautiful Town in USA'
So say USA Today and Rand McNally, which sent traveling teams to towns around the nation to determine the five best small towns in America. Sandpoint grabbed "Most Beautiful Town" honors from among an initial 600+ nominees. Read the CdA Press article.
We're a railroading attraction
Sandpoint's famous as "The Funnel" for railroads in the northern tier states, as USA Today writes in its Aug. 4, 2010, story "Idaho town draws railfans from around world."
Who says you can't have it all?
Sandpoint's a good destination for second home buyers, says USA Today in its April 16, 2010, story, "Having it all in Sandpoint."
Leading the transition movement
New York Times writes in-depth article on the Sandpoint Transition Initiative in its story "The End is Near! (Yay!)" (registration required) published in April 2009.
We're a 'market to watch'
Mountain Living Magazine says Sandpoint is one of 5 "mountain markets to watch." Click to see its September 2008 market appraisal, What Market Slump? (pdf format)
An 'idyllic adventure haven'
National Geographic Adventure Magazine touts the local character of "quiet Sandpoint," while newcomers rave about the town's strong sense of community. Click to read the August 2008 story Idaho's Last Stand.
A top-15 travel destination
"I was smitten with this lakefront town from the moment I saw it," says USA Today travel writer Laura Bly in naming Sandpoint a top U.S. destination. Read the entire May 25, 2007, story: Summer Vacations: 15 unforgettable trips.
We've got the goods in fall
The New York Times features Sandpoint and Lake Pend Oreille in a guide for "leaf lovers" published Oct. 6, 2006. Click to read the full story: Fall Foliage; Bright Leaves, Big Country.
Click for more National Press


Our Hot Issues section is currently devoted to COVID-19 coronavirus resources. Current information, announcements and links to local resources for Sandpoint-area efforts to contain the spread of the infectious coronavirus. Click to the COVID-19 coronavirus page.