Current news from local and regional media, including the Sandpoint Reader, Spokesman-Review and the Sandpoint Online Newsroom

January 16
City unveils parks of the future
Master plan includes City Beach
Woman pleads not guilty in killing
Carpenter faces trial starting June 9
Quest deliveries soften in 2019
3 fewer Kodiaks than prior year

January 15
Gun ban lawsuit cost questioned
County lawyer responds to comments
Submerged train may be out by February
Hazardous material no longer an issue
Ybarra not sold on sales tax plan
Superintendent: Sustainability is key

January 14
Senator pitches 1% sales tax increase
Rice wants to cut property tax burden
Wolves reintroduced 25 years ago
Management still being debated
Spokane seeks solutions for renters
Ordinances eyed amid soaring prices

January 9
Dist. 1 lawmakers set priorities
2020 Legislature now in session
Tamarack emerges from bankruptcy
Court approves plan to pay debts
Avalanche victims from Spokane
Search continues for another skier

January 8
Two skiers killed at Silver Mountain
Avalanche happened on inbound runs
Strong storm moving into region
Expect difficult travel conditions
Daher sees expansion potential
Wants to first 'understand' Sandpoint

January 7
4,000 Idaho troops to be deployed
Comes as global military tensions rise
Ed funding tops governor's budget
Little braces for economic slowdown
Snow showers forecast all week

January 6
2020 Legislature to tackle big topics
Includes taxes and ballot initiatives
Idaho Legislature begins session
Following derailment into river

January 2
Train derails in Kootenai River
Crew rescued; engine leaking fuel
Schweitzer opens new chairlift
Cedar Park Express now running
Idaho was top moving destination
Inbound migration hits 67 percent

December 31
Week's topic is jobs, economy
County's oldest brick building
Medicaid signups lower than expected
Idaho coverage begins on January 1

December 30
Boise's growth is #1 story
Idaho agencies plan for budget cuts
Little calls them a 'spending reset'
Despite nationwide tips

December 23
Located in Pine Street Woods
Idaho's first flu deaths of season
Two elderly North Idaho women
Spokane's Mountain Gear closing
Retailer cites online competition

December 20
Property tax relief tops GOP list
Legislators also eye redistricting
Idaho's dark sky faces threats
Advocate cites Boise's growth
Made of natural rubber and cork

December 19
City OKs airport land use policy
Overlay comprised of three zones
Community rallies to aid family
Sagle lineman died while working
CdA eagle numbers drop unexpectedly
Could be related to kokanee spawning

December 18
Meet Schweitzer's dog-in-training
Murphy learning avalanche rescue
Uninsured drivers law begins Jan. 1
Allows registration to be suspended
Idaho school experiment goes viral
Shows importance of washing hands

December 17
Winter storm arriving this week
Heavy mountain snow expected
Idaho far from K-12 literacy goals
State invested $26m this year
An ode to firewood gathering

December 16
USA Today ranks N. America
New leader for Idaho Democrats
Rubel takes over for Erpelding
Mann: 'La Nada' in the forecast

December 12
Festival pass sales 'on track'
Annual meeting addresses issues
Insurance enrollment ends Dec. 16
Customer support hours extended
Boise is top housing market in 2020
Realtor.com ranks Spokane at 15th

December 11
Groups cheer decision on P.O. zoning
County declines to rezone land, for now
Tamarack expands partner network
Offer installation of plane winglets
Simpson: 'Madness should end'

December 10
Damage at popular Highland Flats
Shasta Groene's father dies of cancer
Sons were killed in '05 by Duncan
POC commissioners reject zoning change
Would have paved the way for smelter

December 9
City sends development back to P&Z
Request that complex be two stories
County receives grant for PulsePoint
App alerts CPR-certified civilians
Snowpack 'half or less' of usual
NWS: We have a long way to go

December 5
Baranski takes helm at nonprofit
Located at corner of Fourth, Oak
Idaho least-regulated state in U.S.
Passes South Dakota for top spot

December 4
McDermott to serve up to 25 years
Shot man to death earlier this year
Idaho House minority leader resigns
Erpelding taking job with chamber
Spirit Lake man, daughter died

December 3
Hearing postponed in gun ban suit
Conference rescheduled for Jan. 28
Dish to stay open through winter
Restaurant located in Dover Bay
SHS seniors present their projects
Correlate with Connections classes

December 2
County works through RV changes
Allows park expansion into areas
Avista bills in Idaho to fall 1%
PUC approves rate settlement
Local-option tax plans resurface
Idaho lawmakers appear hesitant

November 26
Mitale takes lead in fishing derby
Hooks 19.44-pound rainbow trout
Strong winds blowing into region
Gusts up to 60 mph Wednesday
Trans inmate prepped for surgery
As litigation continues in Idaho case

November 25
Pedestrian dies in Vay Road collision
Welke, 28, hit by driver while walking
Status conference set for gun suit
As legal expenses continue to grow
BuzzFeed reports on local fray

November 21
Solar Roadways unveils new panels
First model to be commercially sold
Plea talks underway in battery case
Haskins accused of attacking teen
SHS club honors founder Bruhjell
Peace Pole to be moved outside

November 20
FCC funds to assist rural broadband
Intermax to receive $1.3m for county
Lott seeks reduced prison sentence
Serving 25-year term for killing wife
Supersonic flight corridor proposed
Seeks testing in Inland NW airspace

November 19
Draft code proposed for city sidewalks
Funding remains the primary issue
Lawmakers seek property tax relief
'Citizens being priced out of homes'
Frazee convicted in Berreth murder
Victim's mother: It was 'horrible death'

November 18
Victim was on way to Veterans Dinner
Wife seriously injured in Hwy. 2 crash
One charge dismissed in murder trial
McDermott faces sentencing Dec. 3
Notes from a Sandpoint startup
The opportunity in disruption

November 14
No 2019 federal funds for underpass
But organizers will plan another attempt
Southside earns STEAM certification
School just one of five in state of Idaho
Reclaim Idaho collecting signatures
Education funding initiative launches
Dirt & Denim. Holly and Mr. Denim write on gardening, DIY, and life in general.

Hike North Idaho. Love to read about, and share, stories of hiking in North Idaho? Then this adventure blog's for you!

Slight Detour. Sandpoint native and former SHS English teacher Marianne Love writes daily about life around here.

Sparkling Vintage Life. Jennifer Lamont Leo on preserving the past, and "grace notes" for 21st century life.
Brian's Bike Buzz. He rides bikes, dreams about bikes, and blogs about biking in Sandpoint and afield.

I Love. I Live. I Ride. Sandpoint's Danielle lives on a 5th generation family ranch, but still has time to blog!

Keokee Blog. Company highlights, SEO, social media and marketing tips, Wordpress tutorials and resources.

Mountain Architect. John Hendricks blogs on projects, trends and more.

As The Lake Churns. About Priest Lake, the land, people and happenings.

Writing North Idaho. A web retreat for writers in the North Idaho Panhandle.



Get an eyeful of Sandpoint at this ongoing photo diary of our area. If you're a shutterbug, enter your own shots for fame and prizes. Click to see the digital album.



If you like Sandpoint, you'll love Sandpoint Magazine. This color glossy magazine has been published twice a year since 1990. Read the current issue and check the Sandpoint Magazine archive – more than 500 stories online.


Ben Stein: The American Spectator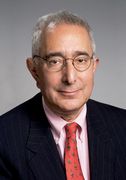 Ben Stein is a writer, actor, economist and lawyer who lives in Beverly Hills, Calif., and Sandpoint. He writes "Ben Stein's Diary" for every issue of The American Spectator - and often writes about Sandpoint. View his webpage for links to his essays at Spectator.org.
Assignment America:Sandpoint, ID
New York Times writes about Sandpoint in their Assignment America series. "Sandpoint, Idaho, hugging the edge of Lake Pend Oreille, is bucking a major demographic trend: In an era when many rural places are bleeding out, this one is holding its own."
Year-round destination ski resort
USA Today lists seven awesome ski resorts that offer year-round fun, and Schweitzer is one of them! Explore mountain bike trails, running trails, huckleberry picking, disc golf and horseback riding in the summer and of course skiing and snowboarding in the winter!
The 10 best lake towns in North America
USA Today names Sandpoint as one of the 10 best lake towns in North America, saying "You'll need an afternoon nap in a lakeside hammock after joining in a beach volleyball game or heading out on the water for paddling, sailing, Jet Skiing or wakeboarding." We all know that to be true!
One of 24 'coolest towns'
Matador Network names Sandpoint as one of the nation's coolest towns, saying we have "almost too many" scenic byways and mountain ranges for one town. That's how we like it!
Schweitzer big on powder, light on parties
Seattle Times writer reviews Schweitzer Mountain Resort: "On a midweek, balmy spring day with no lift lines and still decent snow, I swooped down the empty slopes and paused to revel in the views. It was a taste of skier heaven." See the full story, "Schweitzer ski resort: Big on powder, light on parties."
Setting is 'second to none'
Writer extols the many virtues of our region in Travel Destination: Scenic Sandpoint in The Columbus Dispatch on June 22, 2014. "The forte of the town, whose oldest buildings date only to the early 20th century, lies not in its architecture but in its natural beauty."
Picture-Perfect Mountain Town
Sandpoint was rated as one of "10 Picture-Perfect Mountain Towns" by USA Today on Nov. 28, 2013. "... This little township is a vibrant, happening haven in the wilds of northern Idaho."
Idaho's Hippest Mountain Town
Sandpoint's a ski town that's also "urbane and cultured" says a November 2013 story, "Idaho's Hippest Mountain Town" in Men's Journal. "As tempted as you'll be to linger in town, the majestic Selkirk Mountains ... exert a gravitational pull."

Sandpoint's an American eCity
Seems there are both brains and beauty around here: Sandpoint was named the 2013 Idaho eCity, an award by Google to recognize the strongest online business community in each state.

We've got 'famed tree skiing'
Sandpoint ranks as one of the "Top 10 Emerging Ski Towns" according to National Geographic Adventure ... "for those seeking the famed tree skiing of the Selkirks without the trip to Canada."

Schweitzer one of '10 Best Mountains You've Never Skied'
Ski Magazine touts Schweitzer as one of the '10 Best Mountains You've Never Skied' in its November 2012 issue. Tons of snow, awesome terrain, no crowds and cold beer rate northern Idaho ski resort on enviable list.
Sandpoint a lakeside destination
The Missoulian highlights Sandpoint as a lakeside destination in light of Rand McNally's 'Best of the Road' Most Beautiful Small Town award bestowed on our little mountain-and-lake berg, in a July 24, 2012, feature story.
Sandpoint a 'prettiest winter town'
Travel & Leisure magazine ranks Sandpoint among the nation's dozen "prettiest winter towns" in a March 2, 2012, feature.
Schweitzer an 'underrated' resort
CNN/Travel in a Feb. 24, 2012, feature lists Schweitzer Mountain Resort as one of 7 Underrated Ski Resorts, noting that it's unlikely you'll wait more than five minutes in the lift line.
A 'Best Old House Town'
Our town's many vintage residential homes caught the eye of This Old House, which in February 2012 named Sandpoint a "Best Old House Neighborhood 2012." Read about it at This Old House.
'No. 1 Ski Town in USA'
That's what Rand McNally called Sandpoint when it named the country's "Top Seven Ski Towns" in a January 17, 2012, roundup of the best mountain towns. Sandpoint won the top rating over the likes of Lake Tahoe, Park City, Mammoth and Jackson.
'Most Beautiful Town in USA'
So say USA Today and Rand McNally, which sent traveling teams to towns around the nation to determine the five best small towns in America. Sandpoint grabbed "Most Beautiful Town" honors from among an initial 600+ nominees. Read the CdA Press article.
We're a railroading attraction
Sandpoint's famous as "The Funnel" for railroads in the northern tier states, as USA Today writes in its Aug. 4, 2010, story "Idaho town draws railfans from around world."
Who says you can't have it all?
Sandpoint's a good destination for second home buyers, says USA Today in its April 16, 2010, story, "Having it all in Sandpoint."
Leading the transition movement
New York Times writes in-depth article on the Sandpoint Transition Initiative in its story "The End is Near! (Yay!)" (registration required) published in April 2009.
We're a 'market to watch'
Mountain Living Magazine says Sandpoint is one of 5 "mountain markets to watch." Click to see its September 2008 market appraisal, What Market Slump? (pdf format)
An 'idyllic adventure haven'
National Geographic Adventure Magazine touts the local character of "quiet Sandpoint," while newcomers rave about the town's strong sense of community. Click to read the August 2008 story Idaho's Last Stand.
A top-15 travel destination
"I was smitten with this lakefront town from the moment I saw it," says USA Today travel writer Laura Bly in naming Sandpoint a top U.S. destination. Read the entire May 25, 2007, story: Summer Vacations: 15 unforgettable trips.
We've got the goods in fall
The New York Times features Sandpoint and Lake Pend Oreille in a guide for "leaf lovers" published Oct. 6, 2006. Click to read the full story: Fall Foliage; Bright Leaves, Big Country.
Click for more National Press


Be an informed voter. The Election Central page provides a voter's handbook for upcoming elections, with links to information about the candidates and issues voters will see on the ballot come election day.


Sand Creek Byway

Despite years of controversy and legal action against the proposed Highway 95 bypass around Sandpoint, the Sand Creek Byway construction commenced in 2008 and was finished and opened to the public July 27, 2012.
Resource links:
• ITD Sand Creek Bypass – Weekly updates
• Aerial Photos – Photographer Jerry Luther captures monthly snapshots of progress on the Sand Creek Bypass; photos are posted on CallJerry.biz/SandCreek