Current news from local and regional media, including the Sandpoint Reader, Spokesman-Review and the Sandpoint Online Newsroom

January 17
'Add the Words' protestors at Capitol
Seek anti-discrimination protections
Entrepreneur lists home for $14.3m
See photos of Smith's lakefront estate
F&G director retires after 40 years
Virgil Moore leaves wildlife legacy

January 16
Quest expects Kodiak output surge
Company launched Series II in 2018
Idaho Airbnb hosts earned $37m in '18
Bonner County in top 10 with $1.8m
Idaho faces court reporter shortage
JFAC hears request for salary boost

January 15
House fire appears to be accidental
Investigation into cause continues
Prosecutor: Death 'justifiable homicide'
Woman killed man near Spirit Lake
Fulcher divorced prior to election
Congressman kept quiet on matter

January 14
Memorial site set up in Farmin Park
Honors toddler killed in house fire
Coast Guard seeks bridge comments
Regarding navigation of BNSF plans
County to hold meetings on EMS
Board considers shift to nonprofit

January 10
Berreth family's pastor speaks out
Says church is helping parents cope
CBD industry propelled by hemp
Sandpoint's Global CBD growing
Big Carbon Fix examines climate
Event features highly cited scientist
Corrections appeals inmate's surgery
Court ordered gender reassignment

January 9
Idaho employees may see pay raises
Little seeks 3% merit-based increase
Swine flu cases in Idaho, U.S. on rise
Health officials: Most caused by H1N1
First bill introduced in Legislature
Addresses SW Idaho water battle

January 8
Gov. Little: Education 'top priority'
Budget raises starting teacher pay
Ex-blood bank leader files complaint
Says she was fired for opposing deal
Idaho Forest Group exemption OK'd
Spending $20m at Lewiston plant

January 7
Woman killed in Sagle accident
Pulled in front of semi on Highway 95
Sandpoint man dies in Dover crash
Darling hit tree on Syringa Heights
STCU building new Ponderay branch
At Highway 95 and Kootenai Cutoff

January 3
City developing master plan for parks
Consultant to be selected this year
Idaho inauguration celebrations set
Ceremony, ball held at Statehouse
Nurse from Idaho investigated in case
Sources cite link to Berreth's phone

January 2
North Idahoans report racist letters
Address linked to Northwest Front
Biology teacher's trial set to begin
Accused of feeding puppy to turtle
Lawsuit could affect abortion access
Legal challenge to Idaho law filed

December 31
2018 snapshot: Year's big stories
Robocalls, smelter, bridge, more
'Leopards of Kootenai' rebound
Numbers rise from 50 to 50,000
Idaho state pay still lags market
But total compensation stabilizes

December 28
Crews busy with water main breaks
City has two incidents in December
Sagle man is renowned violin maker
Soltis' craftsmanship lauded worldwide
F&G violations mostly misdemeanors
Multiple hunters received fines this fall

December 20
County to change ballot procedures
Follows snafu on uncounted votes
Columnist grateful for Keough
Death spotlights mental health woes
Officials: Idaho needs more facilities

December 19
Former autism therapist, 50, jailed
Naples resident charged with fraud
U.S., Idaho sign restoration pact
Aims to protect national forests
The grand chariot in the sky

December 18
Drama student lands perfect score
SHS's Etzwiler competes at state
Players, fans hyped for Potato Bowl
Idaho hosts BYU-Western Michigan
Port of Lewiston works to diversify
Building a small rail-loading facility

December 17
County temporarily closing dump
Cites 'safety issues' at 11 Mile
EPA likely OKs Kalispel tribe plan
Protects air space over reservation
Panhandle Area Council aids efforts
Helps start-ups, cities, counties, more

December 13
Grizzly activity in Cabinets studied
Agencies expand education efforts
Gov.-elect Little names budget chief
Adams oversaw Board of Pharmacy
Suicide, QBs, and the Hilinski family
N.Y. Times examines WSU story

December 12
SHS preps for accreditation visit
View Cedar Post story on YouTube»
Slight increase in housing stipend OK'd
Idaho governor to receive $4,551/mo.
Woodward: 'It's a difficult decision'

December 11
Sandpoint mom 'won't quit looking'
Daughter disappeared in Colorado
Sandpoint has new snow hotline
Residents can message city team
November tax revenue falls short
Idaho collects $16m below forecast
Idaho dog ownership tops in U.S.
58% of households have pet dog

December 10
Storms to continue throughout week
Heavy snow expected in mountains
Solar project shut down until spring
Company to replace existing panels
Anglers say economic damage done
Celebrate revival of steelhead season

December 6
Regulators turn down Avista sale
Say it's not in customers' interests
Interviewed at Idaho conference
Idaho woman sentenced in fatal fire
Used cooking device to warm up car

December 5
Litehouse triples Utah facility
Expansion fueled by growth
Jade's story: Defying the odds
Sandpoint boy was shot in head
Protest set for steelhead closure
Outfitters, guides, anglers unite

December 4
Kombucha store opens in Sandpoint
Upside owners tout drink's benefits
Idaho Supreme Court to hear case
Medicaid expansion challenged
Idaho Rivers United pulls out of suit
Director surprised by steelhead closure

December 3
Rallies, rafting, a gun scare ...
Bush's many visits to Idaho
School levy funding hits record high
Idaho districts to collect over $200m
Proposition 2 faces court challenge
Freedom Foundation chair files suit
Spokane astronaut McClain blasts off
Headed to International Space Station

November 29
North Idaho's Christmas cheer saga
Jury sides with Hayden homeowner
Idaho river permit season opening
Who's longing for summer voyage?
Spill creates mess for Coleman Oil
Expected to pay over $1m in fines

November 28
High-speed chase leads to arrest
Ordeal started in Bonner County
Two Bear Air celebrates five years
Rescues include Inland Northwest
Colville wilderness plan thwarted
Aimed to quadruple protected area

November 27
Sagle neighbors upset over proposal
Asphalt plant raises health concerns
Athol armed guard is a first in Idaho
Lakeland School District utilizes levy
Ivanka Trump, Tim Cook visit Idaho
Focus on STEM education in Wilder

November 26
Two former rail conductors sue BNSF
Claim they were exposed to materials
Head Start begins new diaper bank
50 diapers per month aids families
On the water with LPO mailboat
Jones makes wintertime deliveries
Idaho student loan complaints pile up
Audit looks into practices at Navient

November 20
Tom Sherry's 2018 winter forecast
56" for Sandpoint (70" is normal)
Worker killed in SW Idaho explosion
Three injured at hazardous waste site
Gov. Otter grants his fifth pardon
Man convicted of rape at age 18
As The Lake Churns. About Priest Lake, the land, people and happenings.

Brian's Bike Buzz. He rides bikes, dreams about bikes, and blogs about biking in Sandpoint and afield.

Hike North Idaho. Love to read about, and share, stories of hiking in North Idaho? Then this adventure blog's for you!



Get an eyeful of Sandpoint at this ongoing photo diary of our area. If you're a shutterbug, enter your own shots for fame and prizes. Click to see the digital album.



If you like Sandpoint, you'll love Sandpoint Magazine. This color glossy magazine has been published twice a year since 1990. Read the current issue and check the Sandpoint Magazine archive – more than 500 stories online.


Ben Stein: The American Spectator
Ben Stein is a writer, actor, economist and lawyer who lives in Beverly Hills, Calif., and Sandpoint. He writes "Ben Stein's Diary" for every issue of The American Spectator - and often writes about Sandpoint! Check out his webpage for links to his essays.

Ben Stein: The American Spectator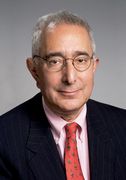 Ben Stein is a writer, actor, economist and lawyer who lives in Beverly Hills, Calif., and Sandpoint. He writes "Ben Stein's Diary" for every issue of The American Spectator - and often writes about Sandpoint. View his webpage for links to his essays at Spectator.org; here's a sample of Sandpoint mentions in his essays:
- Sandpoint When It Shimmers, 7.8.14
- Goodbye to Sandpoint, 9.18.12
- Far Away From the Panic, 8.10.11
One of 24 'coolest towns'
Matador Network names Sandpoint as one of the nation's coolest towns, saying we have "almost too many" scenic byways and mountain ranges for one town. That's how we like it!
Schweitzer big on powder, light on parties
Seattle Times writer reviews Schweitzer Mountain Resort in a story picked up by the Idaho Statesman Nov. 24, 2014: "On a midweek, balmy spring day with no lift lines and still decent snow, I swooped down the empty slopes and paused to revel in the views. It was a taste of skier heaven." See the full story, "Schweitzer ski resort: Big on powder, light on parties."
Setting is 'second to none'
Writer extols the many virtues of our region in Travel Destination: Scenic Sandpoint in The Columbus Dispatch on June 22, 2014. "The forte of the town, whose oldest buildings date only to the early 20th century, lies not in its architecture but in its natural beauty."
Picture-Perfect Mountain Town
Sandpoint was rated as one of "10 Picture-Perfect Mountain Towns" by USA Today on Nov. 28, 2013. "... This little township is a vibrant, happening haven in the wilds of northern Idaho."
Idaho's Hippest Mountain Town
Sandpoint's a ski town that's also "urbane and cultured" says a November 2013 story, "Idaho's Hippest Mountain Town" in Men's Journal. "As tempted as you'll be to linger in town, the majestic Selkirk Mountains ... exert a gravitational pull."

Sandpoint's an American eCity
Seems there are both brains and beauty around here: Sandpoint was named the 2013 Idaho eCity, an award by Google to recognize the strongest online business community in each state.

We've got 'famed tree skiing'
Sandpoint ranks as one of the "Top 10 Emerging Ski Towns" according to National Geographic Adventure ... "for those seeking the famed tree skiing of the Selkirks without the trip to Canada."

Schweitzer one of '10 Best Mountains You've Never Skied'
Ski Magazine touts Schweitzer as one of the '10 Best Mountains You've Never Skied' in its November 2012 issue. Tons of snow, awesome terrain, no crowds and cold beer rate northern Idaho ski resort on enviable list.
Sandpoint a lakeside destination
The Missoulian highlights Sandpoint as a lakeside destination in light of Rand McNally's 'Best of the Road' Most Beautiful Small Town award bestowed on our little mountain-and-lake berg, in a July 24, 2012, feature story.
Sandpoint a 'prettiest winter town'
Travel & Leisure magazine ranks Sandpoint among the nation's dozen "prettiest winter towns" in a March 2, 2012, feature.
Schweitzer an 'underrated' resort
CNN/Travel in a Feb. 24, 2012, feature lists Schweitzer Mountain Resort as one of 7 Underrated Ski Resorts, noting that it's unlikely you'll wait more than five minutes in the lift line.
A 'Best Old House Town'
Our town's many vintage residential homes caught the eye of This Old House, which in February 2012 named Sandpoint a "Best Old House Neighborhood 2012." Read about it at This Old House.
'No. 1 Ski Town in USA'
That's what Rand McNally called Sandpoint when it named the country's "Top Seven Ski Towns" in a January 17, 2012, roundup of the best mountain towns. Sandpoint won the top rating over the likes of Lake Tahoe, Park City, Mammoth and Jackson. Go read the Rand McNally story.
'Most Beautiful Town in USA'
So say USA Today and Rand McNally, which sent traveling teams to towns around the nation to determine the five best small towns in America. Sandpoint grabbed "Most Beautiful Town" honors from among an initial 600+ nominees. Read the Best of the Road page.
Under the radar ski town
Sandpoint's small-town charm and great skiing win it accolades as "most under the radar ski town" in Sunset Magazine's "Top 10 Best Ski Destinations in the West."
We're a railroading attraction
Sandpoint's famous as "The Funnel" for railroads in the northern tier states, as USA Today writes in its Aug. 4, 2010, story "Idaho town draws railfans from around world."
Who says you can't have it all?
Sandpoint's a good destination for second home buyers, says USA Today in its April 16, 2010, story, "Having it all in Sandpoint."
Leading the transition movement
New York Times writes in-depth article on the Sandpoint Transition Initiative in its story "The End is Near! (Yay!)" (registration required) published in April 2009.
We're a 'market to watch'
Mountain Living Magazine says Sandpoint is one of 5 "mountain markets to watch." Click to see its September 2008 market appraisal, What Market Slump? (pdf format)
An 'idyllic adventure haven'
National Geographic Adventure Magazine touts the local character of "quiet Sandpoint," while newcomers rave about the town's strong sense of community. Click to read the August 2008 story Idaho's Last Stand.
A top-15 travel destination
"I was smitten with this lakefront town from the moment I saw it," says USA Today travel writer Laura Bly in naming Sandpoint a top U.S. destination. Read the entire May 25, 2007, story: Summer Vacations: 15 unforgettable trips.
We've got the goods in fall
The New York Times features Sandpoint and Lake Pend Oreille in a guide for "leaf lovers" published Oct. 6, 2006. Click to read the full story: Fall Foliage; Bright Leaves, Big Country.
Click for more National Press


Be an informed voter. The Election Central page provides a voter's handbook for upcoming elections, with links to information about the candidates and issues voters will see on the ballot come election day.


Sand Creek Byway

Despite years of controversy and legal action against the proposed Highway 95 bypass around Sandpoint, the Sand Creek Byway construction commenced in 2008 and was finished and opened to the public July 27, 2012.
Resource links:
• ITD Sand Creek Bypass – Weekly updates
• Aerial Photos – Photographer Jerry Luther captures monthly snapshots of progress on the Sand Creek Bypass; photos are posted on CallJerry.biz/SandCreek