Current news from local and regional media, including the Sandpoint Reader, Spokesman-Review and the Sandpoint Online Newsroom

January 14
Vaccine dates for 65+ moved up
As Idaho ramps up distribution
Flooding again hits trailer park
Resident urges action on issue
County P&Z OKs mining overhaul
Expands asphalt plant operations

January 13
Two die in Inland NW windstorm
Widespread damage, power outages
Bill aims to curb governor powers
Would end emergency declaration
NW lawmakers split on resolution
Follow party lines for impeachment

January 12
Gov. Little seeks biggest ever tax cut
Addresses surplus in State of State
Previewing legislative session
Listen: Boise State Public Radio»
Internet provider blocks site access
Protests anti-Trump 'censorship'
Idaho tops inbound migration list
United: Most moving for retirement

January 11
21-lot subdivision moves forward
City council OKs preliminary plans
Schweitzer cancels MLK night skiing
Cites noncompliance with Covid rules
Charges stack up against builder
Story charged with theft, fraud

January 6
Skier causes Blue Mtn. avalanche
IPAC warning for slide-prone areas
Little outlines vaccination progress
1st group should be done this month
Idaho is top moving destination
For the second year in a row ...

January 5
PHD to host vaccination clinics
Assists frontline health workers
LPO level could rise this week
Flexible winter operations begin
Kaniksu Health to build facility
Located east of Super 1 Foods

December 28
Witness provides new details
Memorial Field tax ends in '21
About $6.7m has been collected
Tour of Trees raises over $200,000
Kinderhaven exceeds funding goal

December 22
PHD to get 4,000 Moderna doses
Arriving this week in North Idaho
Woman dies in Highway 95 crash
SUV overturns south of Eastport
To install new engine on vessel

December 21
SHS surpasses state's SAT average
Mire: Board has prioritized test prep
Council hears proposal for carousel
For incorporation into city parks plan
Idaho resort towns see sales surges
Buyers seek second-home refuges

December 17
Festival's 2021 season taking shape
Selling passes, planning to hire staff
YMCA receives $10 million gift
From philanthropist Mackenzie Scott
LPOSD carries on amid pandemic
75 total virus cases for school year

December 16
BCSO investigates local homicide
Body found in Upper Pack area
PHD: Virus positivity rate 24%
Second-highest in state of Idaho
Plans to build new sawmill

December 15
Doctor receives Idaho's first vaccine
First doses going to health workers
Pietsch authors second history book
Features Hope, E. Hope, Clark Fork
'Santa Sacks' delivered in Ponderay
Program brings gifts to kids, elderly

December 14
Idaho preps for vaccine distribution
Will receive 13,650 doses initially
State also sees deadliest week
Virus delays manslaughter trial
McCormick charged in fatal crash

December 9
Little: Vaccines could start in a week
Health care workers are in first tier
Spokane ranked 7th 'Most Gloomy' city
Move.org: Averages 191 cloudy days
Anti-maskers swarm official's home
As Idaho health board held meeting

December 8
Panhandle readies for vaccine doses
Receiving 1,950 in next few weeks
Bird causes Sunday power outage
Affected 7,500 Avista customers
Washington restrictions extended
Inslee pushes them out to Jan. 4

December 7
BGH aims to dispel Covid myths
Share info on beds, funding, more
Idaho health facilities overwhelmed
On the brink of rationing health care
Dixon, Scott assigned to committees
Announced by Republican Caucus

December 1
Not possible until budget discussions
LPOSD driver who contracted virus dies
Albertson: Had underlying conditions
Idaho ICU admissions hit record high
As state adds 1,200 new cases Monday
650,000 Californians left in 2019
And Idaho tops U.S. in net migration

November 30
Resolution put on county agenda
Victorino crashed motorcycle
Qualls is finalist for Oregon job
Led Sandpoint planning since '15

November 23
'Staffing is really at a crisis level'
Idaho nursing homes face struggle
SHS turns to livestreaming games
Viewers can tune in, watch sports
N. Idaho schools do as they please
Despite our area's mask mandate

November 19
Clears path for rebuilding hotel
Annual Tree Lighting is canceled
Due to area's rise in Covid cases
Schweitzer opens to passholders
Season "sneak peek" Nov. 21-22

November 18
BGH collects record Covid tests
Remains near capacity with patients
County reduces staffing for 2 weeks
As Covid cases surge in Panhandle
Local steamboat story to air on TV
Sunnyside Queen on Outdoor Idaho

November 17
Virus total now stands at 773
Arrests in Sandpoint native's death
Two teens charged in Texas murder
113 students given new snow boots
'Ray of sunshine' for Oldtown school

November 16
Idaho's 'red-hot' economy leading U.S.
Due to economic diversity, migration
Washington under new Covid restrictions
Inslee hopes Idaho gets 'more responsible'
Sawtooth cell tower plan advances
Would be in middle of iconic view

November 13
Idaho returns to modified Stage Two
Gatherings limited to 10 or less people
Woman accused of shooting Ramey
Amtrak trims Empire Builder service
Ridership dropped due to pandemic

November 12
Idaho surge overwhelming clinics
This week sees record-high cases
County outlines plowing protocol
Roads prioritized for maintenance
Why here and not Pennsylvania?

November 11
School board responds as cases rise
Adopts protocol if county goes 'red'
Little pledges to explain vaccine safety
Says 'there will be an all-out Idaho effort'
Major storm heading across Northwest
A foot of snow expected in Cascades

November 10
Four arrested in Newport-area death
Teen's remains discovered Oct. 4
MRL locomotives honor vets, workers
Operate between Billings and Sandpoint
Veterans Day celebrations altered
LPOSD staff, students get creative
Lake CdA angler lands 38-lb. pike
Wins tournament, sets club record

November 9
Kochava acquires database firm
Connects ad buyers and vendors
SKI Magazine lauds Idaho resorts
Schweitzer's 'Party in Panhandle'
Idaho keeps breaking virus records
Five consecutive days 1,000+ cases

November 6
Developer speaks to affordability
McDonnell cites past local projects
Chase suspect accused of theft
Allegedly went on crime spree
Panel asks governor for mandate

November 5
Subdivision gains preliminary OK
City agrees to defer traffic revisions
GOP incumbents win local races
Wheeler prevails over challenger
CdA holiday celebrations take hit
No fireworks, lights show this year

November 4
Pair take over Ponderay theater
Sandpoint Cinemas opens Friday
Sandpoint man enters Alford plea
Kluesner accused in child porn case
La Nina is looming large in NW
Will it bring a winter wallop?

November 3
Curtain draws on Bonner Cinemas
New owners plan to reopen theater
Harbor Freight to open Nov. 14
Sells tools, equipment in Ponderay
Weather blog: Active winter ahead
Impacts of upcoming La Nina eyed

November 2
Idaho on track for $530m surplus
Would be largest in state history
Details emerge in shooting case
Involves Bonners Ferry police chief
Idaho a top 'middle class' state
49.9% of Idahoans fit category

October 30
Cocolalla home destroyed by fire
No injuries; cause undetermined
Idaho AG filmed in protest video
McGeachin drives with gun, Bible
Cities mull following CdA's lead
Council approved mask mandate

October 29
Serves north, east of Sandpoint
Court sides with ex-Thorne worker
Unemployment benefits challenged
Restaurants sign up with DeliverEats
App was created by Sandpoint native

October 27
New RR over Bridge Street outlined
City Beach access to be maintained
Border Patrol makes $2m drug bust
Pair leaves bags, captured in Canada
Tamarack hits European milestone
First installation at London facility

October 26
Little limits indoor gatherings
Kinderhaven fundraiser altered
Tour of Trees replaces festival
Residents unfazed by FAA report

October 23
Crews prep for early winter storm
Snow to be followed by bitter cold
Sandpoint housing costs skyrocket
Due to demand, high lumber prices
Kootenai, Boundary in 'red' zone
PHD cites growth in Covid cases

COVID-19 coronavirus resources. Current information, announcements and links to local resources for Sandpoint-area efforts to contain the spread of the infectious coronavirus. Click to the COVID-19 coronavirus page.


Be an informed voter. The Election Central page provides a voter's handbook for upcoming elections, with links to information about the candidates and issues voters will see on the ballot come election day.


Dirt & Denim. Holly and Mr. Denim write on gardening, DIY, and life in general.

Hike North Idaho. Love to read about, and share, stories of hiking in North Idaho? Then this adventure blog's for you!

Slight Detour. Sandpoint native and former SHS English teacher Marianne Love writes daily about life around here.

Sparkling Vintage Life. Jennifer Lamont Leo on preserving the past, and "grace notes" for 21st century life.
Brian's Bike Buzz. He rides bikes, dreams about bikes, and blogs about biking in Sandpoint and afield.

I Love. I Live. I Ride. Sandpoint's Danielle lives on a 5th generation family ranch, but still has time to blog!

Keokee Blog. Company highlights, SEO, social media and marketing tips, Wordpress tutorials and resources.

Mountain Architect. John Hendricks blogs on projects, trends and more.

As The Lake Churns. About Priest Lake, the land, people and happenings.

Writing North Idaho. A web retreat for writers in the North Idaho Panhandle.



Get an eyeful of Sandpoint at this ongoing photo diary of our area. If you're a shutterbug, enter your own shots for fame and prizes. Click to see the digital album.



If you like Sandpoint, you'll love Sandpoint Magazine. This color glossy magazine has been published twice a year since 1990. Read the current issue and check the Sandpoint Magazine archive – more than 500 stories online.

Ben Stein: The American Spectator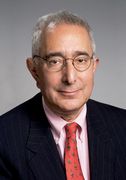 Ben Stein is a writer, actor, economist and lawyer who lives in Beverly Hills, Calif., and Sandpoint. He writes "Ben Stein's Diary" for every issue of The American Spectator - and often writes about Sandpoint. View his webpage for links to his essays at Spectator.org.
Assignment America:Sandpoint, ID
New York Times writes about Sandpoint in their Assignment America series. "Sandpoint, Idaho, hugging the edge of Lake Pend Oreille, is bucking a major demographic trend: In an era when many rural places are bleeding out, this one is holding its own."
Year-round destination ski resort
USA Today lists seven awesome ski resorts that offer year-round fun, and Schweitzer is one of them! Explore mountain bike trails, running trails, huckleberry picking, disc golf and horseback riding in the summer and of course skiing and snowboarding in the winter!
The 10 best lake towns in North America
USA Today names Sandpoint as one of the 10 best lake towns in North America, saying "You'll need an afternoon nap in a lakeside hammock after joining in a beach volleyball game or heading out on the water for paddling, sailing, Jet Skiing or wakeboarding." We all know that to be true!
One of 24 'coolest towns'
Matador Network names Sandpoint as one of the nation's coolest towns, saying we have "almost too many" scenic byways and mountain ranges for one town. That's how we like it!
Schweitzer big on powder, light on parties
Seattle Times writer reviews Schweitzer Mountain Resort: "On a midweek, balmy spring day with no lift lines and still decent snow, I swooped down the empty slopes and paused to revel in the views. It was a taste of skier heaven." See the full story, "Schweitzer ski resort: Big on powder, light on parties."
Setting is 'second to none'
Writer extols the many virtues of our region in Travel Destination: Scenic Sandpoint in The Columbus Dispatch on June 22, 2014. "The forte of the town, whose oldest buildings date only to the early 20th century, lies not in its architecture but in its natural beauty."
Picture-Perfect Mountain Town
Sandpoint was rated as one of "10 Picture-Perfect Mountain Towns" by USA Today on Nov. 28, 2013. "... This little township is a vibrant, happening haven in the wilds of northern Idaho."
Idaho's Hippest Mountain Town
Sandpoint's a ski town that's also "urbane and cultured" says a November 2013 story, "Idaho's Hippest Mountain Town" in Men's Journal. "As tempted as you'll be to linger in town, the majestic Selkirk Mountains ... exert a gravitational pull."

Sandpoint's an American eCity
Seems there are both brains and beauty around here: Sandpoint was named the 2013 Idaho eCity, an award by Google to recognize the strongest online business community in each state.

We've got 'famed tree skiing'
Sandpoint ranks as one of the "Top 10 Emerging Ski Towns" according to National Geographic Adventure ... "for those seeking the famed tree skiing of the Selkirks without the trip to Canada."

Schweitzer one of '10 Best Mountains You've Never Skied'
Ski Magazine touts Schweitzer as one of the '10 Best Mountains You've Never Skied' in its November 2012 issue. Tons of snow, awesome terrain, no crowds and cold beer rate northern Idaho ski resort on enviable list.
Sandpoint a lakeside destination
The Missoulian highlights Sandpoint as a lakeside destination in light of Rand McNally's 'Best of the Road' Most Beautiful Small Town award bestowed on our little mountain-and-lake berg, in a July 24, 2012, feature story.
Sandpoint a 'prettiest winter town'
Travel & Leisure magazine ranks Sandpoint among the nation's dozen "prettiest winter towns" in a March 2, 2012, feature.
Schweitzer an 'underrated' resort
CNN/Travel in a Feb. 24, 2012, feature lists Schweitzer Mountain Resort as one of 7 Underrated Ski Resorts, noting that it's unlikely you'll wait more than five minutes in the lift line.
A 'Best Old House Town'
Our town's many vintage residential homes caught the eye of This Old House, which in February 2012 named Sandpoint a "Best Old House Neighborhood 2012." Read about it at This Old House.
'No. 1 Ski Town in USA'
That's what Rand McNally called Sandpoint when it named the country's "Top Seven Ski Towns" in a January 17, 2012, roundup of the best mountain towns. Sandpoint won the top rating over the likes of Lake Tahoe, Park City, Mammoth and Jackson.
'Most Beautiful Town in USA'
So say USA Today and Rand McNally, which sent traveling teams to towns around the nation to determine the five best small towns in America. Sandpoint grabbed "Most Beautiful Town" honors from among an initial 600+ nominees. Read the CdA Press article.
We're a railroading attraction
Sandpoint's famous as "The Funnel" for railroads in the northern tier states, as USA Today writes in its Aug. 4, 2010, story "Idaho town draws railfans from around world."
Who says you can't have it all?
Sandpoint's a good destination for second home buyers, says USA Today in its April 16, 2010, story, "Having it all in Sandpoint."
Leading the transition movement
New York Times writes in-depth article on the Sandpoint Transition Initiative in its story "The End is Near! (Yay!)" (registration required) published in April 2009.
We're a 'market to watch'
Mountain Living Magazine says Sandpoint is one of 5 "mountain markets to watch." Click to see its September 2008 market appraisal, What Market Slump? (pdf format)
An 'idyllic adventure haven'
National Geographic Adventure Magazine touts the local character of "quiet Sandpoint," while newcomers rave about the town's strong sense of community. Click to read the August 2008 story Idaho's Last Stand.
A top-15 travel destination
"I was smitten with this lakefront town from the moment I saw it," says USA Today travel writer Laura Bly in naming Sandpoint a top U.S. destination. Read the entire May 25, 2007, story: Summer Vacations: 15 unforgettable trips.
We've got the goods in fall
The New York Times features Sandpoint and Lake Pend Oreille in a guide for "leaf lovers" published Oct. 6, 2006. Click to read the full story: Fall Foliage; Bright Leaves, Big Country.
Click for more National Press


Our Hot Issues section is currently devoted to COVID-19 coronavirus resources. Current information, announcements and links to local resources for Sandpoint-area efforts to contain the spread of the infectious coronavirus. Click to the COVID-19 coronavirus page.