Current news from local and regional media, including the Sandpoint Reader, Spokesman-Review and the Sandpoint Online Newsroom

May 23
Voters stay course in trustee races
Burgstahler fends off challenge
Contentious hearing in Newport
Amendment would rezone parcels
Idaho governor calls Garth Brooks
Prompts 2nd Boise concert date

May 21
TitleOne acquires Sandpoint Title
Williams will manage operations
Idaho unemployment drops to 2.8%
Fastest job growth in Idaho Falls
Pioneer Cemetery cleanup on tap
Effort aims to restore historic site

May 20
Man nabbed in missing person case
Accused of using woman's bank card
Agencies scrambling on reviews
Rules are set to expire by July 1
Crisis forcing reverse migration
California housing spurs moves

May 16
County aims to stimulate growth
14 boats intercepted in past month
Carrying invasive mussels into Idaho
Ed Board approves arena increase
UI project expected to cost $51m

May 15
North Idaho native on 'Alone' show
Jonas competes on History Channel
Keough on education task force
Will formulate five-year blueprint
Federal government to decide

May 14
PAS helps rescue Louisiana pit bull
Dog near brink of death finds family
91% moved from other states
Sandpoint kids who enjoy fishing
High schoolers share their reasons

May 13
Sports legend returning for fundraiser
May 22 event features Jerry Kramer
County appoints Solid Waste panel
6 members to assist in overall issues
Agencies race to authorize rules
Legislature failed to approve bill

May 9
PacWest smelter study put on hold
Company: Not due to market woes
4 businesses seek tax exemptions
County will hold public hearing
Happy campers at national parks
Hit the road for scenic, cheap vacations

May 8
Mother speaks out after son shot
Says he suffered from mental illness
Sandpoint mobilizes to clean up
Polishing up by May 15 deadline
Idaho court mulls one-punch case
Considers reducing man's sentence

May 7
Affects area ranger districts
April tax revenue beats forecast
But fiscal year still falling short
Bloomsday numbers continue to fall
Sees lowest participation since '84

May 6
General manager leases venue
Ybarra's failed plan cost $35k
Spent money on consultants
Risch: Growth is 'like dog catching car'
Hopes for more modest rate in future

May 2
Idaho controller site upgraded
Covers open-data transparency
U of I's gift of genetic diversity
Orchard, facility aid research
Legislature fails to sign rules bill
Leaves them in hands of governor

May 1
Isenberg sentenced to five years
Embezzled $580k from nonprofit
Panhandle Cone now has two shops
Opens in Moscow with new flavors
UI project gains $2 million pledge
Building new meat science center

April 30
Rep. Fulcher visits North Idaho
Shares experiences in Congress
Elope in Hope open for business
CdA's Jacob Maxwell on 'The Voice'
Makes it to show's top 24 singers

April 29
Gas prices top national average
Current price in Idaho is $3.02
Little: 'I'm part of the process'
Governor backs signature route
Superintendent search continues
Consultants seek students' input

April 26
Rep. Simpson makes bold move
BSU names first female president
Tromp succeeds outgoing Kustra
Pilot rescued from top of tree
Crashed airplane near McCall

April 25
Army Corps starts refilling the lake
Regional snowpack 97% of average
Ski resorts announce combo pass
Valid at Silver Mountain, 49° North
Hey, wanna sleep in a giant spud?
Idaho AirBnb offers unique lodging

April 24
Court overturns wolf-killing ruling
Groups have standing to bring suit
Stone Cloud 4 wins competition
Discusses decision to move on
SHS block scheduling discussed
Opinion: Why 90 minutes is right

April 23
STCU acquiring local Banner accounts
Building new branch on Highway 95
Effort underway on minimum wage
Activists seek increase to $12/hour
Travels 2,500 miles to foster home

April 22
LPOSD superintendent search is on
After Woodward takes Mead job
Super Drug uncovers mysterious safe
Was built into floor of store's building
ITD removing hazard trees on I-90
Aims to improve safety on pass

April 19
Western Pleasure in top 5 ranches list
Writer: Lodge 'most beautiful in West'
Idaho unemployment steady at 2.9%
Below 3% for 16 consecutive months
John Roskelley speaks out about son
3 climbers missing after avalanche

April 18
Court overturns Rock Creek permit
Conservationists hail decision
Idaho university tuition hikes OK'd
Increases range from 4.9% to 6.1%
Former Aryan Nations site to be sold
Property was given to NIC Foundation

April 17
Moscow, Idaho is #1 town for families
Tops MarketWatch's U.S. survey
Lots of snow, great summer flows
River guides eye the season ahead
Idaho nuclear site braces for layoffs
Up to 190 jobs at risk this summer

April 16
Accepts Mead superintendent job
Sandpoint man charged with murder
McDermott's bond set at $500,000
Student workers displaced by fire
Acknowledge community support

April 15
Sandpoint fire ruled accidental
Grant aids beautification project
Busy road work summer for I-90
ITD construction until September
Will N. Idaho have rough fire season?
Warm spell could make us vulnerable
Stockton, Brinkmeyer ordered to pay
Lost Priest Lake development fight

April 11
Fire probe, demolition shut street
Investigators aim to determine cause
Rep. Dixon brings back bill in parts
Follows Little's initiative bill veto
UI alumnus named new president
Green is 'a Vandal to the core'

April 10
Ice buildup likely caused incident
Navy barge capsized in February
CAL: 40 years of community support
$1.5m to programs in Bonner County
Flooding hits Palouse, Pullman
Number of buildings damaged
Dirt & Denim. Holly and Mr. Denim write on gardening, DIY, and life in general.

Hike North Idaho. Love to read about, and share, stories of hiking in North Idaho? Then this adventure blog's for you!

Slight Detour. Sandpoint native and former SHS English teacher Marianne Love writes daily about life around here.

Sparkling Vintage Life. Jennifer Lamont Leo on preserving the past, and "grace notes" for 21st century life.
Brian's Bike Buzz. He rides bikes, dreams about bikes, and blogs about biking in Sandpoint and afield.

I Love. I Live. I Ride. Sandpoint's Danielle lives on a 5th generation family ranch, but still has time to blog!

Keokee Blog. Company highlights, SEO, social media and marketing tips, Wordpress tutorials and resources.

Mountain Architect. John Hendricks blogs on projects, trends and more.

As The Lake Churns. About Priest Lake, the land, people and happenings.

Writing North Idaho. A web retreat for writers in the North Idaho Panhandle.



Get an eyeful of Sandpoint at this ongoing photo diary of our area. If you're a shutterbug, enter your own shots for fame and prizes. Click to see the digital album.


If you like Sandpoint, you'll love Sandpoint Magazine. This color glossy magazine has been published twice a year since 1990. Read the current issue and check the Sandpoint Magazine archive – more than 500 stories online.


Ben Stein: The American Spectator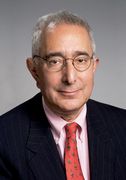 Ben Stein is a writer, actor, economist and lawyer who lives in Beverly Hills, Calif., and Sandpoint. He writes "Ben Stein's Diary" for every issue of The American Spectator - and often writes about Sandpoint. View his webpage for links to his essays at Spectator.org; here's a sample of Sandpoint mentions in his essays:
- Sandpoint When It Shimmers, 7.8.14
- Goodbye to Sandpoint, 9.18.12
- Far Away From the Panic, 8.10.11
One of 24 'coolest towns'
Matador Network names Sandpoint as one of the nation's coolest towns, saying we have "almost too many" scenic byways and mountain ranges for one town. That's how we like it!
Schweitzer big on powder, light on parties
Seattle Times writer reviews Schweitzer Mountain Resort in a story picked up by the Idaho Statesman Nov. 24, 2014: "On a midweek, balmy spring day with no lift lines and still decent snow, I swooped down the empty slopes and paused to revel in the views. It was a taste of skier heaven." See the full story, "Schweitzer ski resort: Big on powder, light on parties."
Setting is 'second to none'
Writer extols the many virtues of our region in Travel Destination: Scenic Sandpoint in The Columbus Dispatch on June 22, 2014. "The forte of the town, whose oldest buildings date only to the early 20th century, lies not in its architecture but in its natural beauty."
Picture-Perfect Mountain Town
Sandpoint was rated as one of "10 Picture-Perfect Mountain Towns" by USA Today on Nov. 28, 2013. "... This little township is a vibrant, happening haven in the wilds of northern Idaho."
Idaho's Hippest Mountain Town
Sandpoint's a ski town that's also "urbane and cultured" says a November 2013 story, "Idaho's Hippest Mountain Town" in Men's Journal. "As tempted as you'll be to linger in town, the majestic Selkirk Mountains ... exert a gravitational pull."

Sandpoint's an American eCity
Seems there are both brains and beauty around here: Sandpoint was named the 2013 Idaho eCity, an award by Google to recognize the strongest online business community in each state.

We've got 'famed tree skiing'
Sandpoint ranks as one of the "Top 10 Emerging Ski Towns" according to National Geographic Adventure ... "for those seeking the famed tree skiing of the Selkirks without the trip to Canada."

Schweitzer one of '10 Best Mountains You've Never Skied'
Ski Magazine touts Schweitzer as one of the '10 Best Mountains You've Never Skied' in its November 2012 issue. Tons of snow, awesome terrain, no crowds and cold beer rate northern Idaho ski resort on enviable list.
Sandpoint a lakeside destination
The Missoulian highlights Sandpoint as a lakeside destination in light of Rand McNally's 'Best of the Road' Most Beautiful Small Town award bestowed on our little mountain-and-lake berg, in a July 24, 2012, feature story.
Sandpoint a 'prettiest winter town'
Travel & Leisure magazine ranks Sandpoint among the nation's dozen "prettiest winter towns" in a March 2, 2012, feature.
Schweitzer an 'underrated' resort
CNN/Travel in a Feb. 24, 2012, feature lists Schweitzer Mountain Resort as one of 7 Underrated Ski Resorts, noting that it's unlikely you'll wait more than five minutes in the lift line.
A 'Best Old House Town'
Our town's many vintage residential homes caught the eye of This Old House, which in February 2012 named Sandpoint a "Best Old House Neighborhood 2012." Read about it at This Old House.
'No. 1 Ski Town in USA'
That's what Rand McNally called Sandpoint when it named the country's "Top Seven Ski Towns" in a January 17, 2012, roundup of the best mountain towns. Sandpoint won the top rating over the likes of Lake Tahoe, Park City, Mammoth and Jackson. Go read the Rand McNally story.
'Most Beautiful Town in USA'
So say USA Today and Rand McNally, which sent traveling teams to towns around the nation to determine the five best small towns in America. Sandpoint grabbed "Most Beautiful Town" honors from among an initial 600+ nominees. Read the Best of the Road page.
Under the radar ski town
Sandpoint's small-town charm and great skiing win it accolades as "most under the radar ski town" in Sunset Magazine's "Top 10 Best Ski Destinations in the West."
We're a railroading attraction
Sandpoint's famous as "The Funnel" for railroads in the northern tier states, as USA Today writes in its Aug. 4, 2010, story "Idaho town draws railfans from around world."
Who says you can't have it all?
Sandpoint's a good destination for second home buyers, says USA Today in its April 16, 2010, story, "Having it all in Sandpoint."
Leading the transition movement
New York Times writes in-depth article on the Sandpoint Transition Initiative in its story "The End is Near! (Yay!)" (registration required) published in April 2009.
We're a 'market to watch'
Mountain Living Magazine says Sandpoint is one of 5 "mountain markets to watch." Click to see its September 2008 market appraisal, What Market Slump? (pdf format)
An 'idyllic adventure haven'
National Geographic Adventure Magazine touts the local character of "quiet Sandpoint," while newcomers rave about the town's strong sense of community. Click to read the August 2008 story Idaho's Last Stand.
A top-15 travel destination
"I was smitten with this lakefront town from the moment I saw it," says USA Today travel writer Laura Bly in naming Sandpoint a top U.S. destination. Read the entire May 25, 2007, story: Summer Vacations: 15 unforgettable trips.
We've got the goods in fall
The New York Times features Sandpoint and Lake Pend Oreille in a guide for "leaf lovers" published Oct. 6, 2006. Click to read the full story: Fall Foliage; Bright Leaves, Big Country.
Click for more National Press


Be an informed voter. The Election Central page provides a voter's handbook for upcoming elections, with links to information about the candidates and issues voters will see on the ballot come election day.


Sand Creek Byway

Despite years of controversy and legal action against the proposed Highway 95 bypass around Sandpoint, the Sand Creek Byway construction commenced in 2008 and was finished and opened to the public July 27, 2012.
Resource links:
• ITD Sand Creek Bypass – Weekly updates
• Aerial Photos – Photographer Jerry Luther captures monthly snapshots of progress on the Sand Creek Bypass; photos are posted on CallJerry.biz/SandCreek