Current news from local and regional media, including the Sandpoint Reader, Spokesman-Review and the Sandpoint Online Newsroom

July 19
Cary Kelly elected LPOSD board chair
See video record of monthly meeting
Bottle Bay roadwork to finish early
Estimated opening is now Sept. 15
'Above normal' fire activity expected
Panhandle has seen hot, dry July
Festival unveils annual poster
Artwork by Judy Pederson

July 18
Says reporting rules unconstitutional
Idaho OKs remaining lot auctions
Includes 102 lots on Priest Lake
Record-breaking year for Lottery
Dividend check hits $53.5 million

July 17
New trespassing law - What to know
Broadens rights, increases penalties
Medicaid expansion will be on ballot
Secretary of State certifies initiative
Panel eyes campaign finance reform
Legislative committee plans to meet

July 16
Among the highest in U.S.
Encountered on Scotchman trail
Idaho ends fiscal '18 with surplus
Despite weaker results in June

July 12
Sandpoint adopts strategic plan
Identifies priorities next 2 years
Kochava part of new Google program
'Paves way for deeper integration'
Authorities describe rescue of baby
View video on NBC Today Show»
Sandpoint man back on robocalls
Rhodes tied to Bay Area activity

July 11
Nampa named best-run city in U.S.
And Boise comes in third on ranking
Four Idaho businessmen imprisoned
Convicted of multiple counts of fraud
Baby safe after being left in forest
Montana officials call it a 'miracle'

July 10
North Idaho sealcoating work begins
Includes Highway 95 at Samuels
Man drowns on Lake Coeur d'Alene
Passing boaters unable to revive him
Grizzly hunting returns to the West
The science behind controversial hunt
'Summer camp for billionaires' begins
Buffett, Bezos, more moguls in Idaho

July 9
Mussels discovered on one barge
Paulette Jordan faces uphill race
It's tough being Democrat in Idaho
Was cliff diving with friends
Lawsuit targets Idaho school districts
Say student fees violate constitution
A former Sandpoint widow's secret
'Loved the man, hated his beliefs'
Medicaid initiative reaches Boise
Effort names bipartisan leaders
Changing story raised suspicion
One year since son fell, died

July 5
Boat inspections stopping mussels
36 watercraft intercepted so far
Waterfront landowner funds 10 buoys
Pend Oreille River no-wake zones
Cedar Street construction advances
Work wraps up between Second, Third

July 3
Cruise aids Project Osprey Banding
Biologist to band Memorial Field birds
Idaho reaches 'criminal justice crisis'
$500 million prison expansion OK'd
Snowman pic hits Weather Channel
Avista to decrease rates in Idaho
Affects residential electricity, gas
Girl, 3, dies after Boise stabbing
Man from L.A. charged with murder

July 2
Local man believed behind robocalls
Number apparently used by Rhodes
Bonner County sued over landslide
Couple's home destroyed in 2017
GOP delegates gather for convention
Touch on immigration, gay marriage
Shocked Boiseans rally after attack
Children stabbed at birthday party

June 28
City holds off on UI feasibility study
Waiting for proposals from developers
Hiawatha Trail celebrates 20 years
Attraction drew 40,000 visitors in '17
Idaho gets $6m PILT boost from feds
$36 million payment in lieu of taxes
Avista's proposed sale draws concern
Some worry about Canadian influence

June 27
Study highlights Idaho housing crisis
Wages not keeping up with rent costs
Hagedorn new veterans division chief
Idaho senator appointed by Gov. Otter
City ponders joint powers agreement
Local fire services could be reshaped

June 26
Commissioners invited to White House
Bailey, McDonald won't be attending
WSU quarterback's parents speak out
Shocked to learn Hilinski had CTE
McCall struggles to find workers
Mayor: 80% commute into town
Labrador weighs in on immigration
Dems 'don't really care about families'

June 25
IDL approves second bridge permit
BNSF needs additional agency OKs
Tailgating returns to UI football games
State Board of Education OKs permit
Idaho students' SAT scores drop
Standardized test scores improve
Litehouse credits growth to ESOP
Employees have 'skin in the game'

June 21
Amazon Proposes Nampa Warehouse
Zoning Commission Hearing July 10
Water Fight Resolved? Bedke Comments
Idaho Supreme Court Hearing Vacated
D.C. Invites County Commissioners
Invitations Thought to Be Fake Were Real

June 20
Officials - Poaching Adds to Grassland Bird Decline
Officials Revamp Hunter's Ed
North Idaho Lie and Buy Gun Crime
Man Sentenced in U.S. District Court
New Grouse Protections Proposed
BLM Reviews Plans for Struggling Bird

June 19
Officials - Idaho: Ready for wildfire season
Expert Predicts Typical Wildfire Year
Family Sues US: Cyanide Trap Incident
Canine Dead and Child Injured
300 Micron engineers in a 'trailer park.'
Here's what Micron is doing about that.

June 18
Bumblebee Blues - Pollinator in Trouble
400 Sites Studied Over 3 Year Project
ISP Prepared Statement on I-84 Collision
Four Dead in Seven-Vehicle Crash
Vlogger defends racist FB post

June 11
Groups file suit over smelter land sale
Directed at Pend Oreille County, PUD
Sandpoint duo gains media attention
L.A. Times reports on Medicaid effort
U of I awarded biofuel research grant
Aims to create sustainable bioproducts

June 7
Sandpoint officers cleared in shooting
March incident left one man dead
City selects roundabout artwork
Stainless steel sculpture costs $90k
Engelson named SHS basketball coach
Served as assistant coach in Post Falls

June 6
Man who shot deputies sentenced
Foster, 32, ordered to serve 50 years
Idaho takes over pollution regulation
EPA's Pruitt visits to sign agreement
Groups appeal judge's ruling on wolves
Lodge said agency didn't need study

June 5
Johnson died in '17 at Coolin cabin
Washington seeing more rabid bats
What to do if you come in contact
Authorities warn of local scam calls
Mention jury duty, 'urgent legal matter'

June 4
Domestic violence victim remembered
Marshall: 'We are kind of heartbroken'
U.S. to open road in grizzly zone
Cites national security concerns
Primary turnout highest in 16 years
Over 30% of Idaho voters show up

May 31
Fake coyotes used at City Beach
Sandpoint hopes to deter geese
Idaho football team rescues couple
Lifts car after crashing on highway
Two die in S. Idaho murder-suicide
Man had criminal past in Bonner Co.

May 30
Bear attack victim walks to safety
Suffered skull fractures near Libby
Quest launches Kodiak Series II
Touts refinements and upgrades
Fires produce bumper crop of morels
Montana, Idaho both issuing permits

May 29
USFS approves exploratory drilling
Southeast end of Lake Pend Oreille
Video: Jerry Kramer returns to SHS
Hall of Fame ceremony held for alum
Reader series examines alternative schools
Part 1: LPOHS makes education its own

May 23
County formally opposes wilderness
Approve USFS management request
Idaho drops plans for governor mansion
Gives 15 acres to Boise for city park
Four missing in Selway River crash
Two survive after car lands in river
Brian's Bike Buzz. He rides bikes, dreams about bikes, and blogs about biking in Sandpoint and afield.

Eye on Boise. Betsy Z. Russell covers Idaho news from The Spokesman-Review's bureau in Boise.

Hike North Idaho. Love to read about, and share, stories of hiking in North Idaho? Then this adventure blog's for you!

I Love. I Live. I Ride. Sandpoint's Danielle lives on a 5th generation family ranch, but still has time to blog!

Keokee Blog. Company highlights, SEO, social media and marketing tips, Wordpress tutorials and resources.

Mountain Architect. John Hendricks blogs on projects, trends and more.

Sandpoint Wellness Council. Alternative practitioners blog on natural health care.

Slight Detour. Sandpoint native and former SHS English teacher Marianne Love writes daily about life around here.

Sparkling Vintage Life. Jennifer Lamont Leo on preserving the past, and "grace notes" for 21st century life.
Writing North Idaho. A web retreat for writers in the North Idaho Panhandle.



Get an eyeful of Sandpoint at this ongoing photo diary of our area. If you're a shutterbug, enter your own shots for fame and prizes. Click to see the digital album.


If you like Sandpoint, you'll love Sandpoint Magazine. This color glossy magazine has been published twice a year since 1990. Read the current issue and check the Sandpoint Magazine archive – more than 500 stories online.


Ben Stein: The American Spectator
Ben Stein is a writer, actor, economist and lawyer who lives in Beverly Hills, Calif., and Sandpoint. He writes "Ben Stein's Diary" for every issue of The American Spectator - and often writes about Sandpoint! Check out his webpage for links to his essays.

Ben Stein: The American Spectator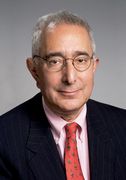 Ben Stein is a writer, actor, economist and lawyer who lives in Beverly Hills, Calif., and Sandpoint. He writes "Ben Stein's Diary" for every issue of The American Spectator - and often writes about Sandpoint. View his webpage for links to his essays at Spectator.org; here's a sample of Sandpoint mentions in his essays:
- Sandpoint When It Shimmers, 7.8.14
- Goodbye to Sandpoint, 9.18.12
- Far Away From the Panic, 8.10.11
One of 24 'coolest towns'
Matador Network names Sandpoint as one of the nation's coolest towns, saying we have "almost too many" scenic byways and mountain ranges for one town. That's how we like it!
Schweitzer big on powder, light on parties
Seattle Times writer reviews Schweitzer Mountain Resort in a story picked up by the Idaho Statesman Nov. 24, 2014: "On a midweek, balmy spring day with no lift lines and still decent snow, I swooped down the empty slopes and paused to revel in the views. It was a taste of skier heaven." See the full story, "Schweitzer ski resort: Big on powder, light on parties."
Setting is 'second to none'
Writer extols the many virtues of our region in Travel Destination: Scenic Sandpoint in The Columbus Dispatch on June 22, 2014. "The forte of the town, whose oldest buildings date only to the early 20th century, lies not in its architecture but in its natural beauty."
Picture-Perfect Mountain Town
Sandpoint was rated as one of "10 Picture-Perfect Mountain Towns" by USA Today on Nov. 28, 2013. "... This little township is a vibrant, happening haven in the wilds of northern Idaho."
Idaho's Hippest Mountain Town
Sandpoint's a ski town that's also "urbane and cultured" says a November 2013 story, "Idaho's Hippest Mountain Town" in Men's Journal. "As tempted as you'll be to linger in town, the majestic Selkirk Mountains ... exert a gravitational pull."

Sandpoint's an American eCity
Seems there are both brains and beauty around here: Sandpoint was named the 2013 Idaho eCity, an award by Google to recognize the strongest online business community in each state.

We've got 'famed tree skiing'
Sandpoint ranks as one of the "Top 10 Emerging Ski Towns" according to National Geographic Adventure ... "for those seeking the famed tree skiing of the Selkirks without the trip to Canada."

Schweitzer one of '10 Best Mountains You've Never Skied'
Ski Magazine touts Schweitzer as one of the '10 Best Mountains You've Never Skied' in its November 2012 issue. Tons of snow, awesome terrain, no crowds and cold beer rate northern Idaho ski resort on enviable list.
Sandpoint a lakeside destination
The Missoulian highlights Sandpoint as a lakeside destination in light of Rand McNally's 'Best of the Road' Most Beautiful Small Town award bestowed on our little mountain-and-lake berg, in a July 24, 2012, feature story.
Sandpoint a 'prettiest winter town'
Travel & Leisure magazine ranks Sandpoint among the nation's dozen "prettiest winter towns" in a March 2, 2012, feature.
Schweitzer an 'underrated' resort
CNN/Travel in a Feb. 24, 2012, feature lists Schweitzer Mountain Resort as one of 7 Underrated Ski Resorts, noting that it's unlikely you'll wait more than five minutes in the lift line.
A 'Best Old House Town'
Our town's many vintage residential homes caught the eye of This Old House, which in February 2012 named Sandpoint a "Best Old House Neighborhood 2012." Read about it at This Old House.
'No. 1 Ski Town in USA'
That's what Rand McNally called Sandpoint when it named the country's "Top Seven Ski Towns" in a January 17, 2012, roundup of the best mountain towns. Sandpoint won the top rating over the likes of Lake Tahoe, Park City, Mammoth and Jackson. Go read the Rand McNally story.
'Most Beautiful Town in USA'
So say USA Today and Rand McNally, which sent traveling teams to towns around the nation to determine the five best small towns in America. Sandpoint grabbed "Most Beautiful Town" honors from among an initial 600+ nominees. Read the Best of the Road page.
Under the radar ski town
Sandpoint's small-town charm and great skiing win it accolades as "most under the radar ski town" in Sunset Magazine's "Top 10 Best Ski Destinations in the West."
We're a railroading attraction
Sandpoint's famous as "The Funnel" for railroads in the northern tier states, as USA Today writes in its Aug. 4, 2010, story "Idaho town draws railfans from around world."
Who says you can't have it all?
Sandpoint's a good destination for second home buyers, says USA Today in its April 16, 2010, story, "Having it all in Sandpoint."
Leading the transition movement
New York Times writes in-depth article on the Sandpoint Transition Initiative in its story "The End is Near! (Yay!)" (registration required) published in April 2009.
We're a 'market to watch'
Mountain Living Magazine says Sandpoint is one of 5 "mountain markets to watch." Click to see its September 2008 market appraisal, What Market Slump? (pdf format)
An 'idyllic adventure haven'
National Geographic Adventure Magazine touts the local character of "quiet Sandpoint," while newcomers rave about the town's strong sense of community. Click to read the August 2008 story Idaho's Last Stand.
A top-15 travel destination
"I was smitten with this lakefront town from the moment I saw it," says USA Today travel writer Laura Bly in naming Sandpoint a top U.S. destination. Read the entire May 25, 2007, story: Summer Vacations: 15 unforgettable trips.
We've got the goods in fall
The New York Times features Sandpoint and Lake Pend Oreille in a guide for "leaf lovers" published Oct. 6, 2006. Click to read the full story: Fall Foliage; Bright Leaves, Big Country.
Click for more National Press


Be an informed voter. The Election Central page provides a voter's handbook for upcoming elections, with links to information about the candidates and issues voters will see on the ballot come election day.


Sand Creek Byway

Despite years of controversy and legal action against the proposed Highway 95 bypass around Sandpoint, the Sand Creek Byway construction commenced in 2008 and was finished and opened to the public July 27, 2012.
Resource links:
• ITD Sand Creek Bypass – Weekly updates
• Aerial Photos – Photographer Jerry Luther captures monthly snapshots of progress on the Sand Creek Bypass; photos are posted on CallJerry.biz/SandCreek