Current news from local and regional media, including the Sandpoint Reader, Spokesman-Review and the Sandpoint Online Newsroom

August 7
PHD begins assessments for schools
Weekly reports categorize virus spread
Sandpoint holds field ribbon cutting
First practices set for August 12
Idahoan: 'I was there for the Marines'
Collier saved lives as pilot in Vietnam

August 6
LPOSD addresses plans for fall
Reopening details coming Aug. 11
Fall sports practices begin Aug. 10
After being cleared by the IHSAA
SpaceX engineer has local roots
Katz works with Falcon-9 rocket

August 5
Child dies in drowning accident
By Sand Creek's Popsicle Bridge
Woman charged in fatal incident
Preliminary hearing set for Piene
'Save Our Festival' campaign starts
Seeks support from the community

August 4
Avista seeks electric rate increase
Changes would kick in October 1
Library back to curbside service
While refining their mask policy
Report: Players want to skip season
73% on UI football team cite safety

August 3
ISP investigating deadly crash
Man killed on Lakeshore Drive
City holds second budget workshop
Covers debt, capital improvements
Coldwater Creek closes ... again
COVID-19 dealt blow to retailer

July 31
Two new cases in Bonner County
With 89 new Covid in North Idaho
Public responds to school reentry
LPOSD plan is work in progress
Washington also sees decrease

July 30
Mask protesters barred from library
Argue with staff over requirement
Bonner County cases rise to 139
Nine deaths, all in Kootenai County
How is summer tourism business faring?
Impacts felt from Spokane to Sandpoint

July 29
LPOSD presents draft reentry plan
Community invited to give feedback
Residents oppose wireless site
Located on Colburn Culver Road
21 states seeing surge in cases

July 28
Skydiver crash-lands onto home
Hospitalized after colliding with tree
11 new infections in Bonner County
As Kootenai County reports 6 deaths
City calls for gun suit dismissal
Cites cancellation of Festival series

July 27
Highway 95 project takes shape
Granite Hill safety improvements
Idaho sees 3,000 cases in past week
State surpasses 17,000 total Covid
Litehouse now an industry leader
Company had humble beginnings

July 24
Bonner County adds 12 new cases
Masks required in Kootenai County
Plaque honors new Lakeview arbor
Donated by Collin Beggs builders
House OKs American Outdoors Act
Trump has said he'll sign parks bill

July 23
Virus surge keeps Idaho in Stage 4
But Little won't mandate mask order
War Memorial Field turf installed
And Victory Bell has been replaced
Sandpoint Rotary hosts golf tourney
Held August 28 at The Idaho Club

July 22
Man dies in bridge-jumping accident
Watson jumped off Oldtown bridge
PHD reports 60 new virus cases
Bonner County now has 102 total
Idaho in top 8 for infection rates
Numbers toppling 500 cases daily

July 21
Person shot, transported by LifeFlight
Incident happened in Upper Pack area
Council takes up seating issue
More people attending meetings
As Covid cases continue to rise

July 20
LPOSD working on plan for fall
Albertson gives himself 10 days
Face federal drug charges
Sagle man admits destroying signs
Herndon accepts plea deal in incident

July 15
While fair remains on schedule
Walmart to require face coverings
New rule goes into effect July 20
Reporter recalls confrontation with Lee
Says killer was Aryan Nations skinhead

July 14
FAA issues airworthiness directive
Says some Kodiaks' gear could fail
Covid surge continues in Panhandle
Bonner County active cases still rising
Won't raise budget in 2021

July 13
Crime on the rise in Bonner County
Increased 13% from 2018 to 2019
Reclaim Idaho OK'd to resume effort
Cleared to gather signatures online
Man pleads not guilty in incident
Accused of battery, indecent exposure

July 8
Coronavirus cases spike in Idaho
Follows reopening of businesses
Man accused of insurance fraud
Preliminary hearing set for Bennett
Why Idaho hasn't stopped shaking
Aftershocks follow March 31 quake

July 7
Virus surge continues in Panhandle
Bonner County reports 39 cases
Father, children among crash victims
Investigation continues into CdA collision
Governor orders $200m budget cut
Tax revenues drop due to pandemic

July 6
Planes collide over Lake Coeur d'Alene
Three dead, others missing in crash
Pandemic hampers Panida finances
Staff working on a volunteer basis
Details emerge in boating fatality
Hazardous conditions led to tragedy

June 30
Idaho hands-free law starts July 1
Holding phone illegal while driving
Virus cases spike in Panhandle
Bonner County reporting 29 total
PNGA cancels Idaho Club tournament
Due to increase in coronavirus cases

June 29
127 geese relocated from City Beach
Residents opposed to effort show up
Sandpoint's Fourth celebration is a go
Includes parade, festivities, fireworks
Sandpoint man released early from prison
Ratigan bombed clinic, robbed bank in '96

June 26
Coronavirus cases surge in N. Idaho
24 total reported in Bonner County
Scheduled for August 14-15
Little: Idaho will remain in Stage 4
Coronavirus cases up across state

June 25
One dead after boat capsizes in storm
Nine rescued on Lake Pend Oreille
LPOSD budget bites COVID costs
Adds furlough language to agreement
Ponderay Newsprint shuts down mill
Usk plant employed more than 130

June 24
Out-of-staters 'coming in droves'
Realtors see surge in Mountain West
Man wanted in Priest River assault
BCSO: Small red truck seen in area
North Idaho virus increase expected
Could see 200 cases by the Fourth

June 23
PHD: 7 active in Bonner County
Ting Internet expanding its network
Includes north Sandpoint, Ponderay
Ada County rolled back to Stage 3
All bars will be forced to close

June 22
Fire damages Ponderay restaurant
Cigarette blamed for Friday blaze
ICAP: Paramilitary activity illegal
Armed citizens appeared at protest
Bayview Daze celebration canceled
Officials cite 'health of community'

June 19
BGH employee tests positive for virus
Technician works in lab department
Lakes Commission to meet June 25
Public can attend in person or online
Outbreak at Boise bars infects 34
Illness spreading to family members

June 18
Three new cases in Bonner County
One works at a senior care facility
Citizens pack City Hall at forums
Topics include racism, police, graffiti
Panels to create public school plans
Focus on fall reopening, digital divide

June 17
Organizers cancel Long Bridge Swim
Options offered for registration fees
Anglers reaping high kokanee numbers
Highest density in LPO in two decades
Three anglers claim $1,000 walleye prizes
Gordon, Butler among first lottery winners

June 16
County P&Z backs setback changes
Aims to mitigate variance requests
Canada, U.S. extend restrictions
$1,500 aims to lure Idaho workers back
Some employers struggling to recruit

June 12
Idaho enters final phase ... just barely
Community transmission on the rise
Bog Creek Road construction halted
Lawsuit cites impact on grizzly habitat
BLM Sandpoint details their demands
Includes anti-racism training, board


COVID-19 coronavirus resources. Current information, announcements and links to local resources for Sandpoint-area efforts to contain the spread of the infectious coronavirus. Click to the COVID-19 coronavirus page.


Be an informed voter. The Election Central page provides a voter's handbook for upcoming elections, with links to information about the candidates and issues voters will see on the ballot come election day.


Dirt & Denim. Holly and Mr. Denim write on gardening, DIY, and life in general.

Hike North Idaho. Love to read about, and share, stories of hiking in North Idaho? Then this adventure blog's for you!

Slight Detour. Sandpoint native and former SHS English teacher Marianne Love writes daily about life around here.

Sparkling Vintage Life. Jennifer Lamont Leo on preserving the past, and "grace notes" for 21st century life.
Brian's Bike Buzz. He rides bikes, dreams about bikes, and blogs about biking in Sandpoint and afield.

I Love. I Live. I Ride. Sandpoint's Danielle lives on a 5th generation family ranch, but still has time to blog!

Keokee Blog. Company highlights, SEO, social media and marketing tips, Wordpress tutorials and resources.

Mountain Architect. John Hendricks blogs on projects, trends and more.

As The Lake Churns. About Priest Lake, the land, people and happenings.

Writing North Idaho. A web retreat for writers in the North Idaho Panhandle.



Get an eyeful of Sandpoint at this ongoing photo diary of our area. If you're a shutterbug, enter your own shots for fame and prizes. Click to see the digital album.


If you like Sandpoint, you'll love Sandpoint Magazine. This color glossy magazine has been published twice a year since 1990. Read the current issue and check the Sandpoint Magazine archive – more than 500 stories online.

Ben Stein: The American Spectator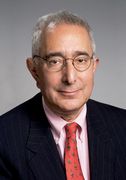 Ben Stein is a writer, actor, economist and lawyer who lives in Beverly Hills, Calif., and Sandpoint. He writes "Ben Stein's Diary" for every issue of The American Spectator - and often writes about Sandpoint. View his webpage for links to his essays at Spectator.org.
Assignment America:Sandpoint, ID
New York Times writes about Sandpoint in their Assignment America series. "Sandpoint, Idaho, hugging the edge of Lake Pend Oreille, is bucking a major demographic trend: In an era when many rural places are bleeding out, this one is holding its own."
Year-round destination ski resort
USA Today lists seven awesome ski resorts that offer year-round fun, and Schweitzer is one of them! Explore mountain bike trails, running trails, huckleberry picking, disc golf and horseback riding in the summer and of course skiing and snowboarding in the winter!
The 10 best lake towns in North America
USA Today names Sandpoint as one of the 10 best lake towns in North America, saying "You'll need an afternoon nap in a lakeside hammock after joining in a beach volleyball game or heading out on the water for paddling, sailing, Jet Skiing or wakeboarding." We all know that to be true!
One of 24 'coolest towns'
Matador Network names Sandpoint as one of the nation's coolest towns, saying we have "almost too many" scenic byways and mountain ranges for one town. That's how we like it!
Schweitzer big on powder, light on parties
Seattle Times writer reviews Schweitzer Mountain Resort: "On a midweek, balmy spring day with no lift lines and still decent snow, I swooped down the empty slopes and paused to revel in the views. It was a taste of skier heaven." See the full story, "Schweitzer ski resort: Big on powder, light on parties."
Setting is 'second to none'
Writer extols the many virtues of our region in Travel Destination: Scenic Sandpoint in The Columbus Dispatch on June 22, 2014. "The forte of the town, whose oldest buildings date only to the early 20th century, lies not in its architecture but in its natural beauty."
Picture-Perfect Mountain Town
Sandpoint was rated as one of "10 Picture-Perfect Mountain Towns" by USA Today on Nov. 28, 2013. "... This little township is a vibrant, happening haven in the wilds of northern Idaho."
Idaho's Hippest Mountain Town
Sandpoint's a ski town that's also "urbane and cultured" says a November 2013 story, "Idaho's Hippest Mountain Town" in Men's Journal. "As tempted as you'll be to linger in town, the majestic Selkirk Mountains ... exert a gravitational pull."

Sandpoint's an American eCity
Seems there are both brains and beauty around here: Sandpoint was named the 2013 Idaho eCity, an award by Google to recognize the strongest online business community in each state.

We've got 'famed tree skiing'
Sandpoint ranks as one of the "Top 10 Emerging Ski Towns" according to National Geographic Adventure ... "for those seeking the famed tree skiing of the Selkirks without the trip to Canada."

Schweitzer one of '10 Best Mountains You've Never Skied'
Ski Magazine touts Schweitzer as one of the '10 Best Mountains You've Never Skied' in its November 2012 issue. Tons of snow, awesome terrain, no crowds and cold beer rate northern Idaho ski resort on enviable list.
Sandpoint a lakeside destination
The Missoulian highlights Sandpoint as a lakeside destination in light of Rand McNally's 'Best of the Road' Most Beautiful Small Town award bestowed on our little mountain-and-lake berg, in a July 24, 2012, feature story.
Sandpoint a 'prettiest winter town'
Travel & Leisure magazine ranks Sandpoint among the nation's dozen "prettiest winter towns" in a March 2, 2012, feature.
Schweitzer an 'underrated' resort
CNN/Travel in a Feb. 24, 2012, feature lists Schweitzer Mountain Resort as one of 7 Underrated Ski Resorts, noting that it's unlikely you'll wait more than five minutes in the lift line.
A 'Best Old House Town'
Our town's many vintage residential homes caught the eye of This Old House, which in February 2012 named Sandpoint a "Best Old House Neighborhood 2012." Read about it at This Old House.
'No. 1 Ski Town in USA'
That's what Rand McNally called Sandpoint when it named the country's "Top Seven Ski Towns" in a January 17, 2012, roundup of the best mountain towns. Sandpoint won the top rating over the likes of Lake Tahoe, Park City, Mammoth and Jackson.
'Most Beautiful Town in USA'
So say USA Today and Rand McNally, which sent traveling teams to towns around the nation to determine the five best small towns in America. Sandpoint grabbed "Most Beautiful Town" honors from among an initial 600+ nominees. Read the CdA Press article.
We're a railroading attraction
Sandpoint's famous as "The Funnel" for railroads in the northern tier states, as USA Today writes in its Aug. 4, 2010, story "Idaho town draws railfans from around world."
Who says you can't have it all?
Sandpoint's a good destination for second home buyers, says USA Today in its April 16, 2010, story, "Having it all in Sandpoint."
Leading the transition movement
New York Times writes in-depth article on the Sandpoint Transition Initiative in its story "The End is Near! (Yay!)" (registration required) published in April 2009.
We're a 'market to watch'
Mountain Living Magazine says Sandpoint is one of 5 "mountain markets to watch." Click to see its September 2008 market appraisal, What Market Slump? (pdf format)
An 'idyllic adventure haven'
National Geographic Adventure Magazine touts the local character of "quiet Sandpoint," while newcomers rave about the town's strong sense of community. Click to read the August 2008 story Idaho's Last Stand.
A top-15 travel destination
"I was smitten with this lakefront town from the moment I saw it," says USA Today travel writer Laura Bly in naming Sandpoint a top U.S. destination. Read the entire May 25, 2007, story: Summer Vacations: 15 unforgettable trips.
We've got the goods in fall
The New York Times features Sandpoint and Lake Pend Oreille in a guide for "leaf lovers" published Oct. 6, 2006. Click to read the full story: Fall Foliage; Bright Leaves, Big Country.
Click for more National Press


Our Hot Issues section is currently devoted to COVID-19 coronavirus resources. Current information, announcements and links to local resources for Sandpoint-area efforts to contain the spread of the infectious coronavirus. Click to the COVID-19 coronavirus page.