Current news from local and regional media, including the Sandpoint Reader, Spokesman-Review and the Sandpoint Online Newsroom

August 15
Global CBD works to fight algae crisis
Using Hemp based technology
Changes to Endangered Species Act
How it affects protected species in Idaho
Idaho lottery breaks world record
479 people uncover scratch-off tickets

August 14
'Glimpse of future' cites Solar Roadways
Sandpoint company included in world list
Overserving alcohol can hit bar owners
A look at Idaho's law following fatalities
New IF&G HQ work to start next year
Current Boise building to be demolished

August 13
Public info session on Parks Plan
City Hall, Wednesday, Aug. 14
Risch announces re-election campaign
US Senator to seek third term
Driver admits to heavy drinking
Crash that killed three children

August 12
Treated for injuries from ATV crash
Nez Perce Tribe sues mining company
Midas Gold sued over pollution
Terry Gawlik address Title IX issues
Interview with new Idaho athletic director

August 9
Local youth tackle racism issue
7B Love project
Counties foot the bill
Low snow years become more common
Losing snowpack across the West

August 8
CHAFE 150 raises money for education
Donated $60,000 to LPOSD
U of I names new Athletic Director
Terry Gawlik steps into role
More elk killed by cougars than wolves
IDFG reports statistics in Idaho

August 7
BCSO aims to solve another '17 murder
Andres killed within months of Ramey
Sandpoint's beer scene thriving
Now home to four craft breweries
Woodward off to fast start in Mead
Reflects on job in 'resource-poor state'

August 6
Bandy Fire burns near Priest River
Estimated to be 100 acres
New book by Sandpoint local, Parnell
"My Name is Ramsey" children's book
Trump's gun speech draws criticism
Traditional Idaho allies feel betrayed

August 5
Suspect arrested in 2017 Ramey murder
Judith Carpenter of Cd'A arrested
Hottest temps of the year this week
Temperatures in the 90s
Business sold trips 'of a lifetime.'
Now Idaho is suing them.

August 2
Some geese return after relocation
12-19 banded geese are back
37th annual Festival at Sandpoint
Draws record crowds
Sandpoint Chamber receives grant
$205,000 tourism grant from IDC

August 1 
Sagle homeowners address burglaries
Residents to secure neighborhoods
Montana judge nixes Hecla permit
Proposed mine near Noxon
Unanimous vote

July 31
Joe Biden to visit Boise on Aug. 6
Tickets range from $100 to $2,800
Little: Idaho strong, but work remains
Cites transportation, education, prisons
Central Idaho fire danger 'very high'
USFS urges campers to use caution

July 30
Fiber network coming to Schweitzer
Broadband project to finish this fall
Hope's Strong Creek Bridge now open
ITD replaced bridge, added sidewalks
Sandpoint an 'affordable lake town'
On top 10 list using Realtor.com data
Reclaim Idaho complaint dismissed
Filed by Freedom Foundation chair

July 29
City, Sand-Ida, Trinity eye future
Ponderay dog park opens to public
First of its kind with ADA accessibility
Tamarack installing winglets again
Aircraft OK'd following directives

July 26
2019 Thistle US National Championship
Griffin, Reddaway, and Thompson won
Idaho tribe asks to ban Indian mascots
Referred to as "racial misappropriation."
3 arrest warrants for former GOP Chair
Police are looking for Jonathan Parker

July 25
Wind topples trees, knocks out power
Up to 60 mph winds
Cloud seeding increases snowfall
More snow, more water, more energy
Former GOP Chairman's bail revoked
Parker violated his no-contact order

July 24
Angels gear up for back to school
17th Annual back to school event
City wins innovation idea award
Intersection safety program
Idaho fire grows to 90,000 acres
Sparked by lightning strike

July 23
Drought conditions appear in N. Idaho
At risk for fires
ITD replaces turtle crossing signs
Highway 200 signs targeted by thieves
Students take on food waste project
Efforts result in drastic drop in waste

July 22
Post Falls man struck on Highway 95
Airlifted to hospital
National regatta held in Sandpoint
67 boats arrive for Thistle nationals
Due to heavy winter and wet spring

July 19
Idaho man exonerated in decades-old murder
Genetic genealogy cleared his name
Celebrating Litehouse YMCA
Moose population declines in Idaho
IDFG cut number of moose tags

July 18
Featured art for Silver Box Art Project
Three sculptures recommended
Quest Aircraft to display 3 Kodiak 100
Series II at the EAA AirVenture
Nuclear waste shipped from ID to NM
Sent away for disposal

July 17
Shooter has not been found
City hosts historic walking tour
Free event open to all, August 3
State officials update mining laws
Rewrite Idaho's 50 year old laws

July 16
David Miles named new SHS principal
Current Boundary County Principal
Rentals, trails and tours available
Otter calls Mnuchin over mining merger
Seeks probe of company with China ties

July 15
The man behind Sandpoint's pirate ship
28 lawmakers oppose BSU program
Called diversity efforts 'disconcerting'
Albertson outlines 120 day plan
Includes 5 areas of focus

July 12
Litehouse buys Sky Valley Foods
Opens new facility
8 Idaho police officers placed on leave
Following shooting in Cd'A
Commissioners, IDL named in suit
Bridge closure on East River Spur Rd.

July 11
Failure to protect breed of Caribou
Kaniksu Land Trust names new director
Katie Egland Cox joins KLT
To be in place of two year funding

July 10
Teen jailed in City Beach attack
Victim said she was hit with bat
Schweitzer building boutique hotel
Part of resort's development plan
Idaho bucks trend on firearm deaths
Doesn't correlate with gun ownership

July 9
Idaho Dept. of Labor closes local offices
14 of 25 job service offices close
New state laws help district 7 residents
Transportation, logging, education laws
101 Women grant awarded to CASA

July 8
Idaho state rep. under federal indictment
Appeals to have guns while free on bond
Shooting in Cd'A after fireworks show
Armed man shot by police
Quest acquired by French company
View company's official video

July 3
Avista requests annual rate adjustment
Increase of 3.6% in Idaho
BSCO warns against phone scams
Fake jury duty and arrest warrants
Aerial fireworks are illegal

July 2
Little announces Shared Stewardess
Federal-State program in Idaho forests
Concealed carry age lowered to 18
Little signs law into effect
"Test All" law goes into effect in Idaho
Sexual assault kits must be tested

July 1
City Beach geese are relocated
Sent to Kootenai County
County braces for economic loss
Raul Labrador narrowly elected
Chairman of Idaho Republican Party

June 28
Sandpoint Police crack '87 cold case
Murder suspect arrested
Strong Creek bridge remains closed
Set to open mid-July
Delayed sentencing in hemp case
Interstate transportation of hemp

June 27
Remembering the late Jim Stoicheff
Legislator cited in spending tussle
Man shoots and kills black bear
After it chased him up a tree
Idaho: 5th highest rate of skin cancer
Cooler, northern states have higher rates

June 26
Says check stations are unconstitutional
STCU donates to 3 local non-profits
PAFE, POAC and Festival at Sandpoint
Med. Marijuana initiative on 2020 ballot

June 25
Number dropped by half; historic low
New Montana Rail Link safety system
Railway from Billings to Sandpoint
Minimum wage needed to afford rent
Dirt & Denim. Holly and Mr. Denim write on gardening, DIY, and life in general.

Hike North Idaho. Love to read about, and share, stories of hiking in North Idaho? Then this adventure blog's for you!

Slight Detour. Sandpoint native and former SHS English teacher Marianne Love writes daily about life around here.

Sparkling Vintage Life. Jennifer Lamont Leo on preserving the past, and "grace notes" for 21st century life.
Brian's Bike Buzz. He rides bikes, dreams about bikes, and blogs about biking in Sandpoint and afield.

I Love. I Live. I Ride. Sandpoint's Danielle lives on a 5th generation family ranch, but still has time to blog!

Keokee Blog. Company highlights, SEO, social media and marketing tips, Wordpress tutorials and resources.

Mountain Architect. John Hendricks blogs on projects, trends and more.

As The Lake Churns. About Priest Lake, the land, people and happenings.

Writing North Idaho. A web retreat for writers in the North Idaho Panhandle.



Get an eyeful of Sandpoint at this ongoing photo diary of our area. If you're a shutterbug, enter your own shots for fame and prizes. Click to see the digital album.


If you like Sandpoint, you'll love Sandpoint Magazine. This color glossy magazine has been published twice a year since 1990. Read the current issue and check the Sandpoint Magazine archive – more than 500 stories online.


Ben Stein: The American Spectator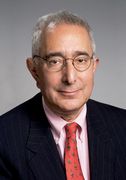 Ben Stein is a writer, actor, economist and lawyer who lives in Beverly Hills, Calif., and Sandpoint. He writes "Ben Stein's Diary" for every issue of The American Spectator - and often writes about Sandpoint. View his webpage for links to his essays at Spectator.org.
Assignment America:Sandpoint, ID
New York Times writes about Sandpoint in their Assignment America series. "Sandpoint, Idaho, hugging the edge of Lake Pend Oreille, is bucking a major demographic trend: In an era when many rural places are bleeding out, this one is holding its own."
Year-round destination ski resort
USA Today lists seven awesome ski resorts that offer year-round fun, and Schweitzer is one of them! Explore mountain bike trails, running trails, huckleberry picking, disc golf and horseback riding in the summer and of course skiing and snowboarding in the winter!
The 10 best lake towns in North America
USA Today names Sandpoint as one of the 10 best lake towns in North America, saying "You'll need an afternoon nap in a lakeside hammock after joining in a beach volleyball game or heading out on the water for paddling, sailing, Jet Skiing or wakeboarding." We all know that to be true!
One of 24 'coolest towns'
Matador Network names Sandpoint as one of the nation's coolest towns, saying we have "almost too many" scenic byways and mountain ranges for one town. That's how we like it!
Schweitzer big on powder, light on parties
Seattle Times writer reviews Schweitzer Mountain Resort: "On a midweek, balmy spring day with no lift lines and still decent snow, I swooped down the empty slopes and paused to revel in the views. It was a taste of skier heaven." See the full story, "Schweitzer ski resort: Big on powder, light on parties."
Setting is 'second to none'
Writer extols the many virtues of our region in Travel Destination: Scenic Sandpoint in The Columbus Dispatch on June 22, 2014. "The forte of the town, whose oldest buildings date only to the early 20th century, lies not in its architecture but in its natural beauty."
Picture-Perfect Mountain Town
Sandpoint was rated as one of "10 Picture-Perfect Mountain Towns" by USA Today on Nov. 28, 2013. "... This little township is a vibrant, happening haven in the wilds of northern Idaho."
Idaho's Hippest Mountain Town
Sandpoint's a ski town that's also "urbane and cultured" says a November 2013 story, "Idaho's Hippest Mountain Town" in Men's Journal. "As tempted as you'll be to linger in town, the majestic Selkirk Mountains ... exert a gravitational pull."

Sandpoint's an American eCity
Seems there are both brains and beauty around here: Sandpoint was named the 2013 Idaho eCity, an award by Google to recognize the strongest online business community in each state.

We've got 'famed tree skiing'
Sandpoint ranks as one of the "Top 10 Emerging Ski Towns" according to National Geographic Adventure ... "for those seeking the famed tree skiing of the Selkirks without the trip to Canada."

Schweitzer one of '10 Best Mountains You've Never Skied'
Ski Magazine touts Schweitzer as one of the '10 Best Mountains You've Never Skied' in its November 2012 issue. Tons of snow, awesome terrain, no crowds and cold beer rate northern Idaho ski resort on enviable list.
Sandpoint a lakeside destination
The Missoulian highlights Sandpoint as a lakeside destination in light of Rand McNally's 'Best of the Road' Most Beautiful Small Town award bestowed on our little mountain-and-lake berg, in a July 24, 2012, feature story.
Sandpoint a 'prettiest winter town'
Travel & Leisure magazine ranks Sandpoint among the nation's dozen "prettiest winter towns" in a March 2, 2012, feature.
Schweitzer an 'underrated' resort
CNN/Travel in a Feb. 24, 2012, feature lists Schweitzer Mountain Resort as one of 7 Underrated Ski Resorts, noting that it's unlikely you'll wait more than five minutes in the lift line.
A 'Best Old House Town'
Our town's many vintage residential homes caught the eye of This Old House, which in February 2012 named Sandpoint a "Best Old House Neighborhood 2012." Read about it at This Old House.
'No. 1 Ski Town in USA'
That's what Rand McNally called Sandpoint when it named the country's "Top Seven Ski Towns" in a January 17, 2012, roundup of the best mountain towns. Sandpoint won the top rating over the likes of Lake Tahoe, Park City, Mammoth and Jackson.
'Most Beautiful Town in USA'
So say USA Today and Rand McNally, which sent traveling teams to towns around the nation to determine the five best small towns in America. Sandpoint grabbed "Most Beautiful Town" honors from among an initial 600+ nominees. Read the CdA Press article.
We're a railroading attraction
Sandpoint's famous as "The Funnel" for railroads in the northern tier states, as USA Today writes in its Aug. 4, 2010, story "Idaho town draws railfans from around world."
Who says you can't have it all?
Sandpoint's a good destination for second home buyers, says USA Today in its April 16, 2010, story, "Having it all in Sandpoint."
Leading the transition movement
New York Times writes in-depth article on the Sandpoint Transition Initiative in its story "The End is Near! (Yay!)" (registration required) published in April 2009.
We're a 'market to watch'
Mountain Living Magazine says Sandpoint is one of 5 "mountain markets to watch." Click to see its September 2008 market appraisal, What Market Slump? (pdf format)
An 'idyllic adventure haven'
National Geographic Adventure Magazine touts the local character of "quiet Sandpoint," while newcomers rave about the town's strong sense of community. Click to read the August 2008 story Idaho's Last Stand.
A top-15 travel destination
"I was smitten with this lakefront town from the moment I saw it," says USA Today travel writer Laura Bly in naming Sandpoint a top U.S. destination. Read the entire May 25, 2007, story: Summer Vacations: 15 unforgettable trips.
We've got the goods in fall
The New York Times features Sandpoint and Lake Pend Oreille in a guide for "leaf lovers" published Oct. 6, 2006. Click to read the full story: Fall Foliage; Bright Leaves, Big Country.
Click for more National Press


Be an informed voter. The Election Central page provides a voter's handbook for upcoming elections, with links to information about the candidates and issues voters will see on the ballot come election day.


Sand Creek Byway

Despite years of controversy and legal action against the proposed Highway 95 bypass around Sandpoint, the Sand Creek Byway construction commenced in 2008 and was finished and opened to the public July 27, 2012.
Resource links:
• ITD Sand Creek Bypass – Weekly updates
• Aerial Photos – Photographer Jerry Luther captures monthly snapshots of progress on the Sand Creek Bypass; photos are posted on CallJerry.biz/SandCreek