Current news from local and regional media, including the Sandpoint Reader, Spokesman-Review and the Sandpoint Online Newsroom

May 21
Commissioners to discuss Scotchman
Agenda lists 'opposing' designation
Rolls out one block at a time
Upland waste site closes May 24
County has no expected finish date

May 17
Bonner County under flood warning
Corps said levels may exceed 2011
FSPW: Vote doesn't change mission
While Risch intends to abandon bill
Mining rule reversal challenged
Environmental groups file petition
BNSF hits safety response hard
Two public hearings on May 23

May 16
Primary results favor both new, old
Scott, Woodward, McDonald win
5,672 against, 4,831 in favor
County responds to flood threat

May 15
Avista proposing Idaho rate credits
Decreases due to federal tax reform
Ting expanding to south Sandpoint
Fiber internet to 'light up downtown'
Community supports flower baskets
Funds pour in for downtown tradition

May 14
One dead in Jewel Lake drowning
Selkirk Fire able to retrieve victim
Mom seeks signage at Palouse Falls
Prophet's son died from fall at park
Idaho's rapid growth and politics
Uncertainty ahead of the election

May 8
Banner year for N. Idaho resorts
Schweitzer a standout for visits
Idaho AG to investigate mailing
Dems complain of 'The Idahoan'
ISU faces fine for losing plutonium
Could be used to make dirty bomb

May 7
Peterson hauls in 15-pounder
Idaho negotiating on insurance
Aim to modify state-based plans
Vaccine exemptions high in Idaho
Numbers concern health officials

May 4
Panel seeks opinions on issue
SHS grad led the Medicaid effort
Mayville now a political scientist
Recreational campfires excluded

May 3
Council requests 2nd bridge EIS
City resolution asks for statement
Firefighter is 'sexiest vegan' finalist
Sandpoint's Le Tutour in PETA vote
Silverwood opening for the season
Park kicks off 30th year with deals

May 2
County may crack down on wakes
Popular boats damaging shorelines
Idaho Gives supports nonprofits
Statewide event takes place May 3
Jordan: E-mail wasn't to mislead
Democratic hopeful explains dustup

May 1
SPOT to manage Schweitzer route
New, bigger buses will service resort
Medicaid expansion moves forward
Reclaim Idaho collects signatures
Gubernatorial candidates face off
Watch full video of Boise debate»
Solar Roadways wins competition
Gold at CBS's 'Innovation Nation'

April 30
Firefighter breaks world record
Le TuTour runs 100 miles in gear
Walleye population draws concern
F&G launches gillnetting program
Schools chief seeks second term
Ybarra faces Dillon in primary

April 26
IPNF prescribed burning to begin
Exact timing depends on conditions
Proposed smelter worries neighbors
One major group has lawyered up
Sandpoint names football coach
Knowles is 1997 SHS graduate

April 25
Unknown fingerprints found
Little, Ahlquist, Labrador debate
BSU economist on 'Booming Boise'
Says city growing at feverish pace

April 24
System to boost sewer performance
Sandpoint work set for May to July
Sports Illustrated visits Vander Esch
Democrats vary slightly in debate
Gubernatorial hopefuls square off

April 23
Charged in fatal '16 collision
Flood damage occurred in '15
Gray ghosts 'functionally extinct'
Three caribou left in Selkirk herd

April 19
Schweitzer closes out big year
255,000 skier visits sets record
Sun Valley ski lodge catches fire
Building significantly damaged
Who will be the next governor?
Columnist Reuter weighs in

April 18
Lieutenant governor candidates clash
Sharp exchanges in televised debate
U of I requesting tuition hikes
Full-time cost would go up $452
Idaho's battle against CBD oil
Supporters seek epilepsy relief

April 17
County preps for road maintenance
Intersection rebuild tops projects
Police seek person of interest
Man involved in business theft
Schweitzer avalanche dog retires
Chaco served at resort for 9 years
NIC eases credit transfer process
Joins Interstate Passport Network

April 16
Sandpoint childhood influenced work
Leroy talks policy in Sandpoint visit
District 1 candidate touts experience
E. coli outbreak spreads to Idaho
H&W reports link to romaine lettuce
Schweitzer gets new avalanche dog
Puppy to begin training next winter

April 12
UP investing in rail infrastructure
$22.3m includes North Idaho work
Risch: Wilderness decision not mine
Says community determines outcome
SHS walkout spurs student activism
'I felt really empowered honestly'

April 11
Seahawks player to visit local school
Kootenai earns Fuel Up to Play award
Grants available for arts nonprofits
Foundation seeks requests up to $10k
Idaho math, reading scores flat
Scores higher than U.S. average

April 10
One year later, BCSO not giving up
Man's murder trial moved to 2019
Coleman charged in cab driver's death
Low-income 'opportunity zones' certified
Includes tract in Bonner County
Regarding multiple-use areas

April 9
Insurance companies join forces
Sandpoint firms take Alliant name
Schools chief seeks feedback on plan
KISS funds officers, teacher training
Newport sees airport in its future
City administrator focused on plan

April 5
City hires Public Works director
Wilson ready to make an impact
UI students: Fire athletic director
Vote on Spear is largely symbolic
Website post rips Solar Roadways
Says project generated $36 in energy
Brian's Bike Buzz. He rides bikes, dreams about bikes, and blogs about biking in Sandpoint and afield.

Eye on Boise. Betsy Z. Russell covers Idaho news from The Spokesman-Review's bureau in Boise.

Hike North Idaho. Love to read about, and share, stories of hiking in North Idaho? Then this adventure blog's for you!

I Love. I Live. I Ride. Sandpoint's Danielle lives on a 5th generation family ranch, but still has time to blog!

Keokee Blog. Company highlights, SEO, social media and marketing tips, Wordpress tutorials and resources.

Mountain Architect. John Hendricks blogs on projects, trends and more.

Sandpoint Wellness Council. Alternative practitioners blog on natural health care.

Slight Detour. Sandpoint native and former SHS English teacher Marianne Love writes daily about life around here.

Sparkling Vintage Life. Jennifer Lamont Leo on preserving the past, and "grace notes" for 21st century life.
Writing North Idaho. A web retreat for writers in the North Idaho Panhandle.



Get an eyeful of Sandpoint at this ongoing photo diary of our area. If you're a shutterbug, enter your own shots for fame and prizes. Click to see the digital album.


If you like Sandpoint, you'll love Sandpoint Magazine. This color glossy magazine has been published twice a year since 1990. Read the current issue and check the Sandpoint Magazine archive – more than 500 stories online.


Ben Stein: The American Spectator
Ben Stein is a writer, actor, economist and lawyer who lives in Beverly Hills, Calif., and Sandpoint. He writes "Ben Stein's Diary" for every issue of The American Spectator - and often writes about Sandpoint! Check out his webpage for links to his essays.

Ben Stein: The American Spectator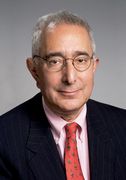 Ben Stein is a writer, actor, economist and lawyer who lives in Beverly Hills, Calif., and Sandpoint. He writes "Ben Stein's Diary" for every issue of The American Spectator - and often writes about Sandpoint. View his webpage for links to his essays at Spectator.org; here's a sample of Sandpoint mentions in his essays:
- Sandpoint When It Shimmers, 7.8.14
- Goodbye to Sandpoint, 9.18.12
- Far Away From the Panic, 8.10.11
One of 24 'coolest towns'
Matador Network names Sandpoint as one of the nation's coolest towns, saying we have "almost too many" scenic byways and mountain ranges for one town. That's how we like it!
Schweitzer big on powder, light on parties
Seattle Times writer reviews Schweitzer Mountain Resort in a story picked up by the Idaho Statesman Nov. 24, 2014: "On a midweek, balmy spring day with no lift lines and still decent snow, I swooped down the empty slopes and paused to revel in the views. It was a taste of skier heaven." See the full story, "Schweitzer ski resort: Big on powder, light on parties."
Setting is 'second to none'
Writer extols the many virtues of our region in Travel Destination: Scenic Sandpoint in The Columbus Dispatch on June 22, 2014. "The forte of the town, whose oldest buildings date only to the early 20th century, lies not in its architecture but in its natural beauty."
Picture-Perfect Mountain Town
Sandpoint was rated as one of "10 Picture-Perfect Mountain Towns" by USA Today on Nov. 28, 2013. "... This little township is a vibrant, happening haven in the wilds of northern Idaho."
Idaho's Hippest Mountain Town
Sandpoint's a ski town that's also "urbane and cultured" says a November 2013 story, "Idaho's Hippest Mountain Town" in Men's Journal. "As tempted as you'll be to linger in town, the majestic Selkirk Mountains ... exert a gravitational pull."

Sandpoint's an American eCity
Seems there are both brains and beauty around here: Sandpoint was named the 2013 Idaho eCity, an award by Google to recognize the strongest online business community in each state.

We've got 'famed tree skiing'
Sandpoint ranks as one of the "Top 10 Emerging Ski Towns" according to National Geographic Adventure ... "for those seeking the famed tree skiing of the Selkirks without the trip to Canada."

Schweitzer one of '10 Best Mountains You've Never Skied'
Ski Magazine touts Schweitzer as one of the '10 Best Mountains You've Never Skied' in its November 2012 issue. Tons of snow, awesome terrain, no crowds and cold beer rate northern Idaho ski resort on enviable list.
Sandpoint a lakeside destination
The Missoulian highlights Sandpoint as a lakeside destination in light of Rand McNally's 'Best of the Road' Most Beautiful Small Town award bestowed on our little mountain-and-lake berg, in a July 24, 2012, feature story.
Sandpoint a 'prettiest winter town'
Travel & Leisure magazine ranks Sandpoint among the nation's dozen "prettiest winter towns" in a March 2, 2012, feature.
Schweitzer an 'underrated' resort
CNN/Travel in a Feb. 24, 2012, feature lists Schweitzer Mountain Resort as one of 7 Underrated Ski Resorts, noting that it's unlikely you'll wait more than five minutes in the lift line.
A 'Best Old House Town'
Our town's many vintage residential homes caught the eye of This Old House, which in February 2012 named Sandpoint a "Best Old House Neighborhood 2012." Read about it at This Old House.
'No. 1 Ski Town in USA'
That's what Rand McNally called Sandpoint when it named the country's "Top Seven Ski Towns" in a January 17, 2012, roundup of the best mountain towns. Sandpoint won the top rating over the likes of Lake Tahoe, Park City, Mammoth and Jackson. Go read the Rand McNally story.
'Most Beautiful Town in USA'
So say USA Today and Rand McNally, which sent traveling teams to towns around the nation to determine the five best small towns in America. Sandpoint grabbed "Most Beautiful Town" honors from among an initial 600+ nominees. Read the Best of the Road page.
Under the radar ski town
Sandpoint's small-town charm and great skiing win it accolades as "most under the radar ski town" in Sunset Magazine's "Top 10 Best Ski Destinations in the West."
We're a railroading attraction
Sandpoint's famous as "The Funnel" for railroads in the northern tier states, as USA Today writes in its Aug. 4, 2010, story "Idaho town draws railfans from around world."
Who says you can't have it all?
Sandpoint's a good destination for second home buyers, says USA Today in its April 16, 2010, story, "Having it all in Sandpoint."
Leading the transition movement
New York Times writes in-depth article on the Sandpoint Transition Initiative in its story "The End is Near! (Yay!)" (registration required) published in April 2009.
We're a 'market to watch'
Mountain Living Magazine says Sandpoint is one of 5 "mountain markets to watch." Click to see its September 2008 market appraisal, What Market Slump? (pdf format)
An 'idyllic adventure haven'
National Geographic Adventure Magazine touts the local character of "quiet Sandpoint," while newcomers rave about the town's strong sense of community. Click to read the August 2008 story Idaho's Last Stand.
A top-15 travel destination
"I was smitten with this lakefront town from the moment I saw it," says USA Today travel writer Laura Bly in naming Sandpoint a top U.S. destination. Read the entire May 25, 2007, story: Summer Vacations: 15 unforgettable trips.
We've got the goods in fall
The New York Times features Sandpoint and Lake Pend Oreille in a guide for "leaf lovers" published Oct. 6, 2006. Click to read the full story: Fall Foliage; Bright Leaves, Big Country.
Click for more National Press


Be an informed voter. The Election Central page provides a voter's handbook for upcoming elections, with links to information about the candidates and issues voters will see on the ballot come election day.


Sand Creek Byway

Despite years of controversy and legal action against the proposed Highway 95 bypass around Sandpoint, the Sand Creek Byway construction commenced in 2008 and was finished and opened to the public July 27, 2012.
Resource links:
• ITD Sand Creek Bypass – Weekly updates
• Aerial Photos – Photographer Jerry Luther captures monthly snapshots of progress on the Sand Creek Bypass; photos are posted on CallJerry.biz/SandCreek