Current news from local and regional media, including the Sandpoint Reader, Spokesman-Review and the Sandpoint Online Newsroom

April 3
Wheeler wants stay-home order lifted
Sheriff seeks meeting for lawmakers
Food Bank sees 30% increase in need
Shortages mirror those found in stores
Little: Life won't be normal 'for a long time'
Anticipates additional action on top of order

April 2
Case 'not community transmission'
Male had direct contact outside area
City Council OKs preliminary plat
Mayor also addresses city finances
One killed in Highway 95 crash
Vehicle slid off at Granite Hill

April 1
6.5 temblor rocks Central Idaho
Officials are making adjustments
Paving the way with Solar Roadways
Brusaws seeing fruits of their labor

March 31
Say they were fired for response
Idaho primary now absentee-only
Move made due to coronavirus
Idaho transgender bills now law
Affects sports, birth certificates

March 30
Bonner County has first virus case
Man in 60s is self-isolating at home
Gov. Little orders 1% budget cuts
Move will save state about $40m
Gun shops see increased business
Declared 'essential' by governor

March 27
Virus impacts LPOIC fishing derby
F&G rescinds tournament permits
KHQ reports on Reader struggles
Publisher had to lay off entire staff
Why is Blaine Co. a virus hot spot?
Visitors may have been the conduit

March 26
First virus deaths in Idaho reported
Two in Blaine Co.; one in Canyon Co.
City rejects ordinance for mayor
Would grant emergency power
Fund established for North Idaho
Targets community-based groups

March 25
Stay-home order issued for Idaho
Kootenai Co. confirms ninth case
Idaho urges unemployed to file
Labor Dept.: 'We're here for them'
Employees transition with deal

March 24
Idaho sees biggest one-day increase
77 cases of virus; none in Bonner Co.
Schools ordered closed until April 20
Idaho Education Board issues directive
Governor extends Idaho tax deadline
No interest, penalties through June 15

March 23
Six cases confirmed in Kootenai Co.
Three younger patients test positive
Community responds to flatten curve
BGH limits entry; venues close doors
Idaho towns see influx of visitors
Residents want tourists to stay home

March 20
BGH: Cities 'two weeks ahead' of us
Doctor says Sandpoint will be affected
Isolation ordered for Blaine County
23 confirmed Idaho cases (as of 3/19)
Restaurant owners petition governor
Aim to protect employees, customers

March 19
As city functions move online
County declares virus disaster
'Imminent threat' expected locally
Sandpoint company looks to future

March 18
Sandpoint mulls disaster declaration
May include mandatory shutdown
Governor addresses virus concerns
Confirmed cases in Idaho now at 9
Schweitzer closing for the season
March 18 is final day of operations

March 17
Teachers working on lesson plans
Social distancing in Sandpoint
BGH doctor's advice for residents
Idaho now has 7 confirmed cases
All are in state's southern counties

March 16
Weekend windstorm wreaks havoc
16,000 across county lose power
Tree hits trailer, injuring Sagle boy
Hospitalized in serious condition
Idaho high school sports canceled
Effective for 20 days until April 5

March 13
Idaho governor declares emergency
Wants state prepared for coronavirus
Idaho COVID-19 tests: What to know
State is currently not testing everyone
One killed in Bonners Ferry shooting
Law enforcement search for suspect

March 12
Exploratory drilling eyed in Cabinets
USFS gathering input on request
Contractor will mobilize equipment
Company warned over coronavirus kit
Idaho's Herbal Amy added to fraud list

March 11
Biden wins Idaho Democratic primary
Defeats Sanders, who won state in '16
Lawsuit challenges road construction
Groups say it threatens bear habitat
Blue Cross OKs policy due to virus
Allows stocking up on prescriptions

March 10
County seeks discovery in gun suit
Says it's necessary to argue case
Inslee: Cases could hit 64,000
162 confirmed in Washington
Idaho bill seeks to raise marriage age
Change to age 16 with parental consent

March 9
Election Preview: Close in Idaho
Forecast shows Biden in small lead
ISP seeks info on injury hit-and-run
Man struck north of Priest River
Idaho Parks backs off marketing
Increased traffic draws concern

March 5
Suppiger seeks nod for House seat
Faces incumbent Dixon in primary
Coronavirus fears hit SHS
Is Idaho turning a little blue?
Primary could provide answer

March 3
Mayor promotes CDC precautions
'Simple steps' to avoid coronavirus
Strong economy, lack of houses
Host of new Idaho bills introduced
Guns, abortion, daylight saving, more

March 2
Idaho hits record-high hunter numbers
While the rest of the nation plummets
'Everyone wants to live in Idaho'
Region's leaders explain growth
'Beans, bullets, and Band-Aids'
Preppers and the coronavirus

February 28
Jury Office warns of local scam
Residents report threatening calls
House OKs birth certificate ban
Affects state's transgender people
But dozens are being monitored

February 27
Idaho AG questions athlete trans bill
Warns it is likely unconstitutional
Legislature addresses teacher pay
Bill would boost top-tier salaries
Avista quarterly earnings up $5 million
CEO: 'We had a good year in 2019'

February 26
Judge denies stay in firearms suit
County wanted legislative solution
House OKs bill to freeze taxes
Backers want one-year reprieve
Your presidential primary vote matters
Why Idaho has more say in outcome

February 25
Graduation moves to City Beach
Due to work at Memorial Field
Bill reroutes strong beer tax revenue
Was historically subject to 'Wine Tax'
Lawmaker's comment seen as threat
Involves Barbieri, Planned Parenthood

February 24
City hosts comp plan workshops
Will guide housing, growth, more
Little seeks to speed up extradition
Woman's two children still missing
Micron implements health screenings
Amid growing fears of coronavirus
House panel OKs transgender bill
Would ban birth certificate switch

February 20
Board meeting draws crowd
Status conference Feb. 25
Ponderay subdivision hearing set
82-lot development near Elks

February 19
Festival seeks executive director
Interim director not seeking post
Debate stirs over weapons bill
Nampa airs concerns over impact
Idaho eliminating outdated laws
Includes hogs-at-large bill


COVID-19 coronavirus resources. Current information, announcements and links to local resources for Sandpoint-area efforts to contain the spread of the infectious coronavirus. Click to the COVID-19 coronavirus page.


Be an informed voter. The Election Central page provides a voter's handbook for upcoming elections, with links to information about the candidates and issues voters will see on the ballot come election day.


Dirt & Denim. Holly and Mr. Denim write on gardening, DIY, and life in general.

Hike North Idaho. Love to read about, and share, stories of hiking in North Idaho? Then this adventure blog's for you!

Slight Detour. Sandpoint native and former SHS English teacher Marianne Love writes daily about life around here.

Sparkling Vintage Life. Jennifer Lamont Leo on preserving the past, and "grace notes" for 21st century life.
Brian's Bike Buzz. He rides bikes, dreams about bikes, and blogs about biking in Sandpoint and afield.

I Love. I Live. I Ride. Sandpoint's Danielle lives on a 5th generation family ranch, but still has time to blog!

Keokee Blog. Company highlights, SEO, social media and marketing tips, Wordpress tutorials and resources.

Mountain Architect. John Hendricks blogs on projects, trends and more.

As The Lake Churns. About Priest Lake, the land, people and happenings.

Writing North Idaho. A web retreat for writers in the North Idaho Panhandle.



Get an eyeful of Sandpoint at this ongoing photo diary of our area. If you're a shutterbug, enter your own shots for fame and prizes. Click to see the digital album.


If you like Sandpoint, you'll love Sandpoint Magazine. This color glossy magazine has been published twice a year since 1990. Read the current issue and check the Sandpoint Magazine archive – more than 500 stories online.

Ben Stein: The American Spectator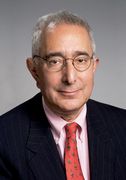 Ben Stein is a writer, actor, economist and lawyer who lives in Beverly Hills, Calif., and Sandpoint. He writes "Ben Stein's Diary" for every issue of The American Spectator - and often writes about Sandpoint. View his webpage for links to his essays at Spectator.org.
Assignment America:Sandpoint, ID
New York Times writes about Sandpoint in their Assignment America series. "Sandpoint, Idaho, hugging the edge of Lake Pend Oreille, is bucking a major demographic trend: In an era when many rural places are bleeding out, this one is holding its own."
Year-round destination ski resort
USA Today lists seven awesome ski resorts that offer year-round fun, and Schweitzer is one of them! Explore mountain bike trails, running trails, huckleberry picking, disc golf and horseback riding in the summer and of course skiing and snowboarding in the winter!
The 10 best lake towns in North America
USA Today names Sandpoint as one of the 10 best lake towns in North America, saying "You'll need an afternoon nap in a lakeside hammock after joining in a beach volleyball game or heading out on the water for paddling, sailing, Jet Skiing or wakeboarding." We all know that to be true!
One of 24 'coolest towns'
Matador Network names Sandpoint as one of the nation's coolest towns, saying we have "almost too many" scenic byways and mountain ranges for one town. That's how we like it!
Schweitzer big on powder, light on parties
Seattle Times writer reviews Schweitzer Mountain Resort: "On a midweek, balmy spring day with no lift lines and still decent snow, I swooped down the empty slopes and paused to revel in the views. It was a taste of skier heaven." See the full story, "Schweitzer ski resort: Big on powder, light on parties."
Setting is 'second to none'
Writer extols the many virtues of our region in Travel Destination: Scenic Sandpoint in The Columbus Dispatch on June 22, 2014. "The forte of the town, whose oldest buildings date only to the early 20th century, lies not in its architecture but in its natural beauty."
Picture-Perfect Mountain Town
Sandpoint was rated as one of "10 Picture-Perfect Mountain Towns" by USA Today on Nov. 28, 2013. "... This little township is a vibrant, happening haven in the wilds of northern Idaho."
Idaho's Hippest Mountain Town
Sandpoint's a ski town that's also "urbane and cultured" says a November 2013 story, "Idaho's Hippest Mountain Town" in Men's Journal. "As tempted as you'll be to linger in town, the majestic Selkirk Mountains ... exert a gravitational pull."

Sandpoint's an American eCity
Seems there are both brains and beauty around here: Sandpoint was named the 2013 Idaho eCity, an award by Google to recognize the strongest online business community in each state.

We've got 'famed tree skiing'
Sandpoint ranks as one of the "Top 10 Emerging Ski Towns" according to National Geographic Adventure ... "for those seeking the famed tree skiing of the Selkirks without the trip to Canada."

Schweitzer one of '10 Best Mountains You've Never Skied'
Ski Magazine touts Schweitzer as one of the '10 Best Mountains You've Never Skied' in its November 2012 issue. Tons of snow, awesome terrain, no crowds and cold beer rate northern Idaho ski resort on enviable list.
Sandpoint a lakeside destination
The Missoulian highlights Sandpoint as a lakeside destination in light of Rand McNally's 'Best of the Road' Most Beautiful Small Town award bestowed on our little mountain-and-lake berg, in a July 24, 2012, feature story.
Sandpoint a 'prettiest winter town'
Travel & Leisure magazine ranks Sandpoint among the nation's dozen "prettiest winter towns" in a March 2, 2012, feature.
Schweitzer an 'underrated' resort
CNN/Travel in a Feb. 24, 2012, feature lists Schweitzer Mountain Resort as one of 7 Underrated Ski Resorts, noting that it's unlikely you'll wait more than five minutes in the lift line.
A 'Best Old House Town'
Our town's many vintage residential homes caught the eye of This Old House, which in February 2012 named Sandpoint a "Best Old House Neighborhood 2012." Read about it at This Old House.
'No. 1 Ski Town in USA'
That's what Rand McNally called Sandpoint when it named the country's "Top Seven Ski Towns" in a January 17, 2012, roundup of the best mountain towns. Sandpoint won the top rating over the likes of Lake Tahoe, Park City, Mammoth and Jackson.
'Most Beautiful Town in USA'
So say USA Today and Rand McNally, which sent traveling teams to towns around the nation to determine the five best small towns in America. Sandpoint grabbed "Most Beautiful Town" honors from among an initial 600+ nominees. Read the CdA Press article.
We're a railroading attraction
Sandpoint's famous as "The Funnel" for railroads in the northern tier states, as USA Today writes in its Aug. 4, 2010, story "Idaho town draws railfans from around world."
Who says you can't have it all?
Sandpoint's a good destination for second home buyers, says USA Today in its April 16, 2010, story, "Having it all in Sandpoint."
Leading the transition movement
New York Times writes in-depth article on the Sandpoint Transition Initiative in its story "The End is Near! (Yay!)" (registration required) published in April 2009.
We're a 'market to watch'
Mountain Living Magazine says Sandpoint is one of 5 "mountain markets to watch." Click to see its September 2008 market appraisal, What Market Slump? (pdf format)
An 'idyllic adventure haven'
National Geographic Adventure Magazine touts the local character of "quiet Sandpoint," while newcomers rave about the town's strong sense of community. Click to read the August 2008 story Idaho's Last Stand.
A top-15 travel destination
"I was smitten with this lakefront town from the moment I saw it," says USA Today travel writer Laura Bly in naming Sandpoint a top U.S. destination. Read the entire May 25, 2007, story: Summer Vacations: 15 unforgettable trips.
We've got the goods in fall
The New York Times features Sandpoint and Lake Pend Oreille in a guide for "leaf lovers" published Oct. 6, 2006. Click to read the full story: Fall Foliage; Bright Leaves, Big Country.
Click for more National Press


Our Hot Issues section is currently devoted to COVID-19 coronavirus resources. Current information, announcements and links to local resources for Sandpoint-area efforts to contain the spread of the infectious coronavirus. Click to the COVID-19 coronavirus page.