Moving mountains
Nova leads Schweitzer forward
- By Lisa Gerber, Sandpoint, Idaho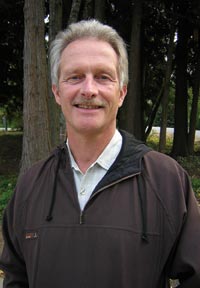 Photo of Ron Nova / Courtesy of
Schweitzer Mountain Resort
Ron Nova knew he wanted to be in ski management in 1977, when he was a ski patroller at Stevens Pass, and he said to his buddy Bill Jensen, "I'm going to run this place one day." Jensen replied, "Oh yeah? Well I'm going to run Vail Resorts one day." Nova became general manager of Stevens Pass in February 1994. Coincidentally, Bill Jensen did become general manager of Vail.
In 2002, when Ron was promoted to vice president of operations for Harbor Resorts, he and his family moved to Sandpoint from Monroe, Wash.

Nova moved up the ranks on the operations side of the business; from ski patrol to maintenance to construction and summer planning. Knowing the inner workings of the operations machine is a definite advantage in leading theresort, but he recognizes the need to round out his management team with good people in areas such as finance, lodging and marketing. He still learns about the business every day from his staff.
The challenges of running a ski resort boggle the mind. Each day, he is ultimately responsible for fulfilling a promise to provide safe ski terrain, an early lift opening, a cold beer and a warm bed to name only a few.
So where is the reward? Nova says it is in seeing it all come together, in seeing the village area lively with activity and people having fun.
"I'm in this business for the passion, not for the net profit," he said.
The dissolution of the Harbor Resorts partnership has left Schweitzer with a sole owner, McCaw Investment Group (MIG). "MIG is excited about the potential for Schweitzer and this energizes the team as we prepare to move forward on our master plan," explained Nova.
Aside from his work, Nova finds happiness at home with his family or traveling the continent watching his daughters, Courtney and Chelsea, racing and reveling in their achievements.
If he's not on the slopes, Nova might be found one thousand feet above ground level in his Classic 1940 Piper J-3 Cub, taking his wife, Bernie, to lunch at Cavanaugh Bay on Priest Lake.